NYC woman violently shoved to the ground in latest attack against Asian Americans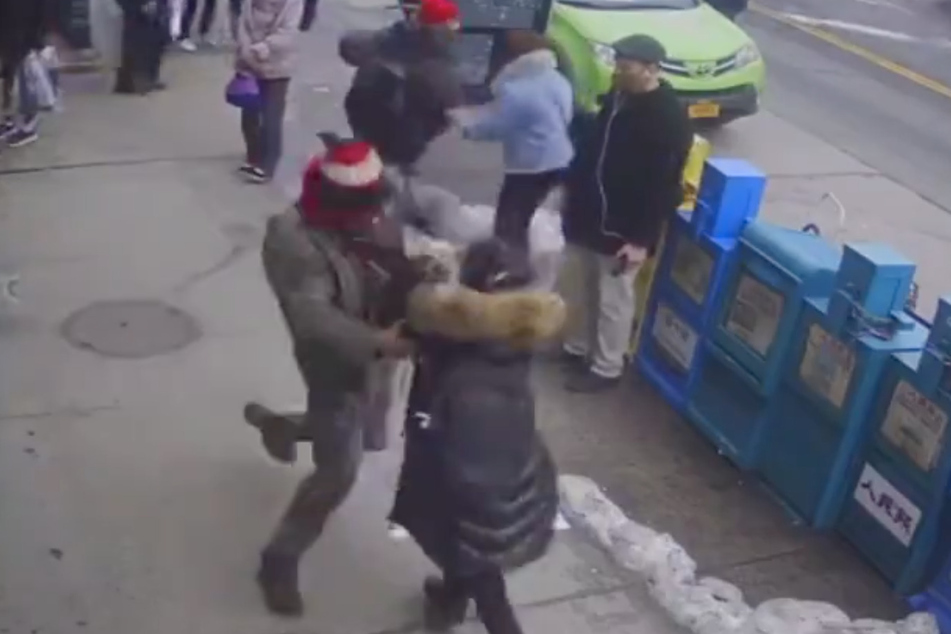 X-Men star Olivia Munn has drawn attention to the disturbing incident, as she's reportedly close friends with the victim's daughter.
"My friend's mom is a 5'3" 50+ Chinese woman and she was attacked," Munn wrote on Twitter and Instagram, alongside images of the suspect who was caught on camera.
The victim was waiting in line at a bakery on Roosevelt Avenue in Flushing, Queens, when she reportedly got into a verbal dispute with a man who was not wearing a mask and told her to move away. Scared, she threatened to pull her pepper spray if he wouldn't leave her alone, her son later detailed.
When she exited the shop, the man ran after her and shoved her to the ground. The impact left her blacked-out and bleeding from her head, the police said, as reported by NBC New York.
The victim's daughter, Maggie Kayla Cheng, confirmed in a Facebook post that the suspect pushed her mom "with such force that she hit her head on the concrete and passed out on the floor."
Her mother required 10 stitches on her forehead following the attack.
Security footage captures the disturbing scene
A security video at the scene shows the man first throwing a box at the woman and then pushing her into a row of newspaper racks.
The footage showed the suspect wearing a red hoodie and red sunglasses at the time of the attack. According to Cheng, he was also wearing Jordan sneakers.
Crimes against Asian Americans have been surging during the pandemic, as data by Stop AAPI Hate has shown, with many blaming the Trump administration's xenophobic and anti-Asian rhetoric during the crisis for the increase in verbal abuse and violence.
Cover photo: Screenshot/Twitter/@CeFaanKim