Guards caught fleeing Mexican detention center amid a fatal fire in alarming footage
Ciudad Juárez, Mexico - A video capturing the moment a fatal fire broke out at a detention center shows guards refusing to help locked up migrants at a critical time.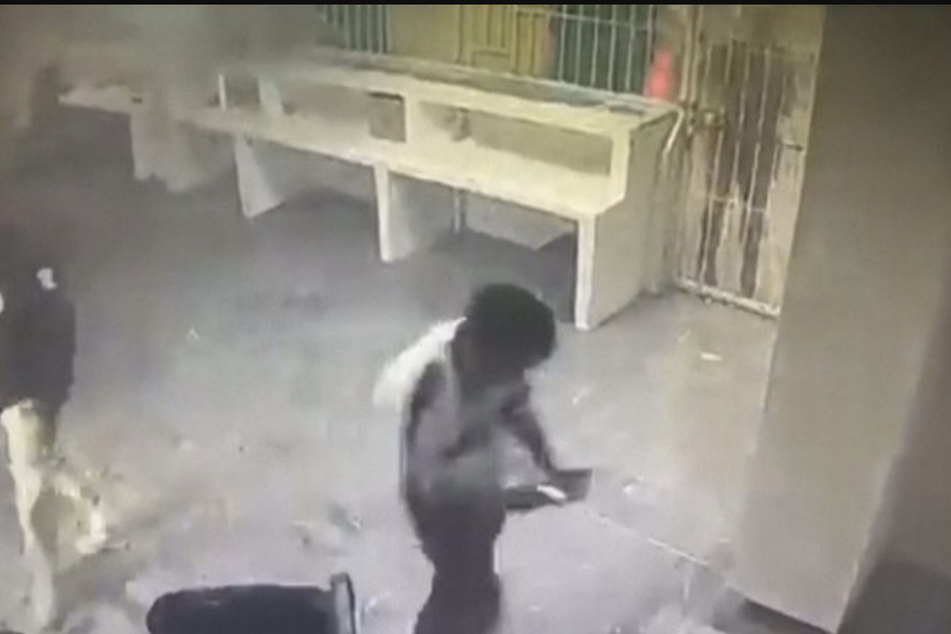 In surveillance footage obtained by Noticias 26 Univision El Paso that was shared to Instagram, several guards are seen leaving the National Institute of Migration building as the fire breaks out.
Most of the guards pay no attention and make no effort to open a nearby jail cell that is holding 67 male migrants.
Within moments, smoke completely fills the room, as the migrants remain trapped.
The fire reportedly took the lives of 38 migrants, and left 28 of the survivors with serious injuries.
During a morning press briefing on Tuesday, Mexico President Andrés Manuel López Obrador said the migrants had started the fire themselves.
López Obrador claims some of them set fire to their sleeping mats in protest after finding out they would soon be deported.
"They never imagined that this would cause this terrible misfortune," he added.
Most of the migrants hailed from either Guatemala, Honduras, Venezuela, and El Salvador, and were arrested as part of a recent roundup after residents of Ciudad Juárez, which is located across the Rio Grande from El Paso, Texas, complained of migrants asking for money.
According to the Associated Press, various shelters and advocacy groups penned an open letter on March 9 criticizing the city's treatment of migrants, accusing them of abuse, excessive force, and unlawful questioning.
The guards did take time to release women and children migrants before saving themselves.
Cover photo: Screenshot / Instagram / noticias26elpaso