LA sheriff's deputy violently assaults a Black woman in disturbing video
Lancaster, California - The Los Angeles County sheriff's department has released shocking video of two deputies using excessive force on a Black couple they believed were shoplifting.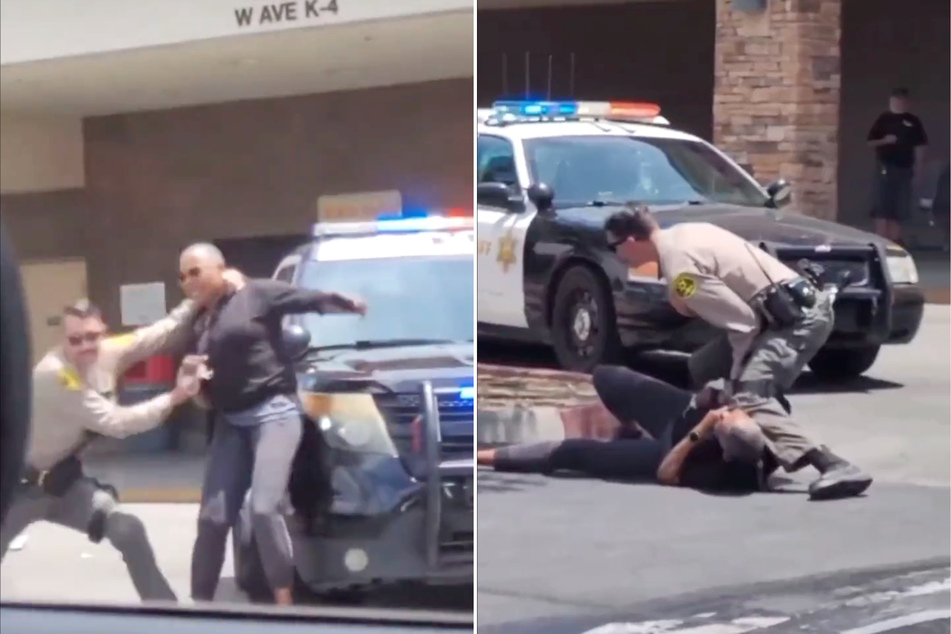 According to a statement and body camera footage shared by the police department, the deputies were responding to a call regarding an "in-progress robbery" at a grocery store in Lancaster on June 24.
Upon arriving, the officers attempted to apprehend a man and a woman in the parking lot that allegedly fit the description given by the store's security personnel of the suspects.
Per the footage, the deputies argue with the man, who asks several times why he's being arrested, as they put him in handcuffs.
The woman is seen filming the interaction with her cell phone from a distance. One of the officers then walks up to her and attempts to grab her arm, but she pushes back. He then grabs her by the neck, and forcefully throws her to the ground.
Cell phone video shows multiple witnesses yelling for the officer to stop as he proceeds to put his knee on her neck, and threaten to punch her in the face.
The officer then pepper sprays the woman, and puts her in handcuffs.
CNN reports that the couple were arrested and later released with citations for unknown reasons.
Attorney for deputies responds to the investigation
Tom Yu, the attorney representing the deputies, explained to ABC7 that the officers believed they were responding to a robbery, where the suspects allegedly threatened employees at the grocery store.
"There's a narrative of saying, 'The deputies struck her down because she was recording,'" Yu said. "She's not an innocent bystander. She's involved. She's detained in this robbery investigation."
The sheriff's department says both deputies have been "re-assigned from field duty" pending an investigation into the incident.
Cover photo: Collage: Screenshot/Twitter/@TheTNHoller