Ohio officers save woman from sinking car in dramatic rescue
Alliance, Ohio - A 24-year-old woman was trapped in her minivan after she crashed into a freezing cold river. The accident could have ended in tragedy if it weren't for three brave officers who came for her rescue.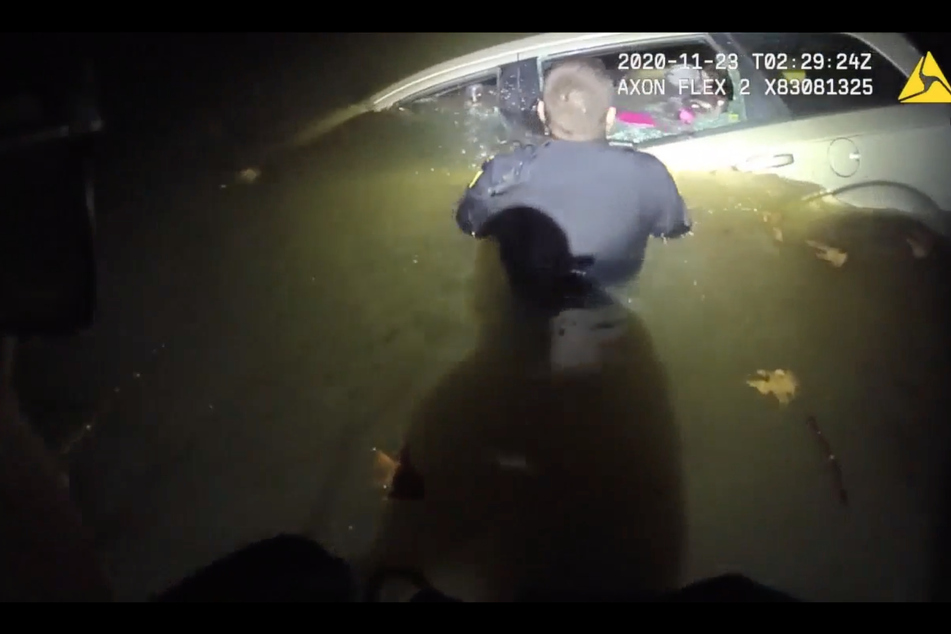 The woman had been driving back home from work alongside Mahoning River in Alliance on the night of November 22, when she fell asleep, and landed in the river parallel to the road, the local police reported.
"The water is like coming beneath my feet," she said on a 911 call according to News 5 Cleveland. "I'm really scared right now. I don't know how to get out of my car."
When the Alliance officers arrived to the scene, the car was almost completely submerged in the water and the woman, trapped inside, was trying to escape the rising water through the backseat.
Racing against time, officer Christian Tussey made his way into the river and tried to smash the window with a hammer. He succeeded with his second attempt, allowing him to pull the woman out of the car. The officers then formed a human chain to carry her to land.
The woman didn't suffer any serious injuries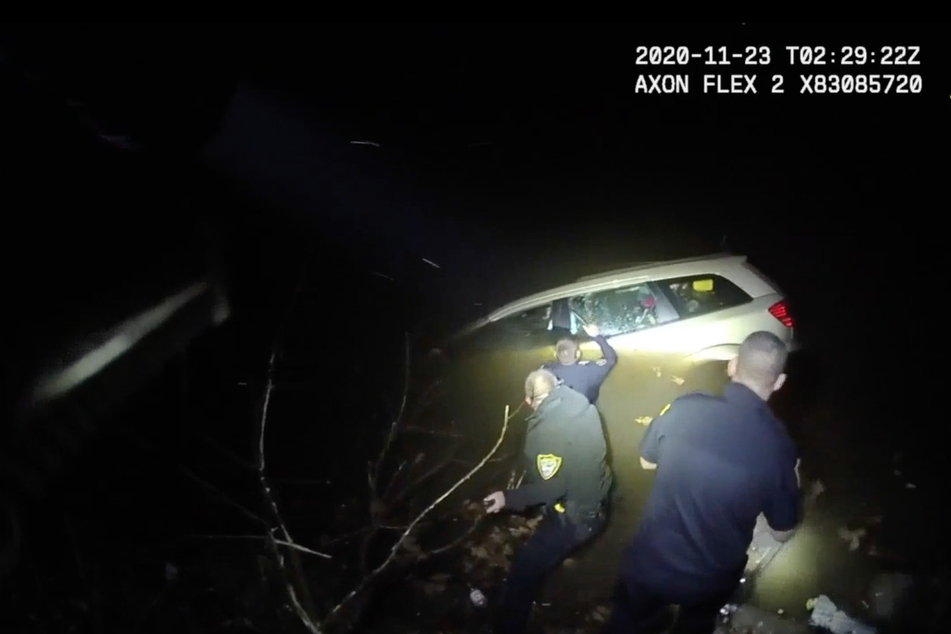 The Alliance police department captured the dramatic rescue on video and later posted the footage on Facebook.

The woman luckily only suffered minor cuts and no serious injury, thanks to the police officers who arrived at the right time.
"If these officers had been late by 30 seconds, I don't know if she would be here," police lieutenant Dave Bair told the local newspaper The Repository.

Bair added that the water temperature was 40 degrees. "You can die pretty quickly in cold water by hypothermia."
Cover photo: Facebook/City of Alliance Police Department/screenshot