Leader of NXIVM sex cult sentenced to 120 years in prison
New York, New York - Keith Raniere, the leader of the sex cult within his controversial self-help organization NXIVM, was sentenced to 120 years in prison Tuesday.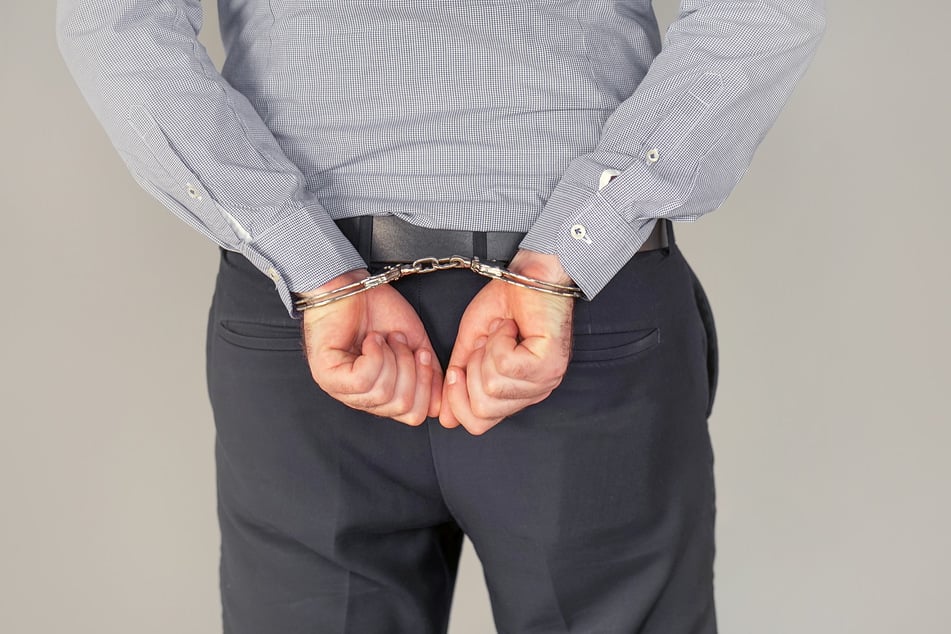 The sentence, handed down as Raniere stood stoically, came at the end of a marathon sentencing. Raniere announced his innocence in a rambling speech immediately before he was sentenced.
"I do believe strongly I'm innocent of the charges," he said, turning to face his victims. "I see all this pain."
Raniere called some of the victims in his case "liars" and "not factual," while still apologizing for the hurt he caused.
"The hurt is true. The anger is true," he said. "I am deeply sorry. I did not mean to cause this pain, cause this anger."
Judge Nicholas Garaufis sentenced him immediately afterwards, calling Raniere's crimes "cruel, perverse and extremely serious."
He sentenced Raniere to a cumulative sentence of 120 years.
"Yes," one victim whispered, as the sentence was announced.
Earlier Tuesday, 15 of Raniere's victims, mostly women, detailed the sexual and psychological abuses committed over decades by Raniere, including rape, pedophilia and false imprisonment. Four members of a single family he ravaged spoke out against him.
"I was a child," said victim Camila, who was raped by Raniere starting when she was a teen in 2005. "I was 15, he was 45."
"He used my innocence to do whatever he wanted with me. He was calculated and methodical ... He punished me emotionally, psychologically and sexually" she said, adding that Raniere groomed her for sex.
Camila's sister, Daniela, who also had an abusive sexual relationship with Raniere, also spoke Tuesday, as did her brother Adrian and her mother, Adrianna.
"You raped and denigrated my three daughters," Adrianna said to Raniere at sentencing.
Two of their family members, Camila's sister and father, remain loyal to Raniere.
Secretive group recruited "slaves" for Raniere
The sentencing represented the culmination of the investigation into the 60-year-old Raniere and his cabal of associates who ran the Albany-based NXIVM organization that painted itself as a revolutionary company that could help its followers get past their personal problems and become their best selves.
But the company's feel-good, glossy facade hid a terrible secret. Raniere was leading a sex trafficking enterprise, sleeping with at least one minor and coercing several women into getting a brand of his initials over their genitals – all in the name of personal growth.
During the victims' statements, an emotionless Raniere sat hunched beside his lawyer silently listening as the victims railed against him.
Raniere, convicted in 2019 of helping himself to a harem of women who were recruited for his sexual pleasure into a secret group within NXIVM known as "DOS" or "The Vow," spent more than a year at Brooklyn's federal jail as he awaited sentencing.
The women in DOS, known as "slaves," were required to hand over "collateral" that could be harmful to them if they broke their lifetime vow to the group. Many were coerced into turning over nude photos of themselves or video of them speaking ill of loved ones to their "masters," as the women in charge of each slave was known.
Raniere was known as the "grandmaster" of the group, though women who joined were not initially told this, as they believed they were joining a sorority.
One woman, Nicole, spoke through tears about the moment she realized that DOS was meant to fulfill Raniere's sexual fantasies.
"It had never been about growth or strength or women's empowerment," she said. "DOS was about your sexual pleasure."
"I was one of those f***toy, sex slaves. That was me," she said, referring to text messages Raniere sent to a separate woman about recruiting more DOS slaves.
Other women who spoke out Tuesday highlighted how Raniere controlled their diets and forced them to lose weight.
"I was put on a restrictive calorie diet," said India Oxenberg, who was a DOS slave. She added that Raniere monitored her sleep, tried to keep her sleep deprived and raped her.
"I will be a victim of Keith Raniere all my life, but I don't need to live as one," she said.
Other members of NXIVM leadership await sentencing
Raniere and his lawyers argued before sentencing in motions for a new trial that prosecutors threatened two potential defense witnesses – who are NXIVM members and supporters of Raniere. Garaufis on Friday rejected Raniere's motion for a new trial, calling the witnesses' claims "neither material nor exculpatory."
Raniere, known to NXIVM members as Vanguard, will likely appeal the sentence.
Raniere will be sent to a federal prison to serve out the rest of his sentence. Still awaiting sentencing are Smallville actor Alison Mack, as well as NXIVM high-ups Nancy Salzman and her daughter Lauren Salzman. Billionaire philanthropist and donor Clare Bronfman, who backed the organization financially, has already been sentenced to six years and nine months in prison.
Raniere called for lenience for his convicted followers Tuesday.
"Not only are they innocent. ... Please rethink their roles. Blame me if you have to. They are good souls," he said, asking the judge not to sentence them to prison time.
Raniere's victims heralded the judge's sentence to Raniere.
"It's a good day for justice. That's all I can say," said a victim identified only as Jane Doe.
Another woman, Daniela, said he deserved no more than he gave to his victims.
"He showed me no mercy. He showed my little sister no mercy. He deserves no mercy," Daniela said.

Cover photo: svershinsky/123rf