"Neighbor from hell" kills girl minutes after she records terrified TikTok video
Chita, Russia - A video guaranteed to give you goosebumps: a little girl keeps saying she's scared while a man frantically bangs on the front door.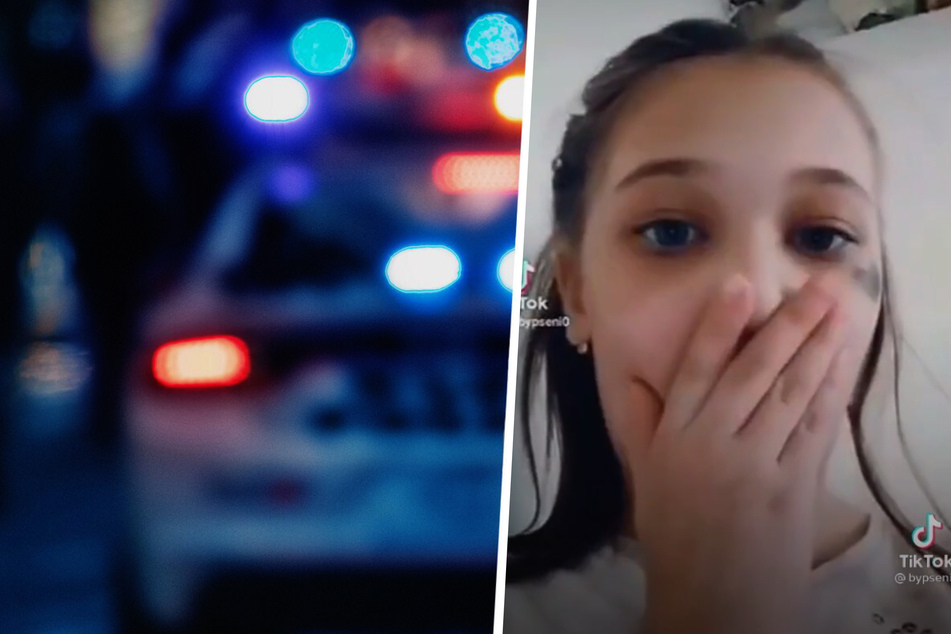 "We have a neighbor here, drunk, knocking on our door, breaking it," frightened Felicia Kononchuk (†9) says in a video she shared with her friends on TikTok.
She's talking about Vasily Dunets, a 33-year-old neighbor of the family.
As 7News reports, the incident occurred in mid-February in the Russian city of Chita, when Kononchuk's father and brothers (4 and 14) were out.
"Something bad is going on here," the child continues as the camera pans around the room, "I don't know what to do, he will just break our door now and that's it. I'm very scared, my heart is beating."
The banging went on for an hour before it finally quieted down. The 9-year-old was finally able to breathe a sigh of relief. The "neighbor-from-hell" was gone – or so she thought.
Felicia Kononchuk passes away in her father's arms
Just minutes after the video was posted on TikTok, the man reportedly knocked on the door again. When the young girl went to open it, thinking it was a friend, Dunets started shooting through the door with his hunting rifle, hitting the girl in the head.
Her father, who had come home moments before, ran into the corridor to the sight of his daughter covered in blood and moaning, "Dad, I've been killed!"
Despite having tried everything to save his little girl's life, the man couldn't do anything to help her.
Dunets was still sitting on a nearby staircase at the time.
Allegedly, his anger stemmed from the fact that the repair works in the Kononchuks' apartment were too loud for his liking.
The 33-year-old was arrested on the spot and is now facing a life sentence for the murder of a minor.

Cover photo: Montage: 123rf/stockdeca & TikTok/Screenshot/bypseni01