OnlyFans model Courtney Clenney arrested on murder charge
Laupahoehoe, Hawaii - OnlyFans and Instagram model Courtney Clenney has been arrested on a murder charge for allegedly stabbing her boyfriend to death in Miami.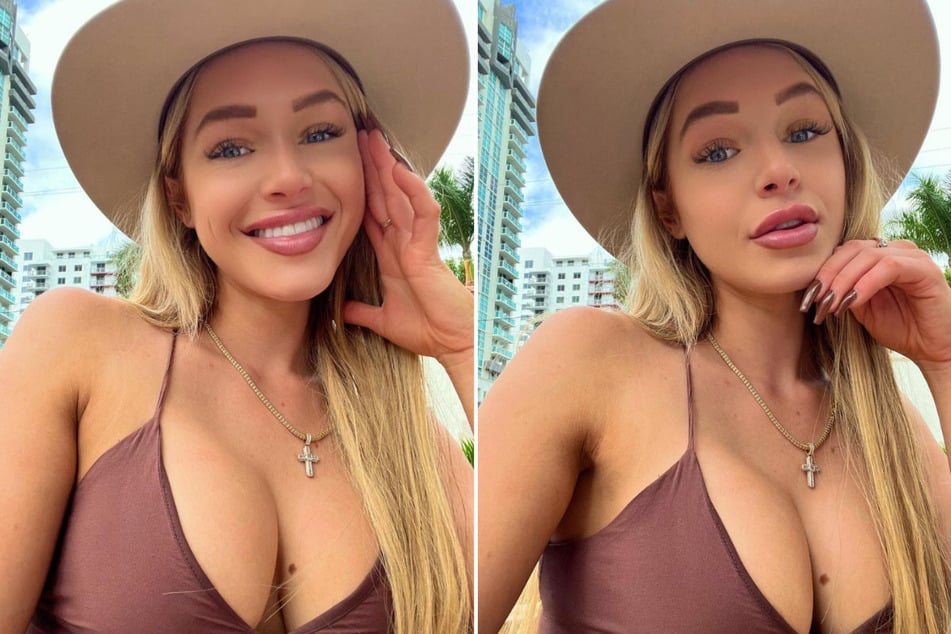 Courtney Taylor Clenney was taken into custody on Wednesday in Hawaii, according to a media release from the Hawaii Police.
The 26-year-old model was arrested on an arrest warrant issued by Miami-Dade County, Florida, where she will eventually be extradited to.
Clenney is accused of second-degree murder for the April 3 fatal stabbing of her boyfriend and fellow influencer, Christian "Toby" Obumseli.
Her defense lawyer, Frank Prieto, confirmed the arrest and told the Miami Herald he was "completely shocked, especially since we were cooperating with the investigation and offered to voluntarily surrender her if she were charged."
Prieto said Clenney was undergoing rehab for substance abuse and PTSD in Hawaii.
Domestic disputes in run up to stabbing
Clenney's arrest marks the end of a four-month investigation into the Obumseli's killing.
The two dated for just under two years and had only recently moved in together in a Miami luxury apartment at the time of his death. Their relationship was reportedly turbulent and full of domestic disputes. Policed answered a domestic disturbance call just two days before Clenney frantically called 911 to report that Obumseli had been stabbed.
The model's attorney insisted that the social media model who goes by the name Courtney Tailor on Instagram acted in self-defense and that the killing was justified.
Cover photo: Collage: Screenshot/Instagram/@courtneytailor