Greasy hair? Stylist shows how to wash properly
Internet - What can go wrong when washing your hair? Apparently, quite a lot, according to hairdresser Amy.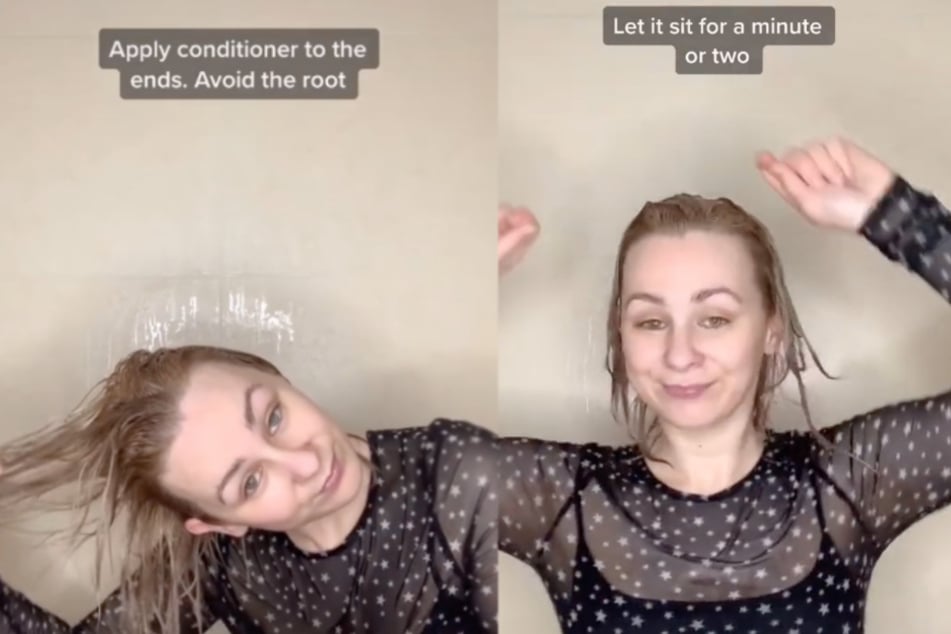 She shows how to get it right on her TikTok channel.

She explains, "Thoroughly wet your hair, spread the shampoo over your hands and evenly distribute the shampoo all over your scalp."

After that, the shampoo should be massaged into the scalp – don't forget the hairline and nape of your neck!
Rinse. Repeat.
Now it's time for the conditioner. Before that, the excess liquid needs to be gently squeezed out of the hair to prevent the product getting diluted with water.
According to the hair washing expert, you should avoid your roots when applying conditioner.
Hair stylist recommends washing hair twice with shampoo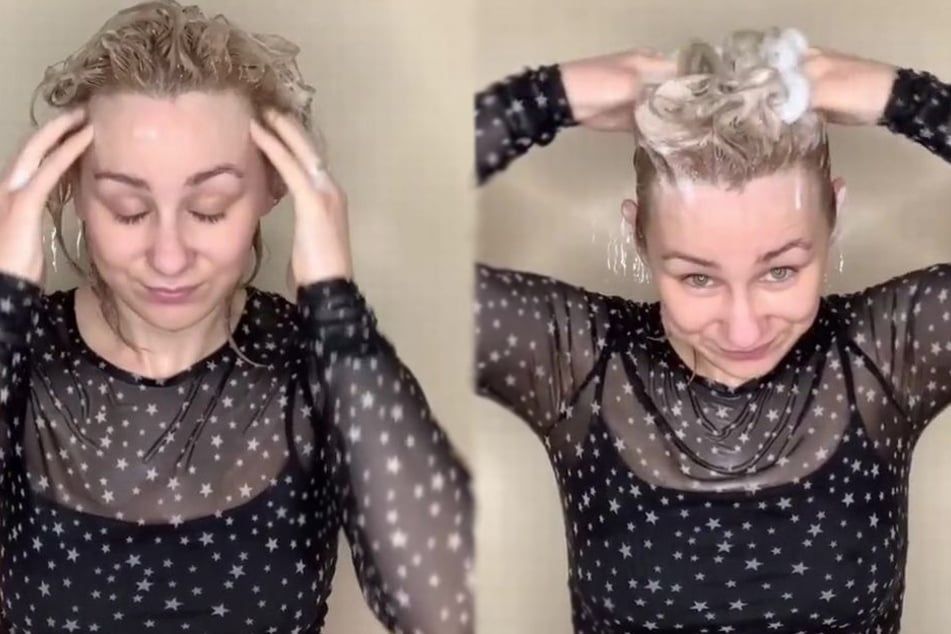 Finally, the trained hairdresser instructs viewers to rinse their hair once again with cold water to seal the top layer and add extra shine.

Afterwards, wrap the hair in a towel and leave it alone. Rubbing too vigorously will damage the ends. Amy also advises against drying hair with hot air: "No heat is the best option, but blow drying is okay as long as you don't do it all the time."
Not only has the tutorial been viewed over 290,000 times on TikTok, but numerous people thanked her for the helpful tips in the comments section.
One user confirmed the effectiveness of the method: "This is exactly how I do it, super clean hair after every wash!"
Others are amused that the stylist got into the shower, clothes and all, to record her video: "Does it drive anyone else crazy that she completely soaks her top with water while washing her hair?"
Amy takes it with humor: "At least I'm not naked."
Cover photo: tiktok.com/@amy.does.some.hair