A father's love: dad gets inked to help his son deal with insecurity
Alberta, Canada - A Canadian dad spent 30 hours getting a tattoo for the sole intent of helping his son feel better in his own skin!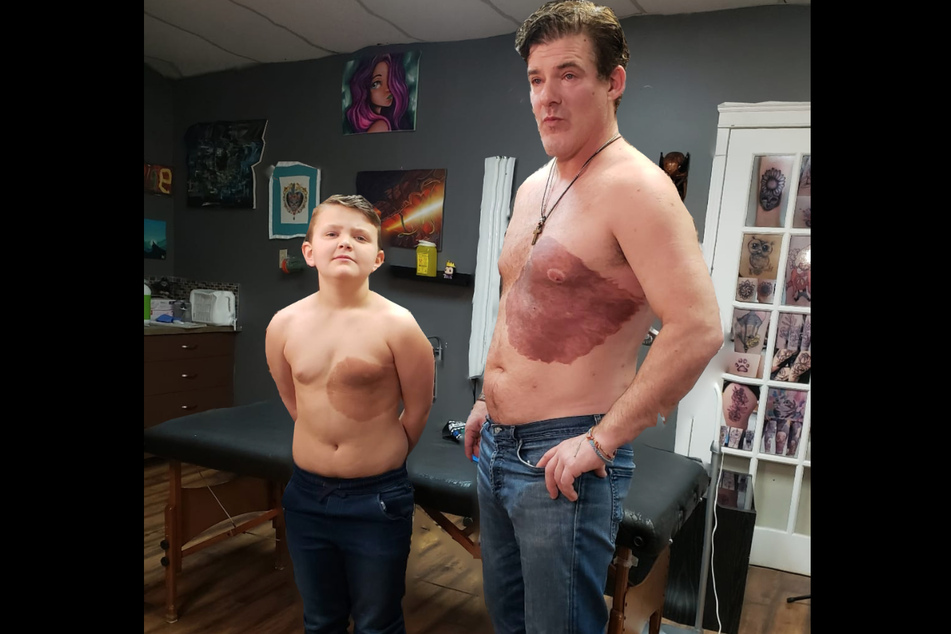 Derek Prue Sr. noticed his eight-year-old son, Derek Jr., was reluctant to take his shirt off whenever the family would go to the pool. The boy eventually asked if they could stop going to altogether.
His reason? A large birthmark Derek Jr. has on his stomach and chest.
As anyone can imagine, this was a heartbreaking thing for the dad to hear. Derek Sr. told CBC: "I knew that he was self-conscious, and that made me want to just show him he wasn't the only one...like, we'll have the same mark."
Knowing very well that the birthmark couldn't be removed from his son's body, Derek Sr. went for the next best thing. Without telling his son, he went out to get a tattoo replicating the exact shape and size mark!
The man went to his appointment with local tattoo artist Tony Gibert thinking it would take three hours. When Derek Sr. noticed the three hours had gone by, he asked if it was finished and got the reply: "Yeah, we're almost done with the outline."
Over 30 of pain, but plenty of gain too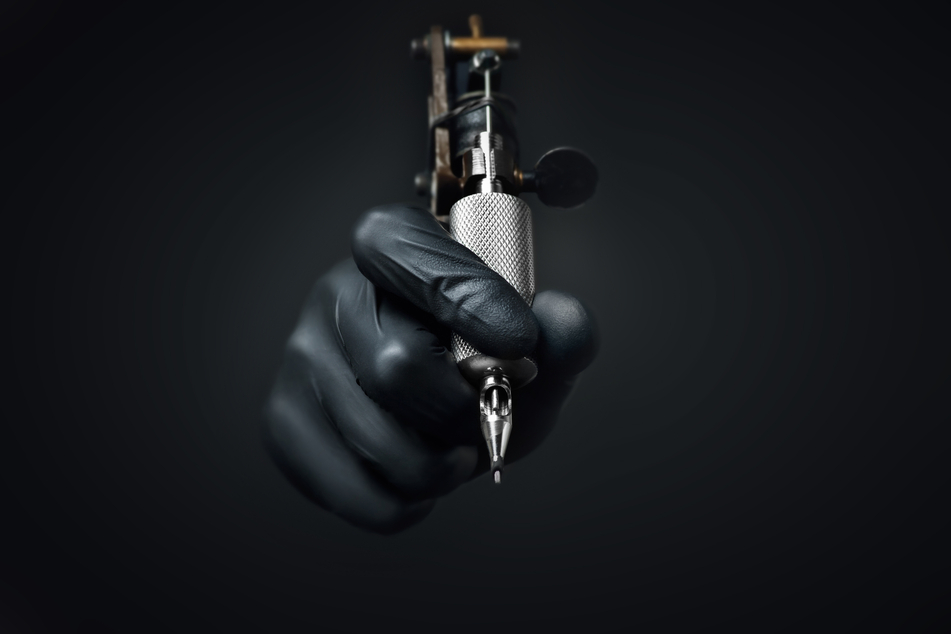 Eight weeks later, the tattoo was complete, and it was time for Derek Sr. to surprise his son and show him just what he had been up to.

The young boy recalled the day of the big reveal: he and his sisters were playing in the pool when his dad called him over to the side.

"He took off his shirt and there was this huge tattoo with my birthmark there. I was happy, but I was a little confused, because I didn't know that he was going to do that," Derek Jr. told CBC.
This dad sure went through the wringer just to make sure his son didn't feel alone, with the tattoo massing over an area of the body that's quite unpleasant to have tattooed. Tattoo artist Tony Gibert shared a little insight into the ordeal, saying "everywhere he wants to get a tattoo is all, like, just pain."
Enduring over 30 hours of pain to make your kid's life a little bit brighter is a dad's love at its finest.
Cover photo: Screenshot/Facebook/Juicy Quill Tattoo