Banksy encourages fans to shoplift at Guess store due to artwork display
London, UK - Banksy has accused fashion brand Guess of using his work on a clothing collection without permission – and encouraged fans of his to respond in kind!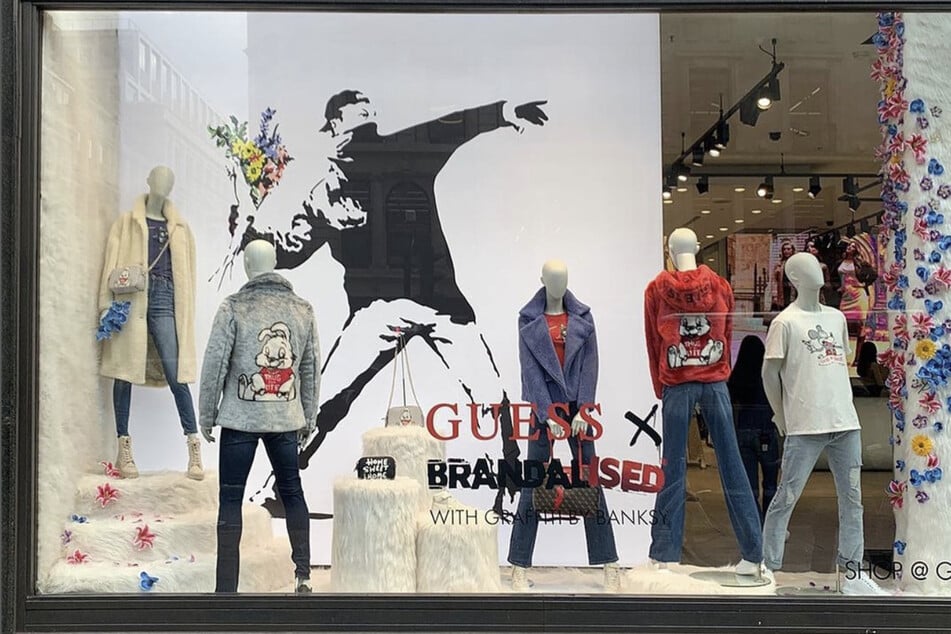 The elusive artist posted an image of items on display in the window of a Guess store, with the caption, "Attention all shoplifters. Please go to Guess on Regent Street. They've helped themselves to my artwork without asking, how can it be wrong for you to do the same to their clothes?"
His image showed what appeared to be a copy of Banksy's Flower Thrower, with five mannequins wearing outfits from the collection, and the words "Guess x Brandalised with graffiti by Banksy" applied to the window.
In a press release announcing the collection, Guess said items used "iconic motifs from Banksy's graffiti," describing it as a "fashion-forward range of must-have pieces."
It described the collection as "brand new capsule collection inspired by Banksy's graffiti," featuring clothing for men, women, and children as well as accessories.
The clothing company collaborated with Brandalised, which it described as "an urban graffiti license whose mission is to offer Banksy fans affordable graffiti collectibles."
Paul Marciano, chief creative officer of Guess, added: "The graffiti of Banksy has had a phenomenal influence that resonates throughout popular culture. This new capsule collection with Brandalised is a way for fashion to show its gratitude."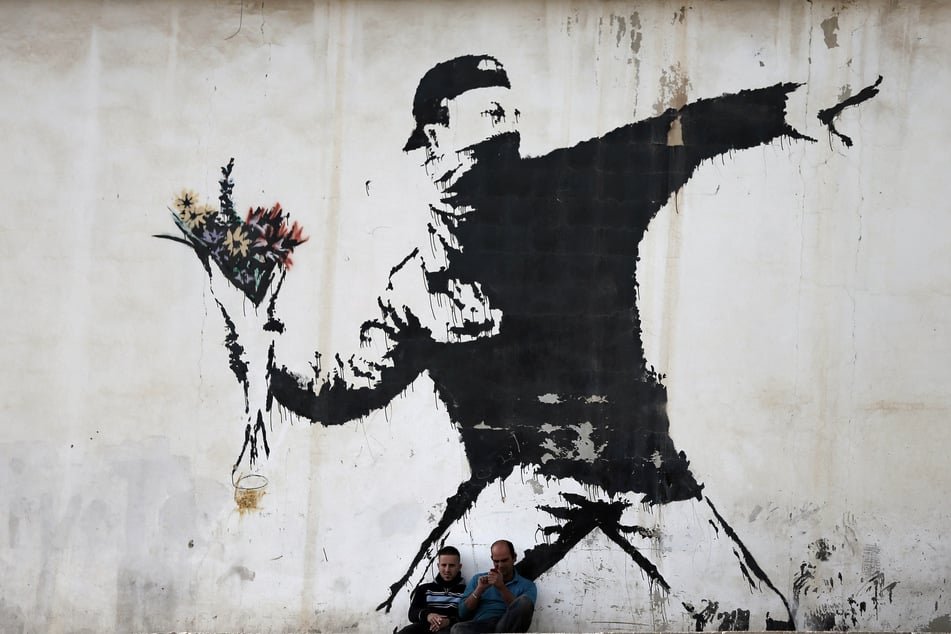 Banksy also recently made headlines when artwork of his was spotted in war-torn Ukraine.
Cover photo: Screenshot / Instagram / @banksy