Festival Fashion: Functional and fashion-forward trends to rock at ACL Music Festival
Austin, Texas – The highly anticipated return of Austin City Limits (ACL) Music Festival is upon us. Here's what to wear during the three-day festival to stay cool, comfortable, and fashion-forward.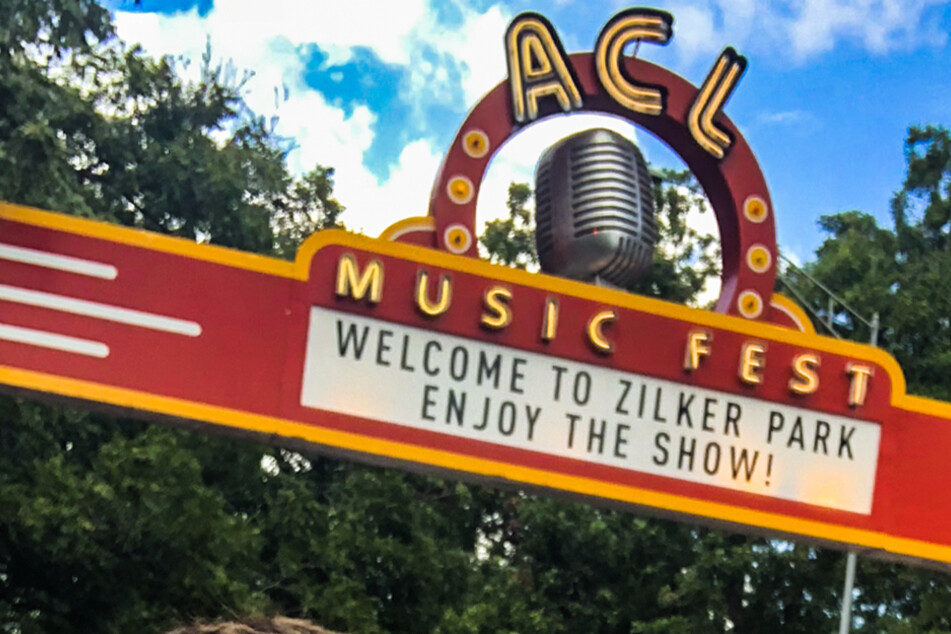 After being cancelled in 2020 due to the Covid-19 pandemic, ACL Fest is back in action!
Spanning over two weekends, ACL Fest is sure to draw several thousand people to Zilker Park, deep in the heart of Texas.
Those planning on attending this year's festival are likely staring at piles of clothes in disarray, wondering just what to rock during the festival that's both trendy and functional.
When it comes to festival fashion, being on-trend is major, but surviving the days without blisters on your feet from those cute – but wildly uncomfortable – sandals is key.
One thing everyone should bring regardless of style is a mask, as festival goers are required to wear them to gain entry, and also at various other locations once inside.
If your head is spinning from trying to plan your outfits to no avail, here are some fashion-forward tips on what to rock for the return of ACL.
Get your shoe and hat game straight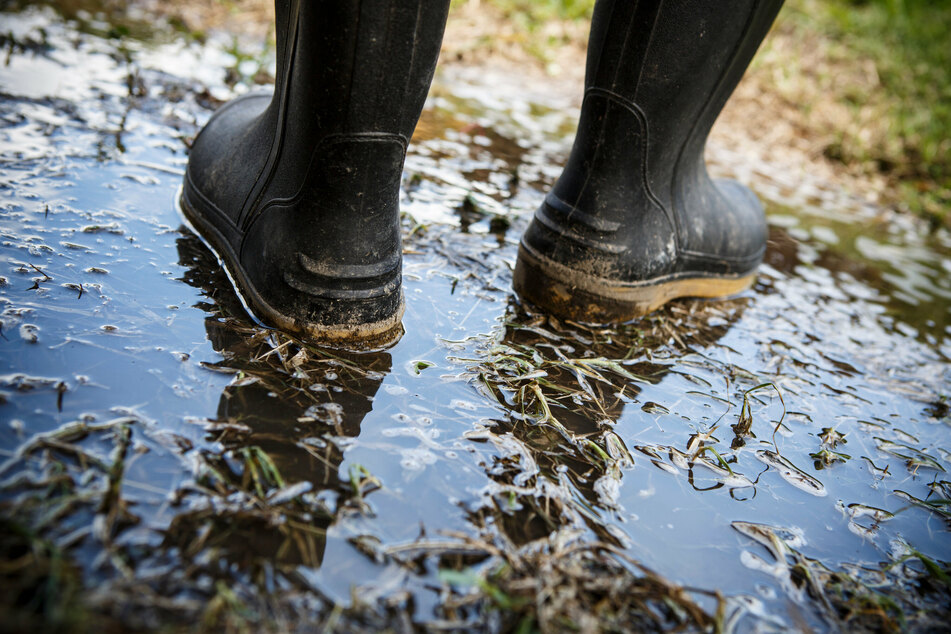 When you're spending all day trekking back and forth across a park to hit different stages, footwear matters. Of course those Dr. Martens in your closet might be tempting to throw on for a day at ACL Fest, but keep in mind you'll be racking up thousands of steps on the daily.
Some comfortable and trendy sneakers, like a pair of Nike Air Max's or Air Force 1's, might serve you well. If you're accustomed to rocking Vans on the regular and have a pair that's moderately broken in, opting for some slip-ons or high tops could be in your best interest.
Even if it's raining, you can still stomp around the park in style with some Hunter rain boots! Zilker Park is known for turning into a mud pit the second a drop of rain touches the ground, so wearing some rubber boots you can simply wash off with a hose after a day at the festival will save you the headache.
Depending on the weather, bringing a hat along for the ride isn't a bad idea, either. Shade at Zilker Park is hard to come by, and standing in a crowd full of people while staring directly into the sun isn't ideal.
Snap-back hats and baseball caps are still on-trend, and if you don't want to buy an overpriced hat at the festival's merch store, bringing one with you would be wise.
Vintage tees and shades never go out of style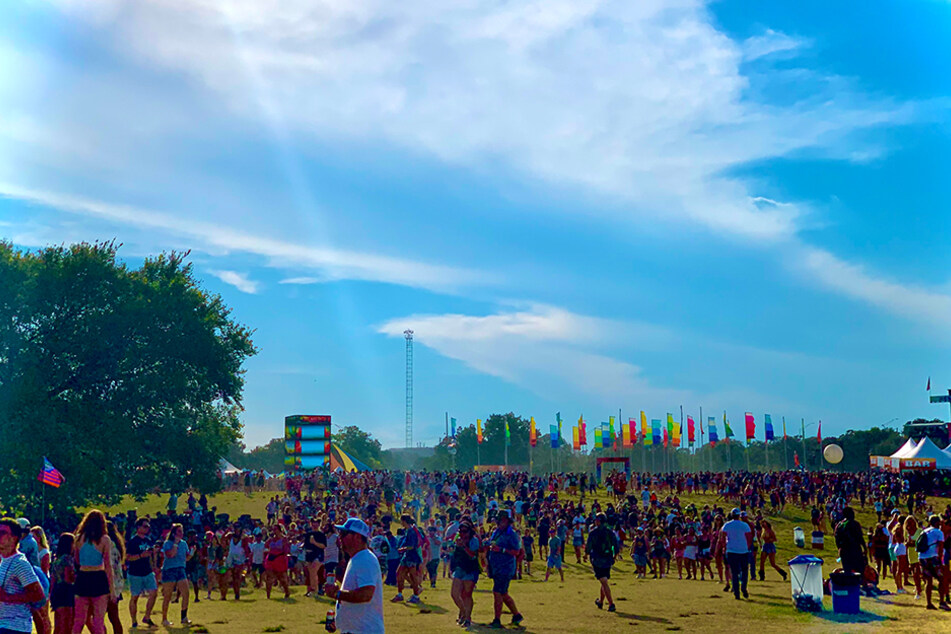 There's never been a better time to dust off some of your thrift shop t-shirt finds than for a musical festival, and ACL Fest is no exception.
Throw on one of your favorite finds, like a throwback Britney Spears shirt from her Hit Me Baby (One More Time) days, or a vintage tee from when your favorite team won the Super Bowl in the '90s. The more retro, the better!
If you have the time, or are going to weekend two of the festival, you can always go check out your favorite local thrift store or hit up Goodwill to search the racks for some t-shirts you can cut up and make your own.
Cropping t-shirts at home, or customizing them in any way, is extremely on-trend right now. Plus, you'll stand out in any group photo you take at the festival, while also making it easier for your friends to spot you in the crowd.
Of course, nothing goes better with vintage tees than some shades!
Opt for a cheap pair from Target that are super trendy, or bring your brand-name shades, like Ray Bans or Oakley's, along for the adventure.
Plan for weather, no matter what!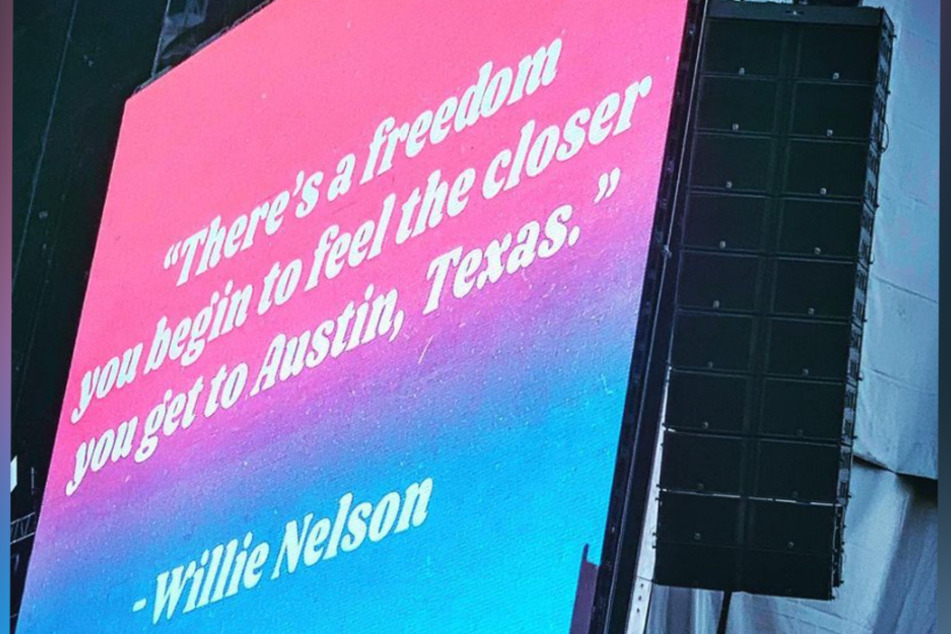 Most importantly, make sure to consider the weather when planning your outfits for each day!
Rain is in the forecast for weekend one, while sunshine is expected for weekend two.
However, the weather in Austin, Texas can change at any moment, even on the days with a strong chance of rain. With that being said, bringing a decent poncho with you, regardless of the forecast, might be wise.
Umbrellas aren't allowed inside the gates, and while they sell ponchos at the festival merch store, they're not the best quality, and will likely be marked up in price.
Whatever you decide to wear, simply rock it with confidence, and you're sure to be on-trend!
If you plan to attend the festival, make sure you check out the updated health and safety guidelines, as well as the new bag policy.
Weekend one of ACL Fest kicks off this Friday and runs through Sunday, while weekend two will be the following weekend from October 8-10.
Cover photo: Taylor Kamnetz