Gen Z approved fall fashion trends to spice up your wardrobe
USA – Just like that, fall has arrived, and so have Gen Zers on TikTok with the latest on-brand fashion trends for the season.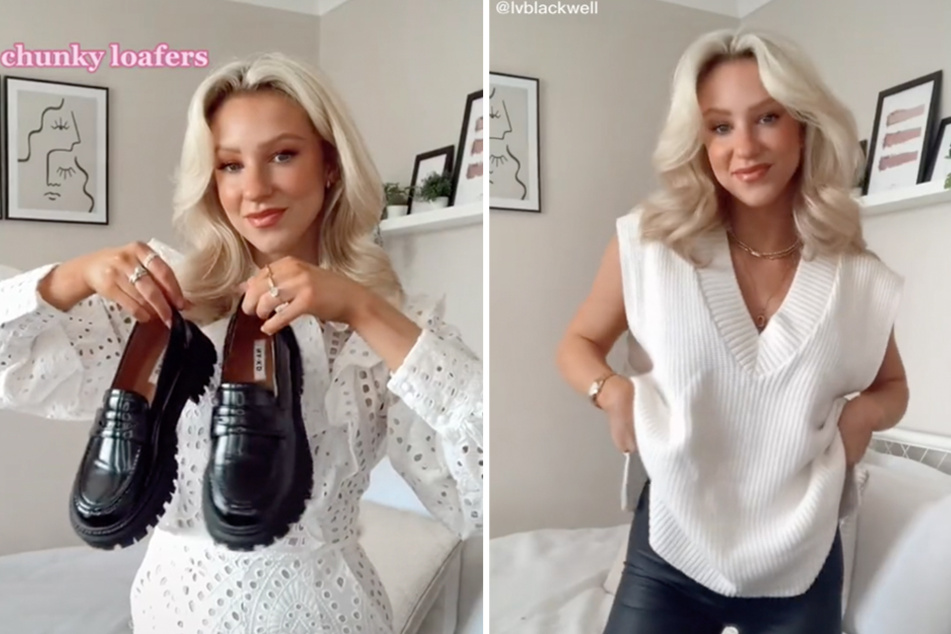 Gen Z has spoken in regard to trendy fall fashion staples, and the world – per usual – is tuned in.
The transition into fall has begun, and with the world slowly opening up, people are scrambling to get their fall fashion in check and upgrade their wardrobe after spending so much time inside due to the pandemic.

With the turning of the leaves comes the resurgence of trends from the '90s and early 2000s, something Gen Z has made a habit out of doing throughout the spring and summer seasons.
Keep in mind that while there are some borrowed trends from the '90s and early 2000s, that doesn't mean every fashion staple from those times is on-trend.
From sweater vests to chunky loafers, here are some must-have fashion staples to stand out this fall.
Sweater vests and turtlenecks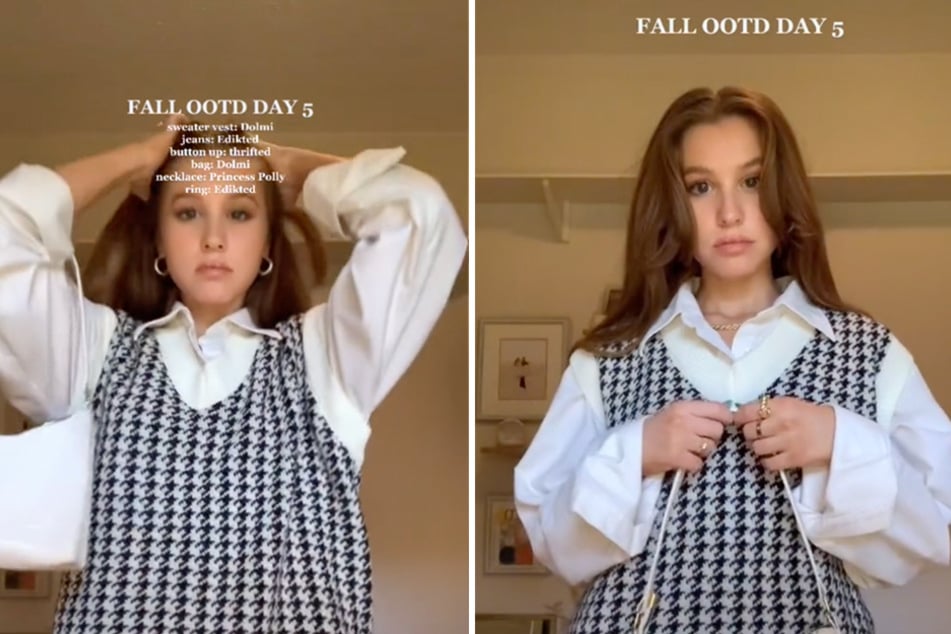 If you thought sweater vests were just for Gen X and Boomers, think again.
Gen Z has deemed this old-school staple as stylish for people of all ages – themselves and millennials included.
Various TikTok fashion accounts have pointed to sweater vests as a fall staple that can be dressed up or down.
The best part about this clothing item is that it's gender fluid, meaning it can easily fit into anyone's wardrobe and personal style regardless of how they identify.
Those who want to be extremely fashion and trend-forward can rock a turtleneck underneath a sweater vest – just like your favorite elementary school librarian did in the late '90s and early 2000s.
Throw some bling in the form of layered gold necklaces atop to add a bit of sparkle to your look.
Chunky boots and loafers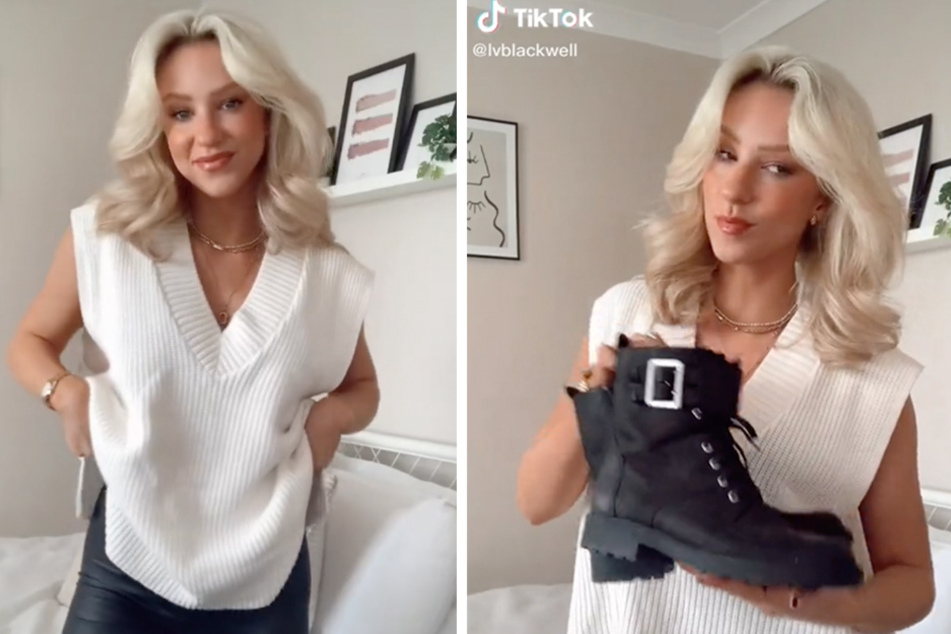 When it comes to your fall shoe game, both Gen Z and millennials are looking to chunky loafers and boots, such as Doc Martens, to spruce up their style from the ground up.
Loafers had quite the moment in the '90s, with movies like Clueless putting them on full display. Now, they're back in action.
You can dress chunky loafers with heels or clunky, motorcycle-style boots with just about anything this season. Whether it be a silky dress and a jean jacket, or wide leg trousers and an oversized blazer, these shoes can seamlessly blend in to any style.
No matter if you were born in the '90s and have vivid memories of rocking these chunky shoes, or admired this fashion staple decades later – you can still rock a pair of loafers or boots that fit your unique style this fall.
Oversized blazers and wide leg trousers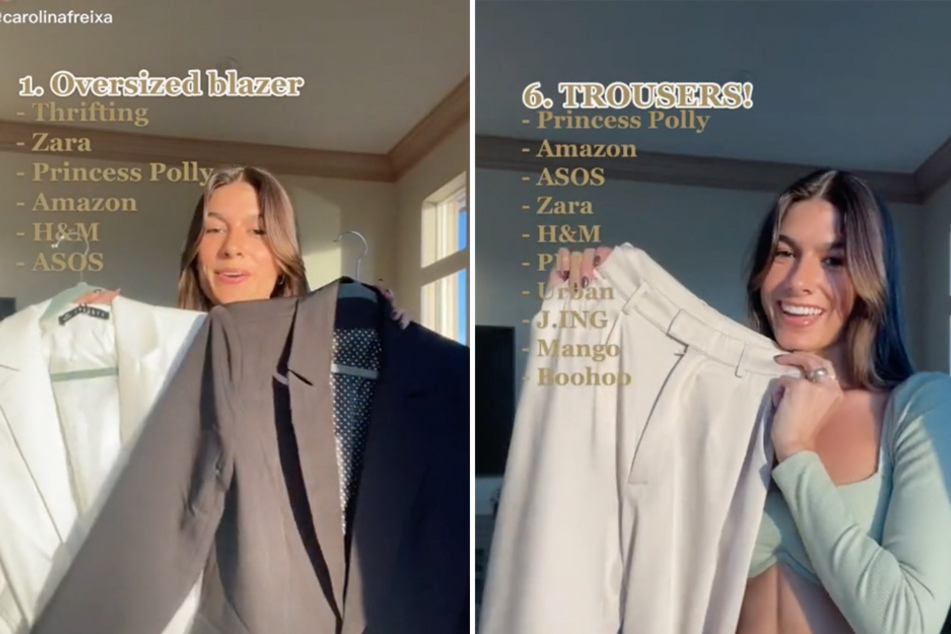 As the war against skinny jeans and quintessential millennial trends rages on, it seems Gen Z is coming for all pants of the tapered or fitted style.
Rather than throwing on a pair of your favorite fitted trousers, Gen Z trend-setters on TikTok suggest you opt for a wide leg pair that are a few inches too long. This allows you to roll them up or let them flow over a pair of chunky boots.
You can pair just about anything with trousers this fall. Whether it be a plain white t-shirt or a slinky satin top, you'll still be on-trend and fashion-forward.
One way to dress up wide leg trousers this fall is with an oversized blazer. Just like the sweater vest and turtleneck look, the blazer and wide pant are also gender fluid, making them the perfect fall staple for any closet.
As is true with anything Gen Z approves of style-wise, so long as what you're wearing is customized to your own personal and unique style, you'll always be on-trend!
Cover photo: Collage: Screenshot/TikTok/lvblackwell