Gen Z trends for Millennials to beat the "Cheug"
By now, you've probably seen at least a dozen TikToks or Instagram Reels about Gen Z trends and the "cheugy-ness" of Millennials. But despite all this shade, Millennials can be on-trend too!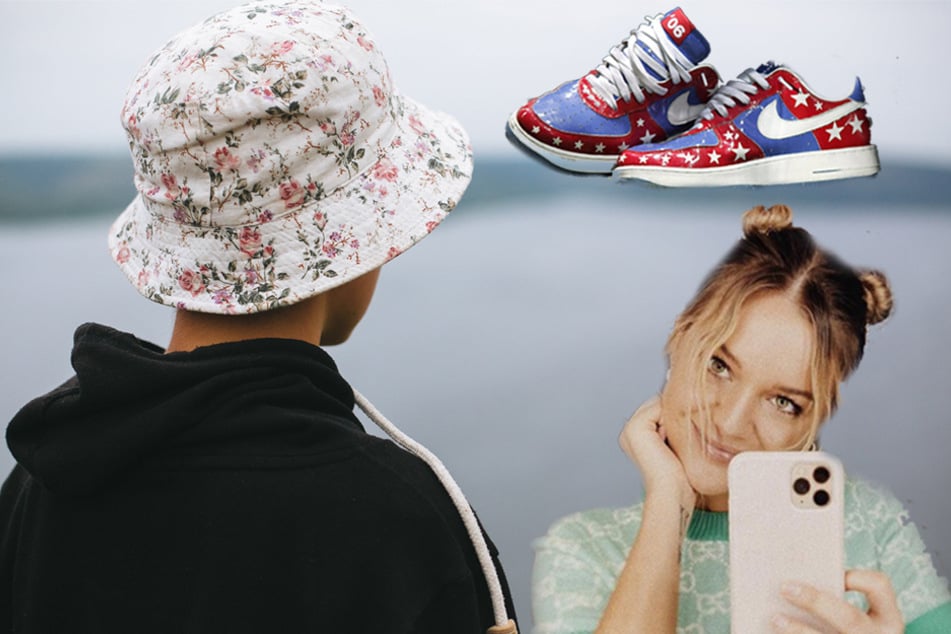 The narrative that Millennials are, as a whole, unfashionable and "cheugy" – a word created by the masterminds of Gen Z that essentially refers to anything that's outdated or unfashionable – is so three months ago.
Since waging a war on the trends that Millennials have grown very attached to (side parts and skinny jeans, anyone?), Gen Z-ers have emerged as the self-proclaimed leaders and gatekeepers of all that's hot.
If you're a Millennial and have found yourself pining over some recycled trends Gen Z is rocking, you aren't alone. The same goes for having an irrational fear of dressing trendy and being called cheugy for doing so.
Just because someone on TikTok said you can't wear something doesn't actually mean you're barred from wearing it.
For those with a keen interest in Gen Z style, but who are plagued by fears of being singled out as a try-hard in the wild west of modern youth culture, there are several trends you can easily get away with trying on for size.
Headbands and pigtails galore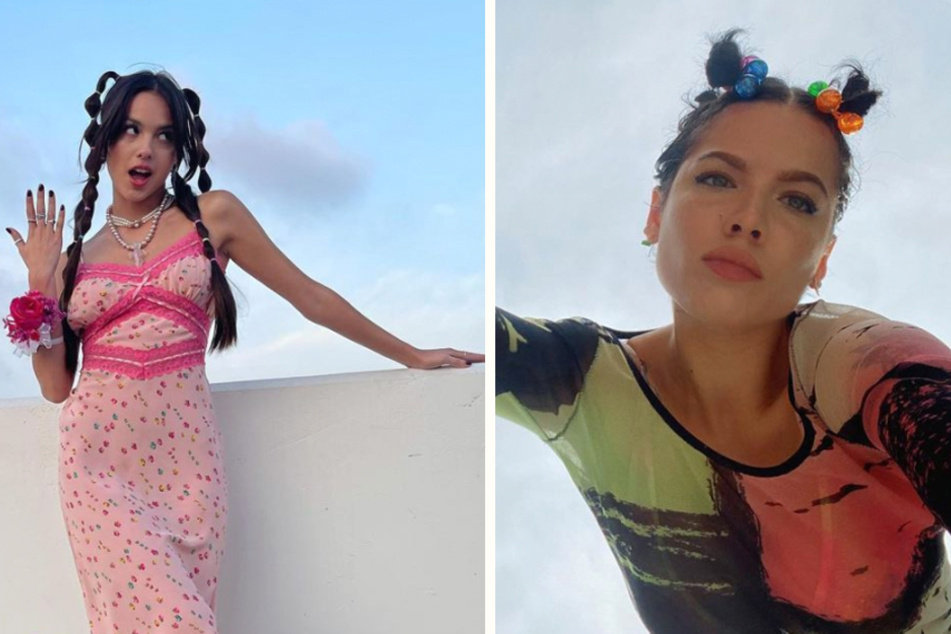 Those who were born in the '80s or '90s likely have a handful of pictures in old photo books rocking giant, velvet or floral printed headbands. Flash forward to 2021, and these accessories are back in style.
If you've fallen in love with this trend all over again, it's a safe one to invest in for people of all ages.

The fact that headbands never really left also helps alleviate the danger of this fashion staple being called cheugy. So head to Target, fill your basket to the brim with headbands, and show the world what you've got – regardless of your generation.
Yes, pigtails can be Gen Z approved even on a Millennial. No matter which variety you vibe with, you can confidently rock it without fear of getting shade from the trend-setting gatekeepers of the TikTok generation.
From french braids to top knot pigtails, you can do no wrong.
Chunky sneakers and wide-leg jeans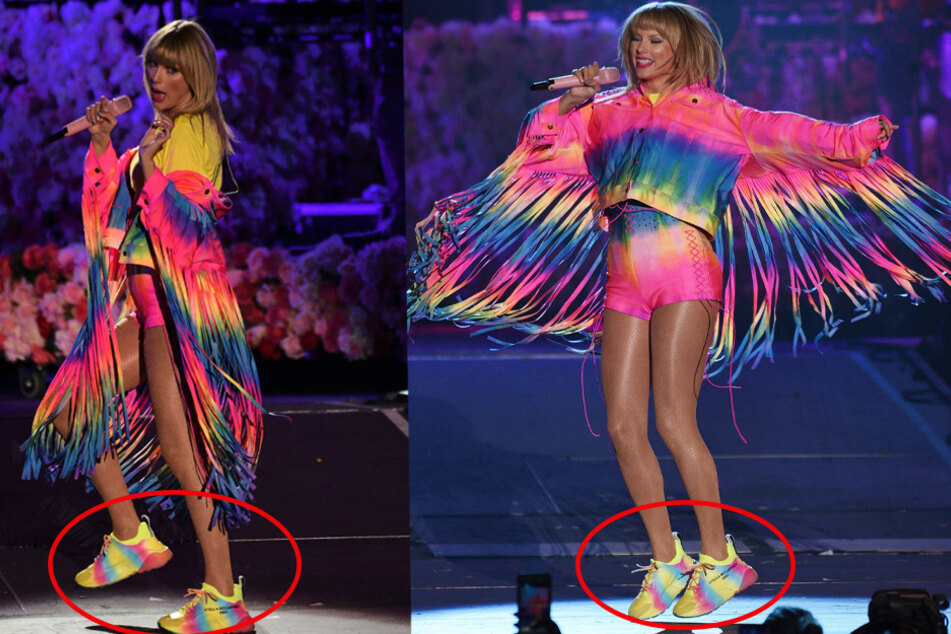 A similar sentiment could be said about any and every style of chunky sneakers.

This is a trend that's been around a year or two before it was labelled as trendy by the Gen Z fashion police of TikTok. Taylor Swift even rocked a pair of colorful chunky Stella McCartney sneakers at iHeartRadio's Wango Tango Festival in 2019.
One shoe that has been catapulted into the main-stream of Gen Z trendiness is Nike's Air Force 1s (AF1s).
These shoes are chunky by design, but they've upped the ante by creating platform AF1s to cater to the ever-expansive chunky shoe obsession.
The Gen Z and Millennial twist on this style comes through customization. Many have started hand-painting AF1s and other chunky sneakers to give them that extra oomph of personality and individuality that Gen Z loves.
Then, there were jeans. In case you haven't heard, those skinny jeans you've formed a strong bond with over the last 10-15 years have been labeled as cheugy. If your goal is to blend in when out in the world, you might want to swap skinnies out for literally any other style of jeans.
Whether it be bell-bottoms, wide-leg jeans, or boyfriend-style jeans; these are all Gen Z-driven fashion pivots.
Bucket hats are back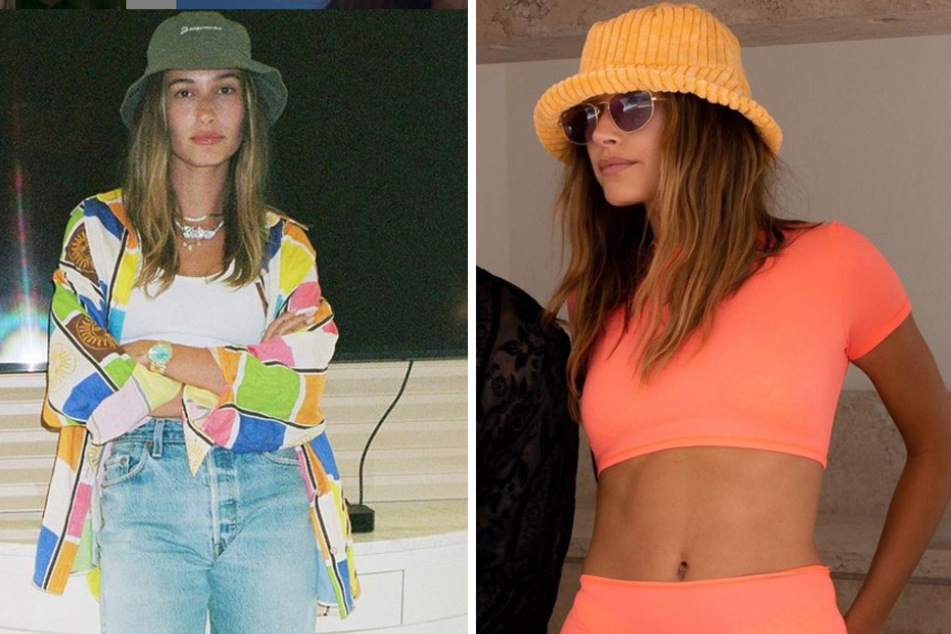 Bucket hats were a fashion staple in the late '90s and early 2000s. Similarly to headbands, Millennials probably have photos galore from their younger years whilst sporting a bucket hat.
As trends do, this one got recycled and rebranded to fit the Gen Z vibe of individuality. How can one make a repeat trend their own? It's actually fairly simple in theory – just think snap back hats.
You can entirely transform your look for the day by throwing one on. Whether it be a dress, jeans and a t-shirt, or workout attire: snap backs are easily blendable into any style.
This is no different for good ol' bucket hats. They might look silly to some, but so long as you feel like your best self in them, keep riding the trend wave until it inevitably crashes ashore.
As with anything related to style, beauty, and fashion, you should dress for yourself, not for others. If you borrow a style trend you saw a Ge -Z TikToker rave about and feel it works for you – great!
Ultimately, it shouldn't matter whether you're deemed as "cheugy" by a younger generation of strangers on the internet. But if you want to try out some of these new developments, this list is a solid place to start.
Cover photo: Collage: IMAGO / PanoramiC / 123RF / sonjachnyj / screenshot / Instagram / kelseaballerini