Best summer cocktail recipes: Start your summer right
Put up your umbrellas, get your ice cream spoons ready, and fill your drink shakers with ice, because summer is the perfect time for indulgence. Here are some of the best summer cocktail recipes to try out with your friends and family.
It's time to put your slides on and head down to the beach or lake near your house. Summer has arrived and with it comes the scorching heat we have all come to expect. Some of us will relish in the orange glow of the sun and others will need to seek the sanctuary of the shade. But no matter which camp you fall into, an ice-cold cocktail will be greatly appreciated.
With a few fantastic cocktails, you'll cool yourself down in no-time at all. Pair them with a nice bite of food and these summer cocktails recipes will go down like a treat with all your friends and family.
Best recipes for summer cocktails
With a few simple ingredients and a little bit of love, you can produce an icy cold refreshment that'll help with the heat. Of course, you should be a bit cautious, because these tasty treats will make you a little starry eyed if you have a few too many in a row!
Before we dive into the specifics of a few famous spirits, let's start by taking a look at a few summer classics that will keep any cocktail fan happy!
On the proportions: In each recipe we will include a list of ingredients with some rough measurements. These rough measurements are meant for one drink and should be adapted if you are trying to make more than one drink. Just make sure that the ratios match.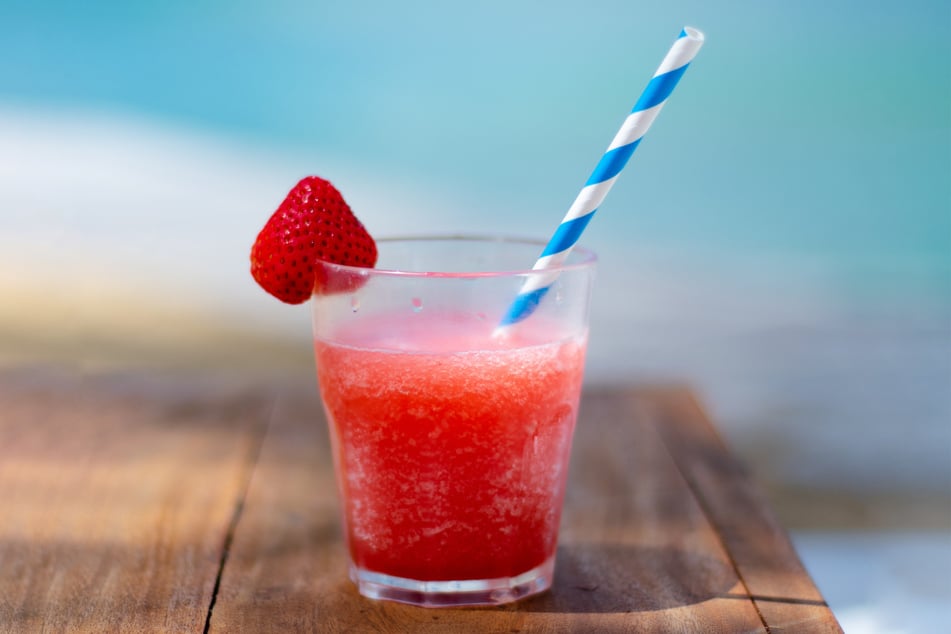 How to make a strawberry daiquiri: Recipe
Strawberry daiquiris are especially popular due to their intense sweetness, high alcohol content, and close resemblance to slushies or granita. Ultimately, this cold and refreshing treat is alcoholic blended ice that tastes like strawberry. What's not to love?
Strawberry daiquiri ingredients:
Ice, 1 cup
Strawberries, 2 oz
Rum, 2 shots
Lemon juice, 1/2 a lemon
Lime juice, 1/2 a lime
Sugar, 1 tbsp
Strawberry daiquiri instructions:
In a large blender, add the strawberries, rum, lemon and lime juice, and sugar. Blend on high until smooth. Now add the ice, mix thoroughly, and then blend on high until it resembles the consistency of a slushy. Take care not to blend for too long as the friction created by the blender blades will create heat and start to melt your drink.
Feel free to also add some carbonated soda water to the drink if you want to, but mix it in with a spoon as the blender will cause it to become flat. Serve in a glass and feel free to garnish with a wheel of lemon or lime.
Don't be afraid of the daiquiri: You can make brilliant daiquiris using the same method but with various different fruits. Try it with some gin and lemon, or perhaps with some frozen watermelon. Enjoy!
How to make an Aperol spritz: Recipe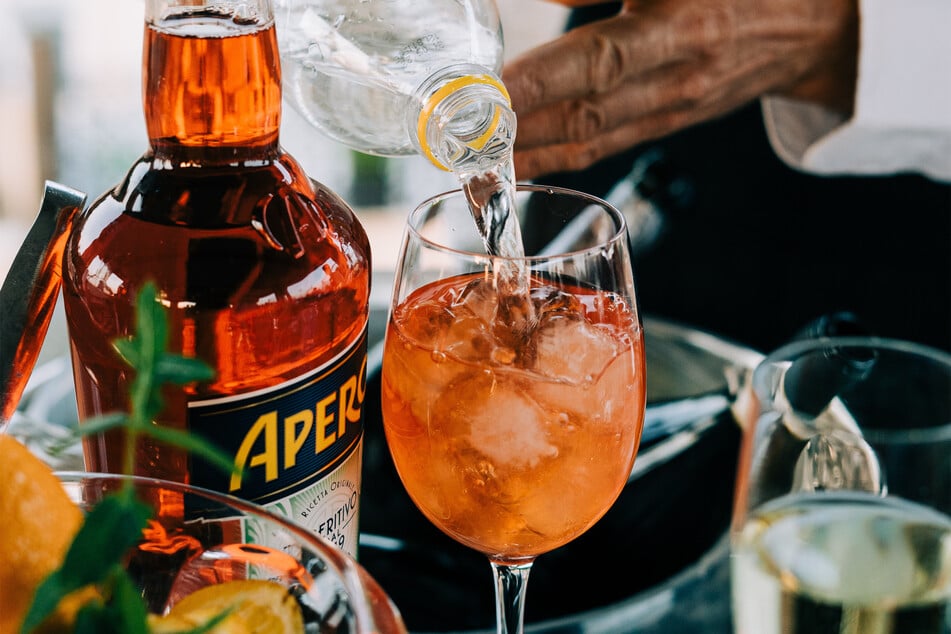 The Aperol spritz has migrated from Italy in recent years (as has the entire concept of an apéritif), and it's arguably the biggest drink-related summer trend at the moment. Bold, bitter, sweet and delicious, this is a drink that requires little-to-no preparation and doesn't cost much either.
Want to save some money? Look, Aperol is great, but you don't necessarily need to use the proper stuff. Most supermarkets sell a number of cheaper alternatives that are pretty darn good. There are also a bunch of different apéritifs that you can use with this recipe.
Aperol spritz ingredients:
Aperol (or another apéritif), 2 shots
Prosecco, 3 shots
Seltzer water, 1 shot
Ice cubes
Orange slices
Aperol spritz instructions:
Add your ice cubes as well as the orange slices to a wine glass. Now add your Aperol, followed by the prosecco, and finishing with the soda water. Mix it together gently (without spilling any) and serve it with a straw.
With Aperol spritz, the proportions don't need to be precise. Make sure that you have roughly the same amount of Aperol and prosecco, a little bit more of the latter, and only a very small amount of soda water.
How to make a hugo: Recipe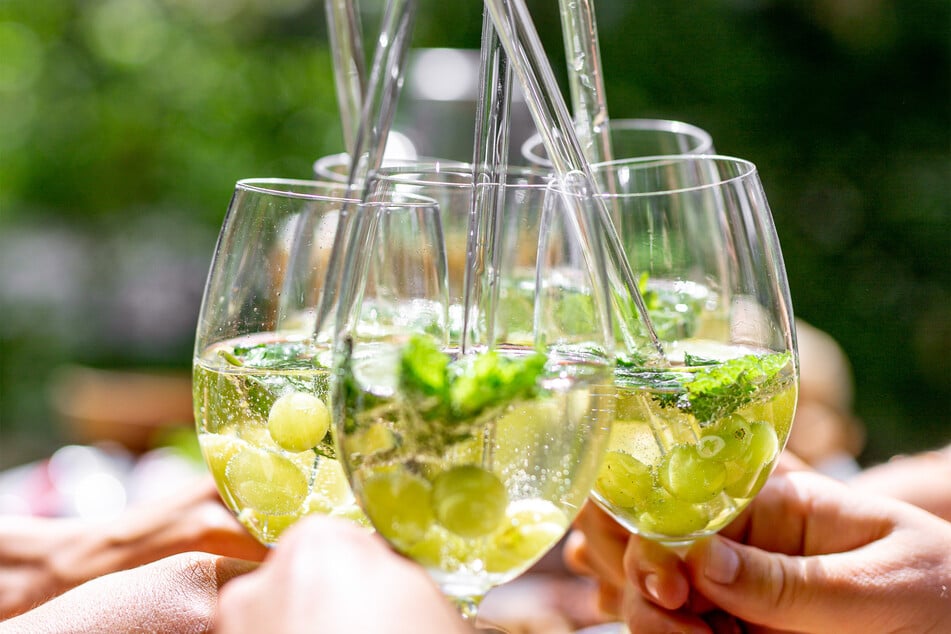 The hugo is a perfect alternative to Aperol spritz, featuring an elderflower flavor instead of an orange one, as well as a hit of mint and a lime. It's absolutely delicious and is in constant competition with the spritz for best summer refreshment. One benefit, of course, is that there is generally less alcohol in your humble hugo.
Hugo ingredients:
Elderflower syrup 1-2 tbsp (depending on your taste)
Prosecco, 1 cup
Seltzer water (just a splash)
Mint
Half a lime
Ice cubes
Hugo instructions:
Make the hugo exactly how you would make an Aperol spritz. Put the ice cubes into the glass, followed by the mint and lime. Add the elderflower, the prosecco, and the sparkling water (in that order) and mix together. Serve in a wine glass with a straw.
Again, the proportions here can be adjusted based on taste. Some people like a stronger elderflower flavor or more of a prosecco note. Whatever you want!
How to make a mojito: Recipe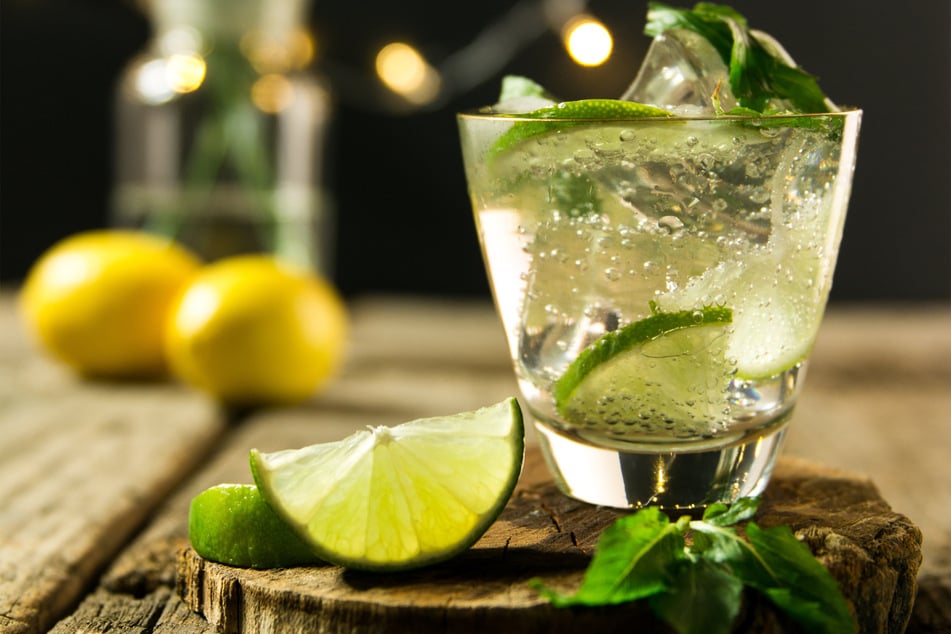 Mojitos are a little more complicated than the summer cocktails we have already discussed today, but are possibly the best of all of them. The trick here is to get that mint and lime syrupy before you add the alcohol, mince everything up good, and keep it relatively sour and not too sweet.
Mojito ingredients:
Mint, 7–8 leaves
Lime juice, 2 oz
Simple syrup, 1-2 tbsp
White rum, 2 shots
Sparkling water, 1/2 cup
Ice cubes
Mojito instructions:
Chuck the mint, lime and simple syrup into a mortar and pestle and grind together until it resembles a paste. Add the paste to the bottom of a long glass that has been pre-filled with ice. Add the rum, mix, add the sparkling water, and mix a bit more. Garnish with slices of lime and more mint leaves.
The mojito is an absolute classic for a reason. This sweet, minty, and slightly sour drink will keep the in-laws happy all evening.
Summer Bourbon and whiskey cocktails
Bourbon and whiskey isn't generally thought to be a particularly summery liqueur, despite how delicious and refreshing it can be. Usually considered a hard "man's" drink, straight whiskey isn't great on a summer's day. Instead, you may want to take it for a spin and make something a little colder.
We're going to do things a little differently: From here-on-out we will simply include the basic ingredients for each drink, presenting our personal two favorite cocktails in each category. We will keep our instructions as basic as possible to make things simple and easy.
Here are our two favorite summer bourbon and whiskey cocktails
Old Fashioned - Bourbon, angostura bitters, simple syrup, orange rind: Put a large ice cube at the bottom of a whiskey glass. Surround is with the rind of an orange. Add a dash of angostura bitters, a splash of the syrup, and 2 shots of bourbon. Feel free to add a little bit of tonic water if you want.
Whiskey sour - Whiskey, lemon juice, simple syrup, egg white: Add all of your ingredients into a shaker with some ice cubes. Shake thoroughly until it's creamy (on account of the egg whites). Pour over a large ice block in a whiskey glass.
There are tons of great bourbon and whiskey drinks that are perfect for a hot summer's day. Don't be afraid and give them a go - experiment!
Summer cocktails with vodka
Vodka isn't just for young people, it's also for those who want a simple and easy spirit that will disappear into the flavors of the surrounding drink. If done well, you won't taste the vodka, no matter how bad the quality is. Let's take a look at some of the best vodka-based summer cocktails around.
Here are our two favorite summer cocktails with vodka
Hawaiian sea breeze - Pineapple juice, cranberry juice, simple syrup, lime, vodka: Grab yourself a bunch of ice, toss it in a shaker, and pour all of these ingredients (except the lime) inside. Give it a shake and pour it over ice and a wedge of lime.
Margarita with Vodka - Vodka, lime juice, orange juice, Cointreau: In a whiskey-style or cocktail-style glass, add a few ice cubes. Rim the glass with a slice of lime and then leave it sitting there stylishly. In a shaker filled with ice, mix all the other ingredients. Pour it over the ice into the pre-prepared glass.
You don't need to do much with vodka to make it disappear, so use plenty of ice and let it dissolve into a flavorful and refreshing summer cocktail.
Low calorie summer cocktails
Your best bet for low calorie cocktails is to stick with a spirit, use some fresh ingredients like fruits and veggies, and soda water instead of tonic water. There'll be no need for simple syrup or anything like that. Instead, just a focus on refrigerated and flavorful ingredients.
Here are our two favorite low calorie summer cocktails
Grapefruit gin fizz - Gin, grapefruit juice (low sugar), soda water: Mix together in a glass full of ice so that it is nice and cold, garnishing with a sprig of rosemary and a few slices of fresh grapefruit. There should be a little bit of sweetness from the grapefruit to take the edge off, but not much.
Vodka soda - Vodka, soda water, citrus fruits of your choosing: Let the fruit sing in this one. It is simply a mixture of vodka and soda water, to your taste, with some lemon, lime, or something similar. Give the fruit a bit of a squeeze before adding it to release the flavor into the drink. Make sure to mix everything together over ice so that it's cold and refreshing.
There are some absolutely refreshing cocktails out there that don't require much sugar at all. Your best bet is to make your favorite tonic-related drink, use soda water instead, and add plenty of fruit to take the edge off. Yum!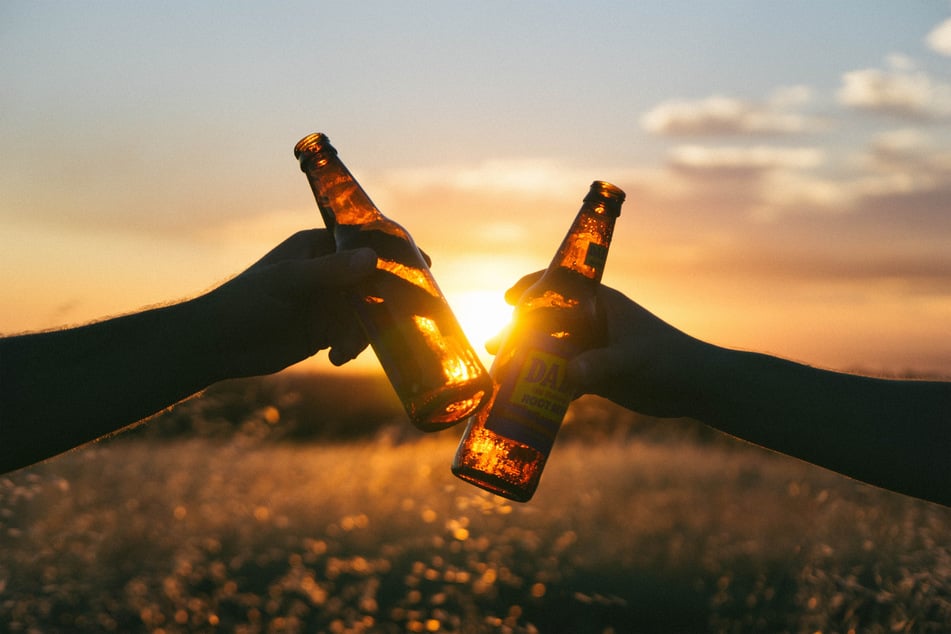 Remember: Beer is great, even if it's not a summer "cocktail"!
Don't go worrying if you can't afford, or don't have the skill or desire, to start making cocktails for your friends and family. Once you've got a few people sitting around the swimming pool, making cocktails for everyone quickly becomes unwieldy. There's a simple solution to this difficult conundrum: Beer!
Grab yourself a case (and place it in the fridge) along with a couple bottles of lemonade, and pre-freeze a bunch of ice in preparation. The perfect solution is to simply drink some ice-cold beer. Or, if you want something a little more fancy, pour one into a champagne glass, mixing it half-half with lemonade. Garnish with a slice of lemon on the rim and a block of ice.
There's no need to go out and buy some fancy brand of shandy. It's just beer and lemonade! Toss It into a fancy wine glass or into a beer mug and enjoy the sun – just make sure to drink it before the ice melts!
Cover photo: Collage: Unsplash/Sandy Ravaloniaina/Brooke Lark/Toa Heftiba