Don't mind if I fon-due! Eat your heart out in NYC this Valentine's Day
New York, New York – The Hallmark holiday that gives you an extra excuse to snuggle up and overeat with someone you love is here.
If you've been stuck inside your New York City apartment due to Covid surges and Winter Blues, perhaps now is the time to safely venture out on a love-filled food trail. Not the kind with breadcrumbs, but with sweet treats ahead.
Cupid is whipping out his bow and arrow just in time for Valentine's Day. And if you haven't yet been struck and found the one you have heart-eyes for, you can always find some good eats instead.
Hand-picked with love, here's TAG24's favorite chow for Valentine's Day weekend in New York.
Whether you're paired up or flying solo, we promise it'll leave your belly full and feeling lovey-dovey.
Fondue is a must-do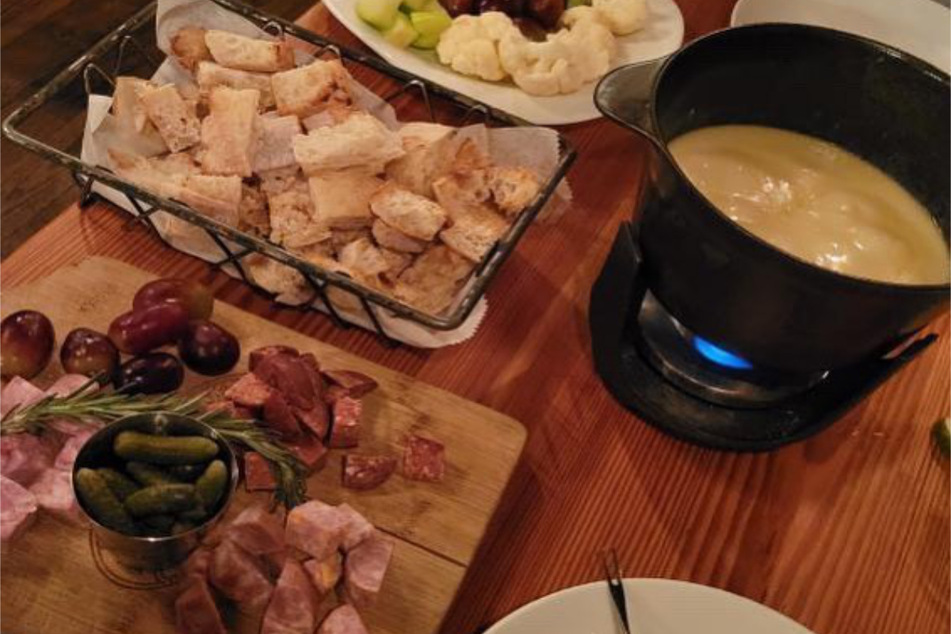 Valentine's Day is for sharing with the one you love – and dipping with them, too. So if you can't take a dip into a body of water in NYC this holiday, why not dig in with your partner?
Cheese fondue can be found around town, but our fav is in the heart of the theater district in NYC's Hell's Kitchen neighborhood at Kashkaval Garden.
The Mediterranean fare gem features a woodsy patio garden in the back of the restaurant and offers tasting plates and fondue options for one person or two.
You're in melt-in-your-mouth luck too: the locale has been celebrating New York Restaurant Week for three weeks running, with its final weekend playing out on V-Day weekend. Kashkaval also has a special four-course menu just for Valentine's Day, with a choice of fondue as the main event.
As its Instagram touts, "Love is in the air" – and right at your fingertips too.
Make life like a box of chocolates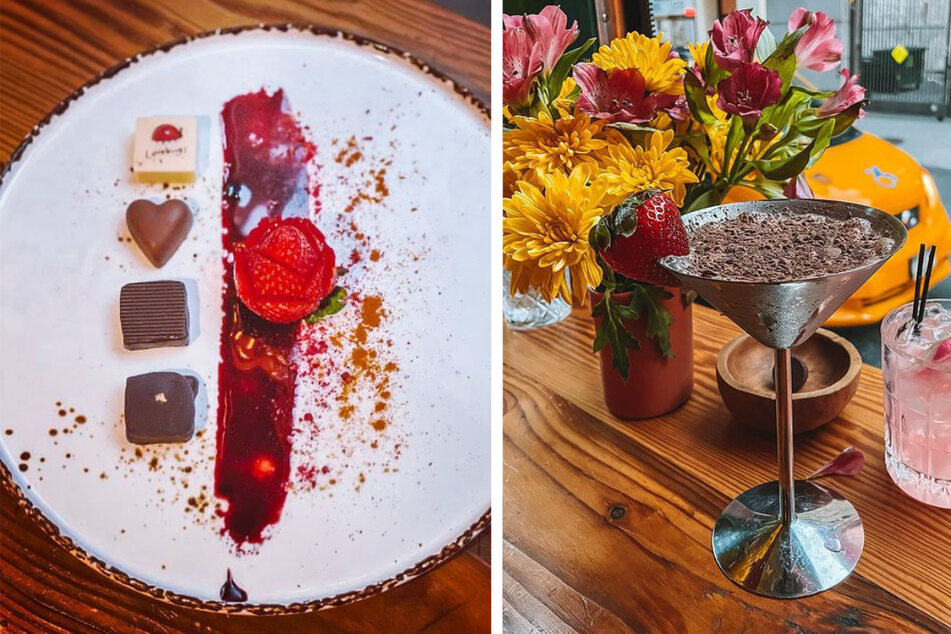 If you're craving the sweet stuff with your sweetie, look no further than a cozy spot just steps away from the Empire State Building.
Ayza Wine and Chocolate Bar is home to a to-die-for chocolate martini that you can enjoy in the restaurant's outdoor covered garden. Plus, the delicious cocktail is $10 during happy hour – so an early death by chocolate seems like the way to go out.
The drool-worthy spot is offering up a special price fixed menu for Valentine's Day, chock-full of charcuterie, tapas, and finished off with mixed Jacques Torres chocolate truffles for dessert.

They are also hosting a Galentine's Day brunch on Sunday, and hot tip: If you make your reservation on OpenTable, the code "Galentine's'" will get you a free chocolate shot and a Belgian chocolate covered strawberry!
So whether with your sweetheart or your gal pals, get in that milk, dark, or white mouth-watering goodness.
After all, life is like a box of chocolates – especially on Valentine's Day.
We scream for ice cream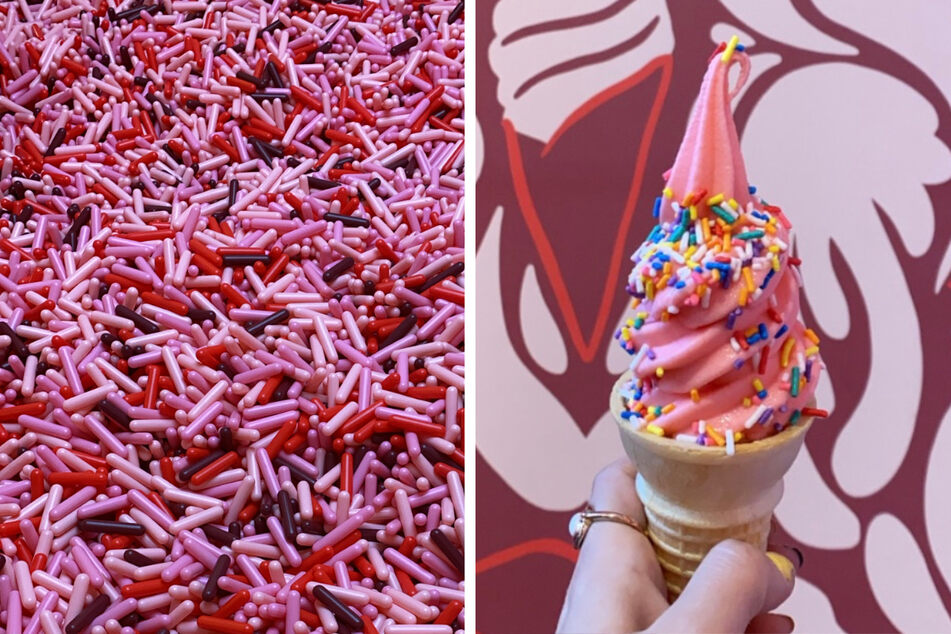 If you want to make your Valentine scream – for ice cream, of course – there's no better Love Day adventure than the Museum of Ice Cream.
This interactive fun house features the history of the cold stuff and colorful photo ops across 13 multi-sensory installations. You can swing on a playground, slide down NYC's highest indoor slide, and take a dive into the museum's famed pool of sprinkles. And eat a hearty helping of ice cream while you do.
The museum is offering two tickets for the price of one during the Valentine's Day weekend, with V-Day trivia, Love Potion cocktails, and love-filled crafts to boot.
So head to the Museum of Ice Cream – and you can scoop up the one you lick – ahem, love – on the way.
Give them a pizza your heart
Show your Valentine the shape of your heart with cheese and tomato sauce mushiness. The way to really make your date melt is – obviously – a heart-shaped pizza.
Fornino's, with thee locations in Brooklyn, is offering up a Pizza Love Kit during Valentine's Day weekend at their Greenpoint eatery. The kit includes a cheese and fruit plate, a large salad, two heart shaped pizzas of your choice, tiramisu, strawberries, and a bottle of wine included. The deal is good for dining in or taking the kit out to enjoy during a night at home – the perfect treat if you're getting saucy.
You know what they say: "When the moon hits your eye like a big pizza pie, that's amore!"
No matter what or where you eat this Valentine's Day, the way to any New Yorker's heart is definitely through their stomach.
Cover photo: IMAGO/ZUMA Wire