Governors Ball rolls out roaring food lineup ahead of festival
New York, New York – The food lineup for the Governors Ball Music Festival has been announced, and summer in the city never looked so delicious.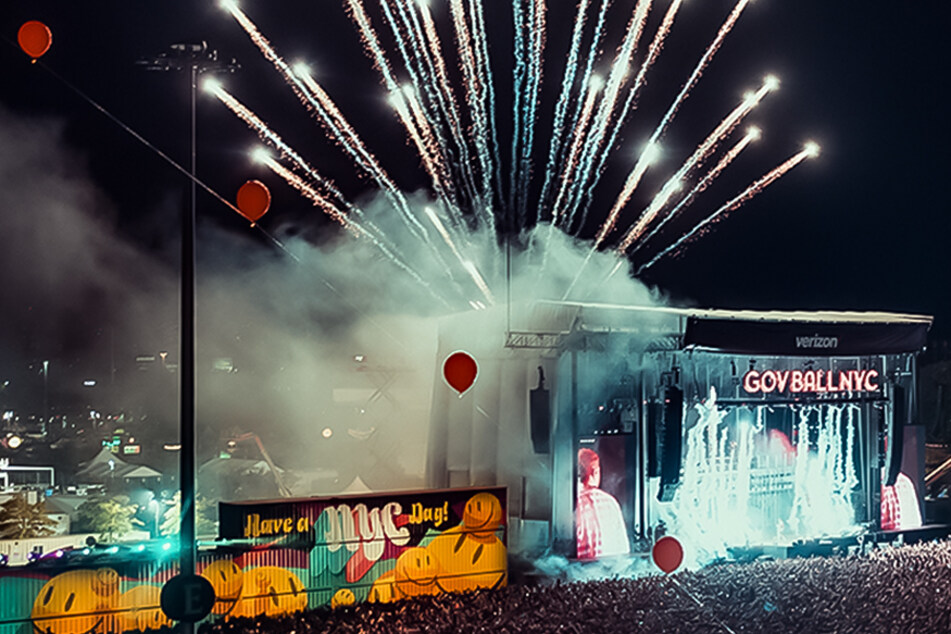 You might come to Governors Ball for the music, but there's no surviving a festival without food and drink galore.
On Tuesday, Founders Entertainment dropped a strong food lineup for this year's fest, including a wide variety of bites – some gluten-free, vegetarian, and vegan-friendly – and beverages to keep music lovers rocking strong all weekend long.
Fan favorites like Roberta's Pizza, Sweet Chick, Disos Italian Sandwich Company, Lobster Joint, Try Vegan, Mac Truck NYC, Fan Fan Doughnuts, Takumi Taco, and more will be serving up tasty treats from their respective niches in the food world during the three-day festival.
Specialized boozy beverages will also be available by notable liquor brands such as Tito's Sparkling Lemonade by Tito's Handmade Vodka, Gov Ball Punch by Bacardi, Perfect Patrón Paloma by Patrón Tequila, Whale Hello There by Whale Gin, and D'Ussé So Myself by D'Ussé Cognac.
If cocktails aren't your cup of tea, grab a hard kombucha from Juneshine, a brewski from Blue Point Brewing Co., Goose Island, Kona Brewing, Bud Light, or Stella Artois, or a double-pour of Summer Water's Rosé to kick summer off with a bang.
For those who would rather enjoy the finer, non-alcoholic things in life, stop by John's Juice for an Instagram-worthy serving of fresh juice. Patrons can also meander to MatchaBar for an exquisite Matcha lemonade, or fuel up with a Nitro Cold Brew from Rise Brewing Co.
Check out all Governors Ball has to offer foodies and music-lovers alike from June 10-12 at Citi Field in Queens, New York.
Cover photo: Courtesy of @jnsilva