Presidential poultry on their way to D.C. as traditional turkey pardon set to go ahead
Washington D.C. - Due to the coronavirus pandemic, many Americans will probably celebrate Thanksgiving differently this year. They may have to meet in smaller groups or connect with friends and family virtually. But one Thanksgiving tradition will stay the same: the presidential Turkey pardon will take place as planned.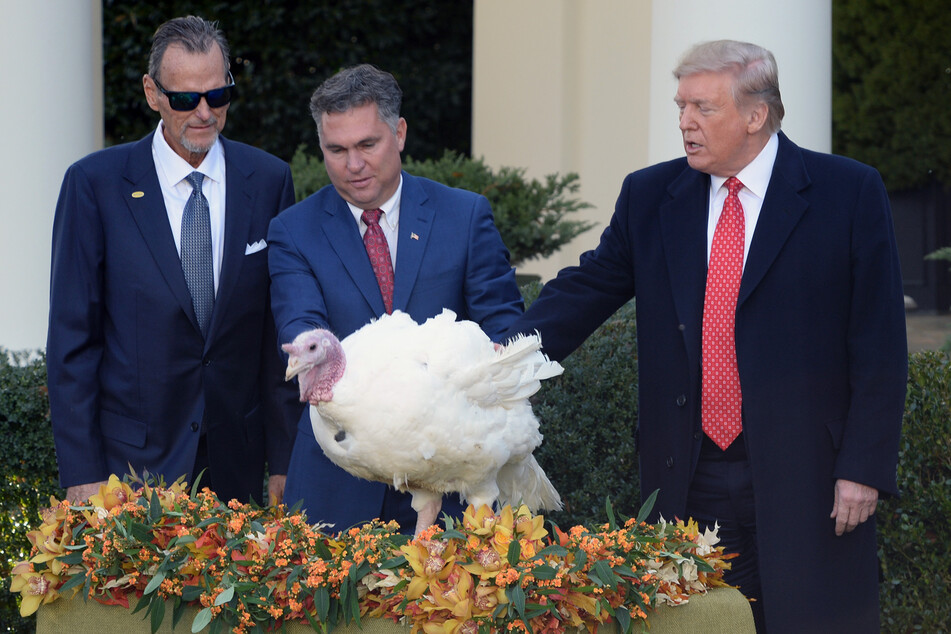 According to CNN, official Thanksgiving turkeys have been pardoned at the White House since 1947 and a White House official confirmed that the annual event will also take place in 2020. The turkeys are gifts from the poultry industry, and they don't end up as the centerpiece of a traditional thanksgiving meal. This year's turkeys were raised in Iowa.
The event is usually comical and each president has put their own spin on it. Barack Obama consistently used the annual event to unleash his own bad puns and dad jokes. In 2016, when Donald Trump was president-elect, Obama marked his final turkey pardon by quipping, "this is the last time I'm doing this, so we're not leaving any room for leftovers."
Donald Trump has also relished in the farcical event and seemed to especially enjoy interacting with the birds. Last year, he pardoned two turkeys named Bread and Butter. He called them "beauties" and when one gobbled during his speech he was amused and exclaimed, "Wow. That's a strong bird."
But it's the 2018 ceremony that is doing the rounds at the moment. Back then, Trump had to choose between candidates Peas and Carrots. He opted for the former, saying that Peas had won in a "fair and open election." Trump then said that Carrots had refused to concede and was demanding a recount, which wouldn't change the outcome – a not-so-subtle jab at his Democratic opponents.
Given his ongoing refusal to concede the 2020 election to President-elect Joe Biden and the repeated attacks on the vote count, many are now pointing out the pretty obvious irony.
This year's turkeys have been selected, but they haven't been named just yet. The National Turkey Federation's tweeted out a picture of them on Thursday. The birds were raised by Iowa farmer Ron Kardel and will make their way to Washington D.C., where they will stay at the Willard Hotel, a few blocks away from the White House.
Even though only one of these lucky birds will be officially pardoned, both birds will spend their retirement in Gobbler's Nest in Blacksburg, Virginia.

Cover photo: imago images / ZUMA Wire/ xChristyxBowex