Never too late: Woman discovers the joy of tattoos in her 50s
Leipzig, Germany – For the majority of her life, 55-year-old Kerstin Tristan despised tattoos. But that all changed when she got her first piece of ink at the age of 48.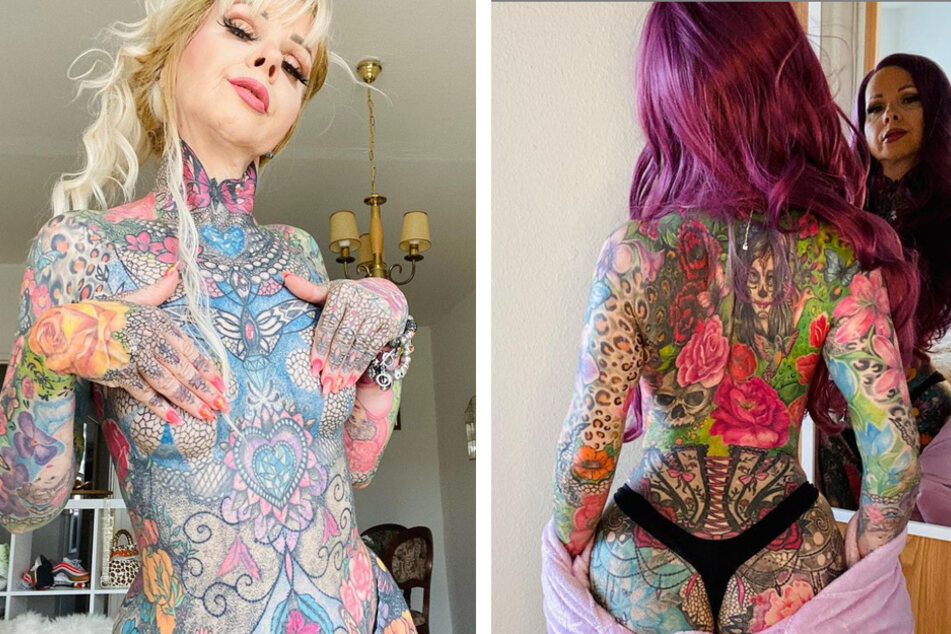 Over the last seven years, she's covered 90% of her body in ink, and invested roughly $40,000 to do so.

Her new-found love for tattoos developed slowly, but then suddenly exploded three years after that first taste. That's when she decided to fill nearly every inch of skin with ink.
"I simply couldn't stand my skin anymore," Tristan said in a video for Hooked On The Look.
The first tattoo Tristan got was of three pink lilies on her left arm. But now that she has so many, Tristan said she just views them as one big piece.
The decision to get her first tattoo stemmed from the desire to make a "real" change, and what better way to spice things up than with some colorful ink?
While there is some line work done in simple black, most of the tattoos that adorn Tristan's body are vibrant and colorful, and that's exactly what she was longing for.

"When I look at myself in the mirror, I see a beautiful meadow full of flowers that one has to love," Tristan said.
The next work Tristan is planning to get done will be at the top of her neck, around her jawline – one of the few remaining areas of her body that remain untouched.
Clad in colorful wigs that she swaps out on a rolling basis, Tristan is anything but a typical 55-year-old, and she's made it clear she prefers it that way.
"I have to like it and not the others. I have to feel happy," Tristan said.
Cover photo: Collage: Screenshot / Instagram / tattoo_butterfly_flower