Redditor takes "trad" tattoo qualm to AITA over artist's hidden message
A Redditor posed an interesting question on AITA Reddit regarding their recent tattoo experience where the artist secretly inked their own initials into the Reddit user's skin without their knowledge or consent. Thankfully, the internet seemingly has their back on this one.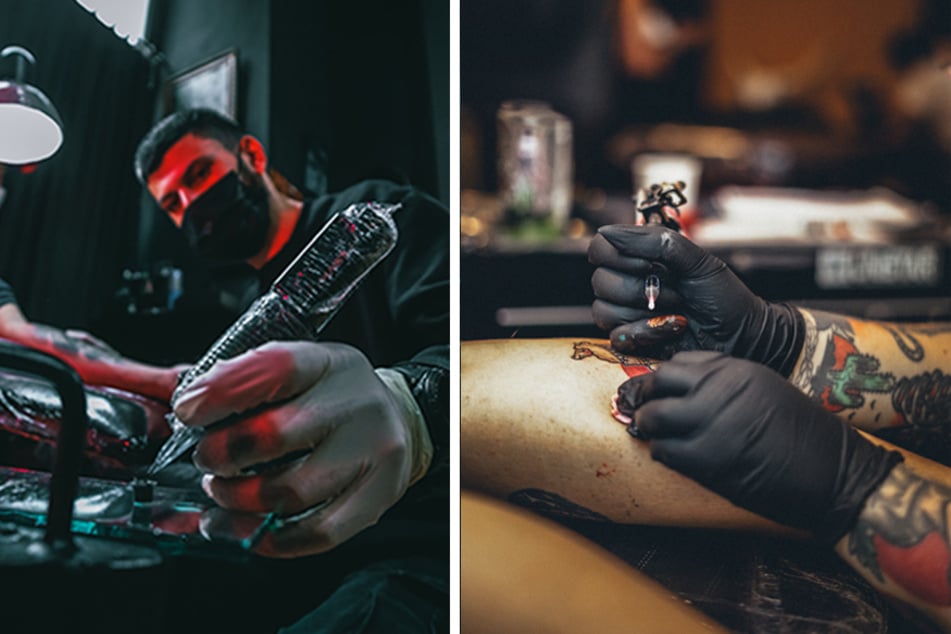 How would you react if you were stoked about your new tattoo until a family member pointed out a hidden message was embedded in the ink that you never noticed?
One Reddit user posted on the infamous AITA, or "am I the a**hole" thread where users post personal stories to ask other Redditors if their annoyances are valid, about a less-than-stellar experience they had with a tattoo artist.
Per the post, the Redditor wanted to honor her late grandfather with a tattoo her dad got after his passing. "It was important to me that the tattoo looked EXACTLY as it did in the photo," the Redditor wrote.
They went on to explain that after getting the tattoo, they thought it looked "awesome," and everything was fine and dandy until they showed their great-grandmother the tattoo, who made a shocking ink discovery.
"She's static, grabs my arm to look at and compliment it, then asks, 'Who's AJ?'" the Reddit user said.
Apparently, the tattoo artist inked their initials into the Redditor's highly personal and sentimental tattoo that's now tatted on their body forever without ever disclosing it.
Redditors sound off on one tattoo artist's risky business
When the Redditor confronted the artist, they apparently told them that "the style of art I got is called traditional and it's 'pretty trad' for all artists who do that style to do it."
Per the post, the owner of the shop later "made" the artist give the Redditor a refund, but the original poster (OP) was questioning whether they were in the wrong to ask for one regardless of the circumstance. However, it seems that other Redditors are on the OP's team.
One Reddit user commented, "NTA (not the a**hole) and I would even consider suing. They kind of branded you with their initials...," while another wrote, "I worked in tattoo for over a decade and I can tell you no one, I mean no one that's a professional artist would ever consider hiding anything, much less their own name or initials inside someone else's tattoo."
They continued to blast the artist: "It's not 'trad,' it's not normal, and it's not okay. I'm horrified some scratcher tried to pass this [off] as a thing. It's not a thing."
One thing's for sure: we definitely wouldn't be stoked to have someone else's initials tattooed on us without at least knowing about it first.
Cover photo: Collage: Unsplash/@akramhuseyn & @gearfilms