Woman gets lip tattoo, but the result makes her cry!
Sweden - She got the right tattoo, but unfortunately not in the desired place! A young woman wanted to decorate the inside of her lip, but the tattoo artist had another idea.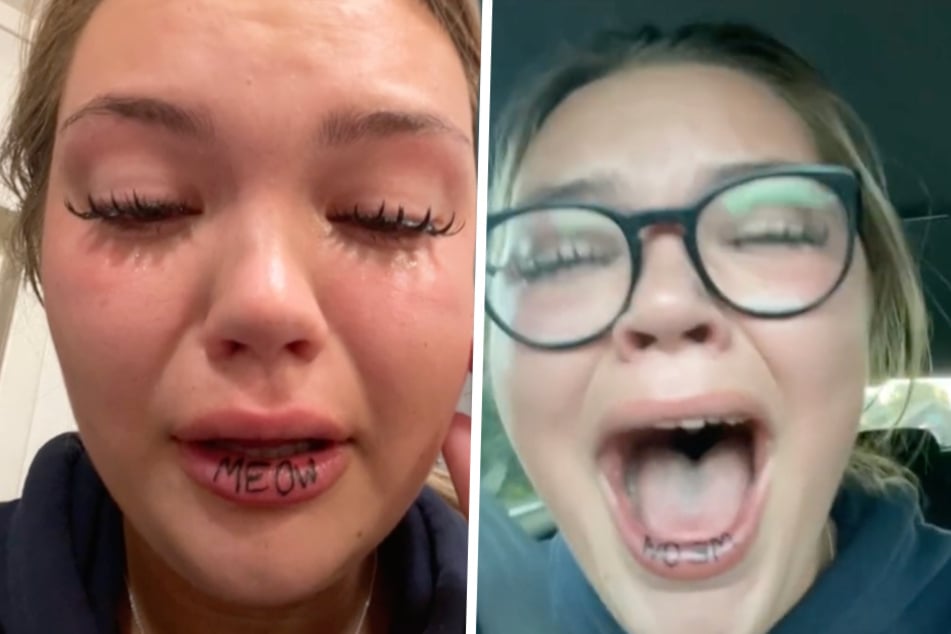 As tattoo lovers know, there are a few decisions to make before getting your first tattoo. In addition to selecting a design of choice, you also have to find a suitable place for the long-term body ink.
Wilma Hägglund got her inspiration from the internet before trudging to a studio to have the color pigments tattooed into her skin, but the visit went awry.
The young Swede shared the unsatisfactory result with the public on her TikTok page.
At the beginning of the short clip, which went viral and has amassed over 3.1 million views, Wilma illustrates her actual tattoo wish.
She wanted to get the words "MEOW" inked on the back of her lower lip, as a sample photo illustrates, to which she tearfully says, "I'm crying my eyes out right now because I'm so ugly. This is the tattoo I wanted."
A few seconds later, she reveals the design she ended up with, which was clearly visible on the front of her lip! "He tattooed my damn mouth in the wrong place," she wrote on the video snippet.
The out of place lip tattoo caused bewilderment on TikTok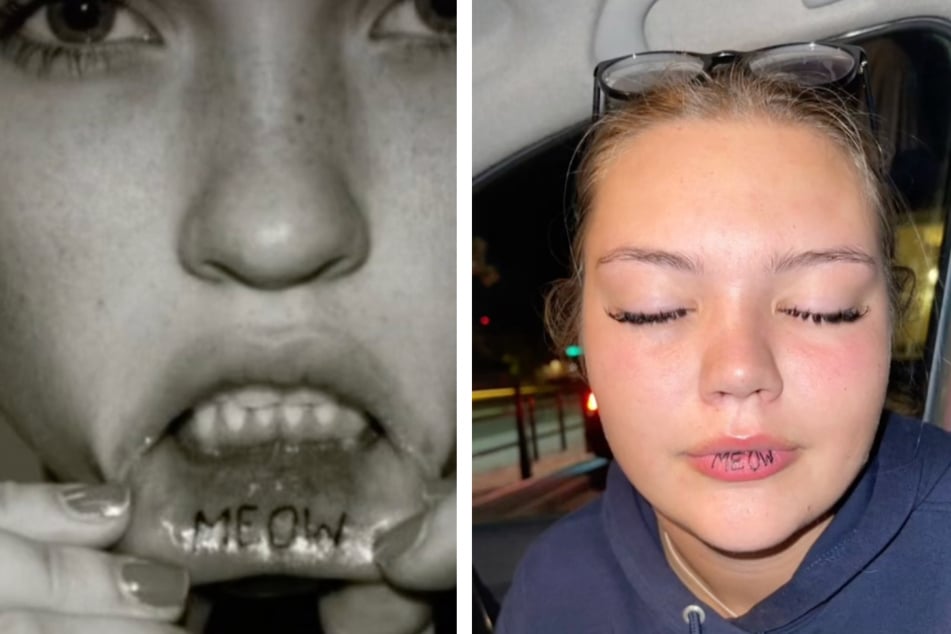 The glaring faux pas caused great astonishment among other TikTokers.
"How in the world could you not notice he was tattooing you on the outside of your lip?" one user asked, while another commented, "Were you passed out during it? How could you not feel the difference? Didn't you have to keep your lips open? Like, girl, like?"
Some further concluded that Wilma must have been drunk or that her instructions prior to the stabbing were not clear enough. In any case, when it came to clarifying the question of guilt, the stunned community was almost unanimous.
"I'm actually almost mad at you for not noticing or saying anything, that was your fault," one person declared.
Cover photo: Collage: Screenshot/TikTok/wilmah10