Donald Trump's call for protests over looming arrest brings weak turnout
New York, New York - Donald Trump called on his ride or die supporters to protest his looming arrest, but what the TAG24 team witnessed on what Twitter users dubbed #Arrestmas was rather underwhelming.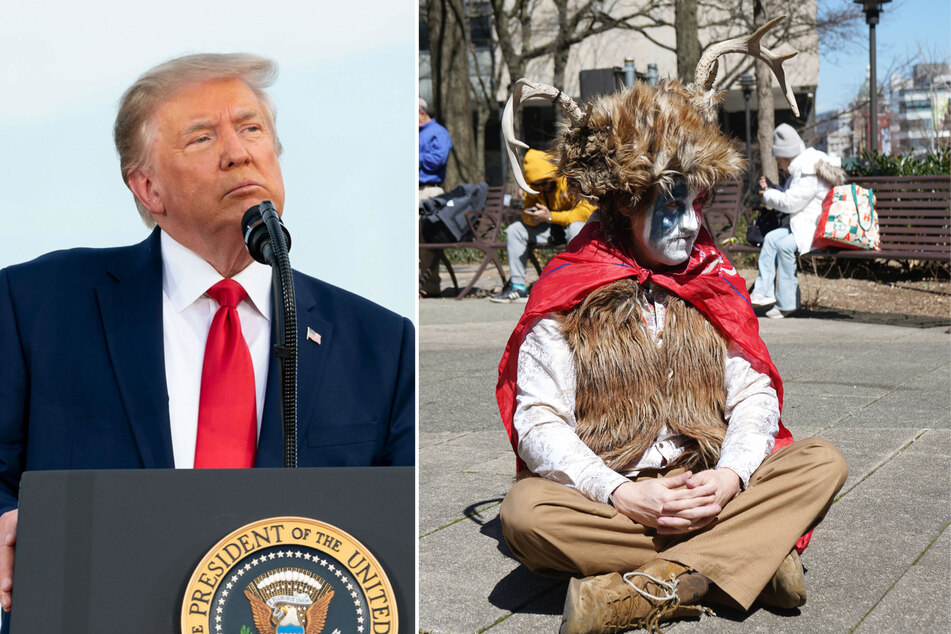 Trump made a claim on Truth Social over the weekend that he would be arrested on Tuesday, and called upon his once massive legion of supporters to protest and "take our nation back!"
Because of this, New York City took measures to prepare for the expected widespread protests.
However, things were fairly calm on Tuesday outside the courthouse where Trump would be expected to appear at if indicted, and the turnout was quite small.
Surprisingly, there were more anti-Trump protesters in attendance than supporters, and some were holding up signs that said things like "Trump dug his own grave," and "Loser."

Someone even placed a makeshift jail cell door to the center of a courtyard located just outside the courthouse.
Despite being few in numbers, Trump supporters that did show up made sure to leave a lasting impression.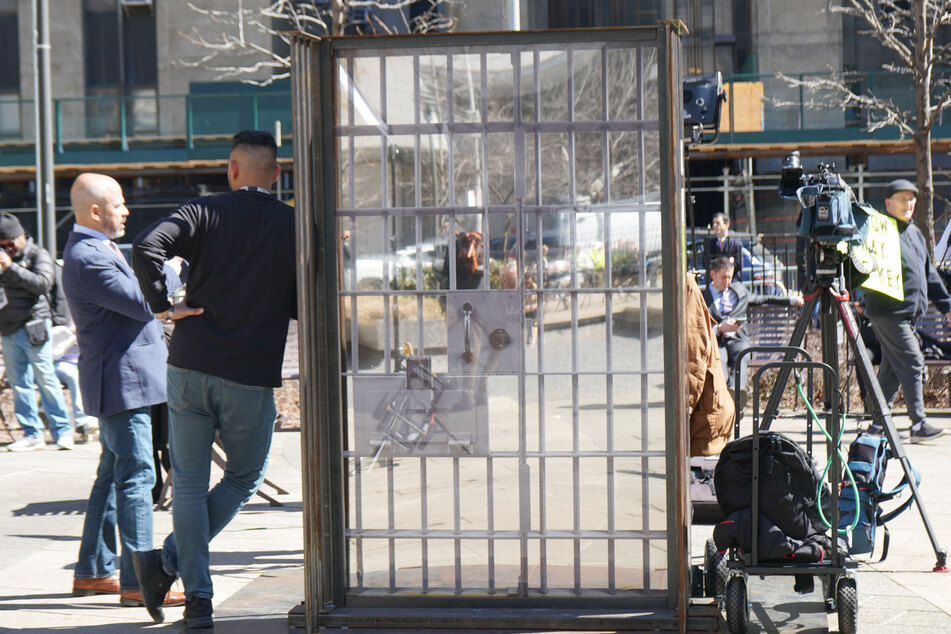 Donald Trump's supporters always leave an impression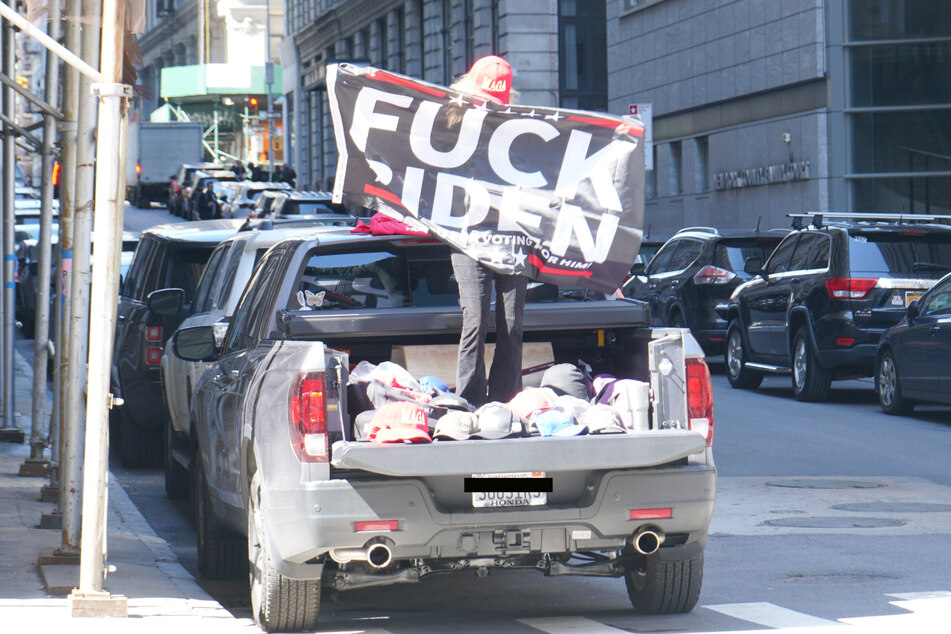 One dedicated Trump supporter showed up on a bicycle with antlers on his head, a painted face, and a Trump 2024 cape wrapped around his neck.
The bizarre character, reminiscent of the infamous QAnon Shaman Jake Angeli, sat on the ground and proceeded to poke fun at "woke" media members who tried to ask for his permission before snapping his photo.
Another avid Trump supporter was seen dancing in the bed of a pickup truck that had country music blasting from it while waving around a flag that read "F**k Biden."
At one point in the day, a bomb threat was called into the courthouse located at 60 Centre Street shortly before a hearing on New York Attorney General Letitia James' lawsuit against Trump was scheduled to begin.
There has been "no indication" so far that the bomb threat was related to the case.
It's difficult to pinpoint exactly why Tuesday's protest turnout was so underwhelming. However, several prominent Trump supporters warned others on social media not to participate for fear of arrest.
NYC is also thought to be one of the most liberal cities in the nation, but Trump supporters far and wide have been willing to travel in the past to have their voices heard.
Some of Trump's critics have argued that it is a sign that his once seemingly unstoppable base may be dwindling in the wake of the January 6 attack on the US Capitol.
Cover photo: Collage: IMAGO/Poolfoto/TAG24/Rey Harris