New York AG Letitia James hits Donald Trump and his family with a huge lawsuit!
New York, New York - In a bombshell press conference on Wednesday, New York Attorney General Letitia James announced that the state is suing former President Donald Trump for allegedly using fraudulent asset valuations.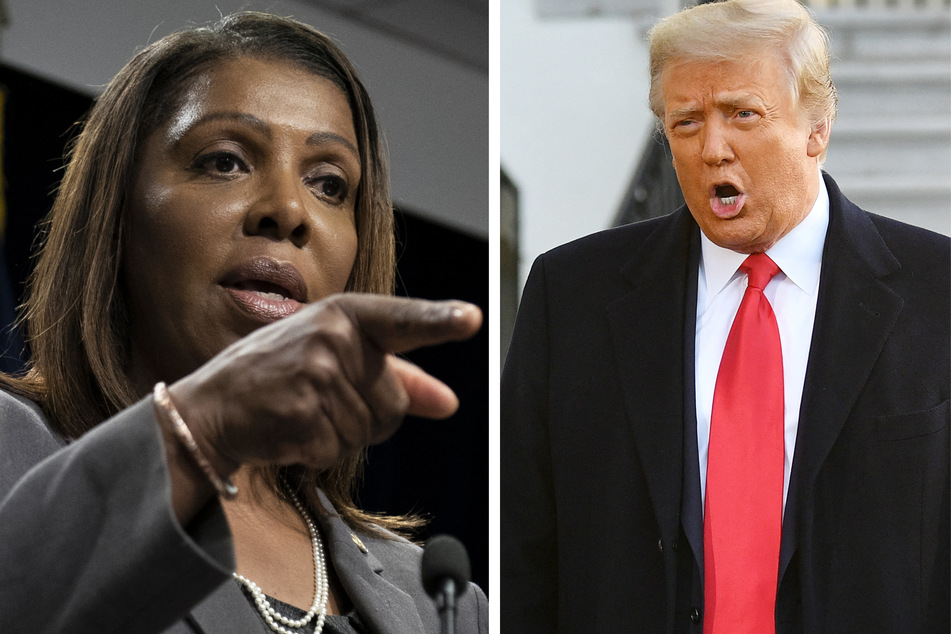 The suit, filed at the Manhattan Supreme Court, also lists three of Trump's children – Donald Jr., Eric, and Ivanka – and the Trump Organization itself as defendants.
"We found that Trump, his family, and the Trump Org used fraudulent and misleading asset valuations over 200 times in 10 years on his annual financial statements," James said in a tweet. "These statements were then used to obtain hundreds of millions of dollars in loans and insurance coverage."
She added: "In short, he lied to gain massive financial benefits for himself."
The state is reportedly seeking $250 million in damages, and also aims to bar Trump and members of his family from serving as officer of a company or conducting business in New York ever again.
Trump's attorney Alina Habba responded to the announcement, claiming Jame's is trying to push a political agenda and accused the AG's office of exceeding its "statutory authority."
"We are confident that our judicial system will not stand for this unchecked abuse of authority, and we look forward to defending our client against each and every one of the Attorney General's meritless claims," she said.
James, meanwhile, instated that Trump's actions are not victimless: "When the well-connected and powerful break the law to get more money than they are entitled to, it reduces resources available to working people, small businesses, and taxpayers."
Cover photo: Collage: Drew Angerer/GETTY IMAGES NORTH AMERICA/Getty Images via AFP & ALMOND NGAN / AFP