International Workers' Day: The most inspiring moments from May Day in NYC
New York, New York - New Yorkers kicked off International Workers' Day on Sunday with a rally at Washington Square Park starting at noon.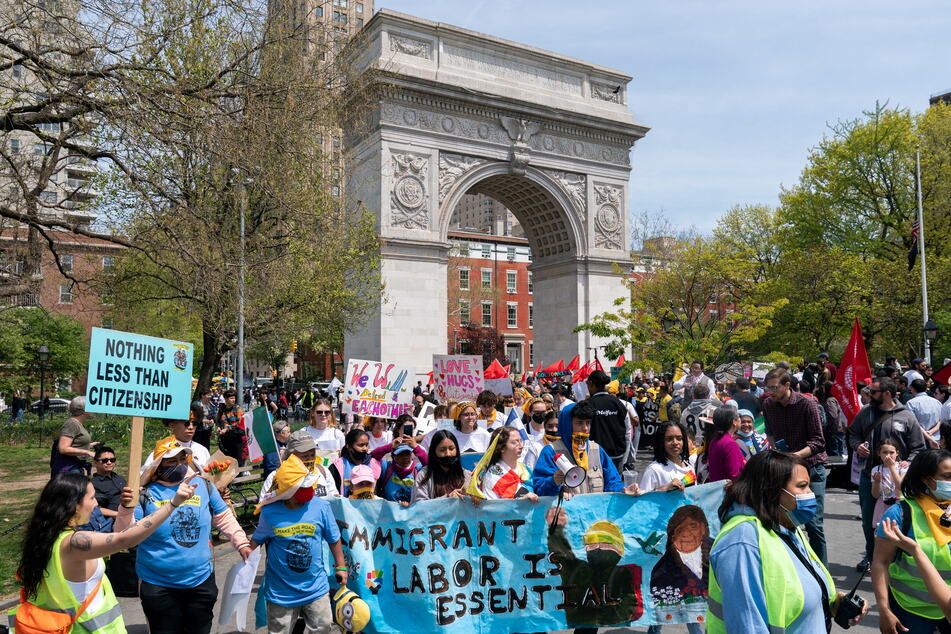 Also known as May Day or Labor Day, International Workers' Day is celebrated in over 80 countries around the world.

The day is an opportunity not only to commemorate past labor victories, but also to draw attention to ongoing struggles for workers' rights.
New Yorkers did just that on Sunday, as a broad coalition of workers and allies joined forces to demand greater workplace protections and a pathway to citizenship.
Here are the most inspiring moments from the events and what they mean for the US labor movement today.
Immigrant workers demand equal protections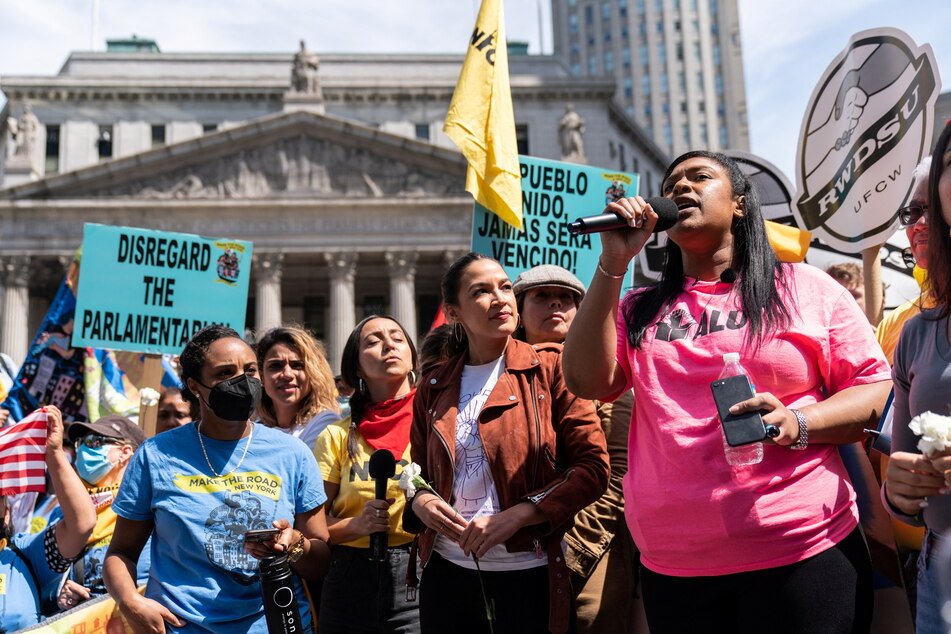 Immigrant workers and their allies spoke out at the May Day rally to demand equal protections.
Specifically, they called on Congress to pass a pathway to citizenship and on New York state lawmakers to extend key social programs that provided assistance to unemployed New Yorkers, regardless of immigration status.
"Undocumented people in this country pay more in taxes than Amazon, than Facebook, than Big Banks, and they deserve to be fully recognized members of our society," said New York Rep. Alexandria Ocasio-Cortez. "We are here to fight for our workers because our workers fight for us."
Apart from denying some New Yorkers basic rights, the lack of protections that come with citizenship can also have consequences for organizing efforts.
Angelika Maldonado of the Amazon Labor Union explained that her immigrant co-workers are often hesitant to speak out for change, out of fear that they might be punished or deported.
"There's no reason why people who work for Amazon, whether they're an immigrant or not, should be scared to get better benefits and a better place to work at. We should have a union!" she insisted.
Union election ballots for the LDJ5 warehouse on Staten Island will be counted on Monday. If successful, they will become the second Amazon facility in the US to unionize.
Fired Starbucks workers take the stage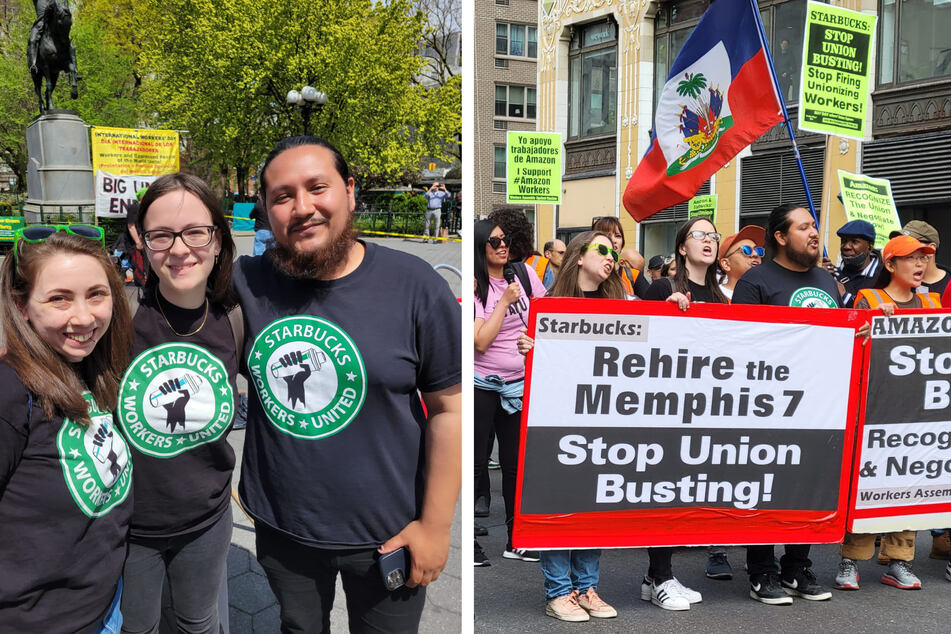 Starbucks Workers United members and allies also joined the rally.
Included were several of the Memphis Seven, a group of baristas who were fired in February after speaking with reporters inside their store after closing.
The National Labor Relations Board has accused Starbucks of illegally firing the workers over their union organizing efforts.
"My message is that we all need to recognize our own power," said Beto Sanchez, the fourth of the Memphis Seven, at the May Day rally.
"I am worth a lot as a worker. No matter how much they retaliate, we are telling billionaires everywhere that you have no idea what we're capable of."
Starbucks Workers United has already won more than 40 unionized stores in 17 states.
With more ballot counts scheduled over the coming days, their movement appears unstoppable.
This May Day, workers in New York and across the country proved that the US labor movement is alive and well – and that they aren't backing down in the fight for justice for all.
Cover photo: REUTERS