"We want freedom": NYC immigrant workers demand pathway to citizenship on Tax Day
New York, New York - Immigrant workers and allies gathered outside the Internal Revenue Service (IRS) office in New York City on Tax Day to demand immigration reform and a pathway to citizenship.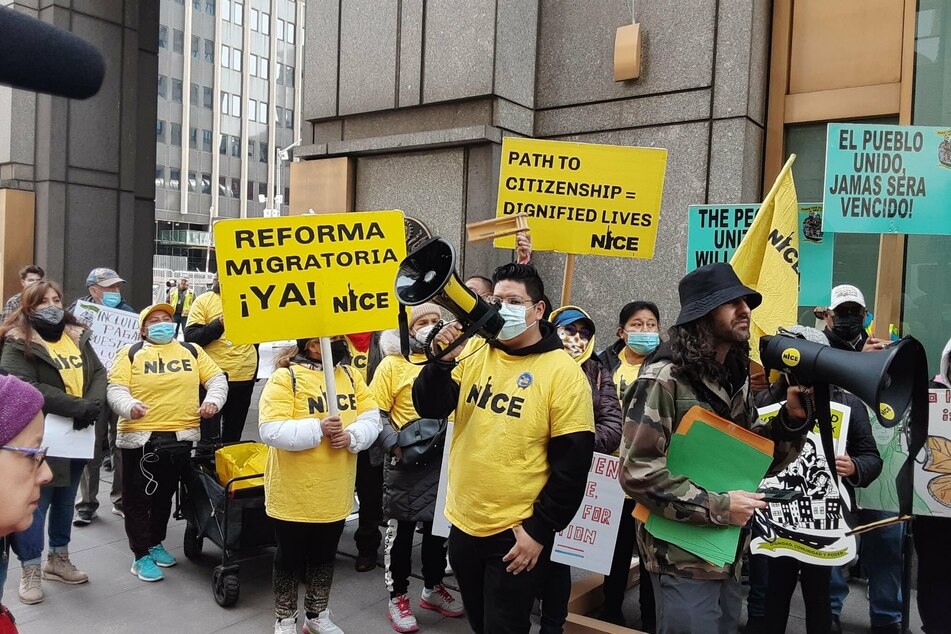 Though immigrant and undocumented workers contribute tens of billions in US taxes each year, they are often barred from benefits extended through programs funded through taxpayer money due to their immigration status.
Congress and the Biden administration have so far not delivered a pathway to citizenship for many immigrants around the US.
What's more, New York Governor Kathy Hochul and the State Senate and Assembly have also failed to include an extension of the Excluded Workers Fund in their recently released budgets.
The fund provided $2 billion to over 128,000 New Yorkers during the pandemic who did not qualify for other unemployment assistance, in many cases due to their immigration status. But many were left in a tough spot when that funding ran out.
As their lives hang in the balance, immigrant workers and activists in New York City are saying enough is enough.
They gathered in a rally on Monday with tax filings in hand to show that they deserve to be included all year round – not just when it's time to pay up.
Immigrant workers speak out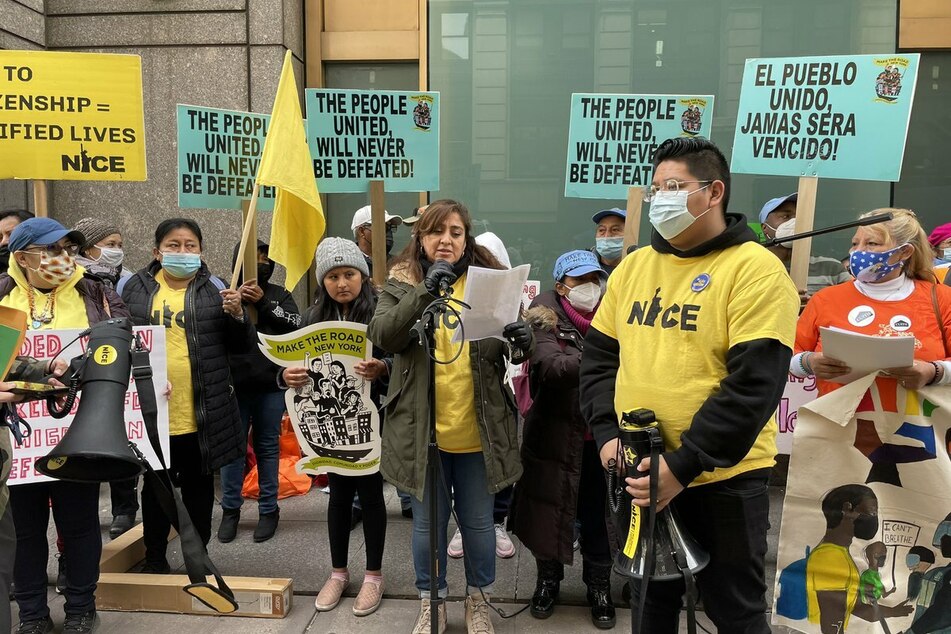 Workers joined forces, holding signs and chanting, "We pay taxes, and we are excluded!"
"Today we are outside the IRS office with our tax papers in hand to demand that this government recognize the value of our work and to finally pass immigration reform because we deserve it," Dolores, an activist with Make the Road New York, said during the protest.
"We have worked hard to keep this state and this country running. We have risked our lives, the safety and security of our families, and we have faced barriers to accessing health insurance and governmental economic assistance programs," she continued.
Dolores said she has paid her taxes every year for the last 20 years since she immigrated from Mexico.
"Despite being undocumented, our community has contributed billions of dollars to the economy of this country," she added.
Joanne, a leader at New Immigrant Community Empowerment (NICE), called on governments to stop making false promises while failing to deliver on immigration reform. "We want freedom. We don't want to keep living in a cage," she exclaimed.
"We work to pay and to provide for our families," another immigrant worker named Elsa said. "All of us pay our taxes, and that's why we are here, so that our voices will be heard."
Cover photo: Screenshot/Twitter/NICE4Workers