Mayor Eric Adams crashes at emergency migrant shelter as NYC freezes
New York, New York - As Gotham froze over, Mayor Eric Adams set out to shut down critics of NYC's new emergency migrant shelter as he threw an impromptu slumber party.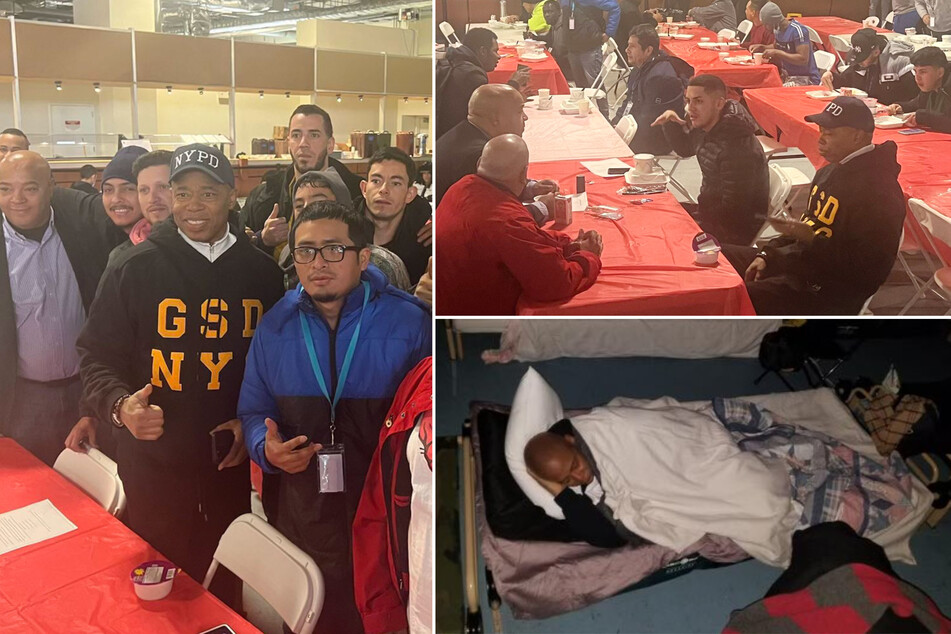 Adams joined hundreds of migrants at the shelter in Brooklyn over the weekend as temperatures across the city dipped below zero, according to a statement from the mayor's office.
"I would never ask anyone to do something I wouldn't be willing to do myself," Adams said in the statement. "So last night, on the coldest night of the year ... I wanted to show the asylum seekers staying at the Brooklyn Cruise Terminal the warmth of New York City."
Adams was joined by State Assemblymember Eddie Gibbs and "Homeless Hero" advocate Shams DaBaron. His mission was to see firsthand what it was like to stay at the shelter.
The NY Post reported that the team arrived around 11 PM on Friday, staying overnight on a cot of his own just like everyone else. He woke up, and ate breakfast with them before leaving around 9 AM.
In a video posted to his Twitter, Adams is seen on a couch playing video games with one migrant, as another tells the mayor "thank you for everything!"
"We're gonna stay the night with our brothers here," Adams says in the clip. "Just to let them know that we're all in this together. This is how you get through things."
New York City is in a State of Emergency due to migrant crisis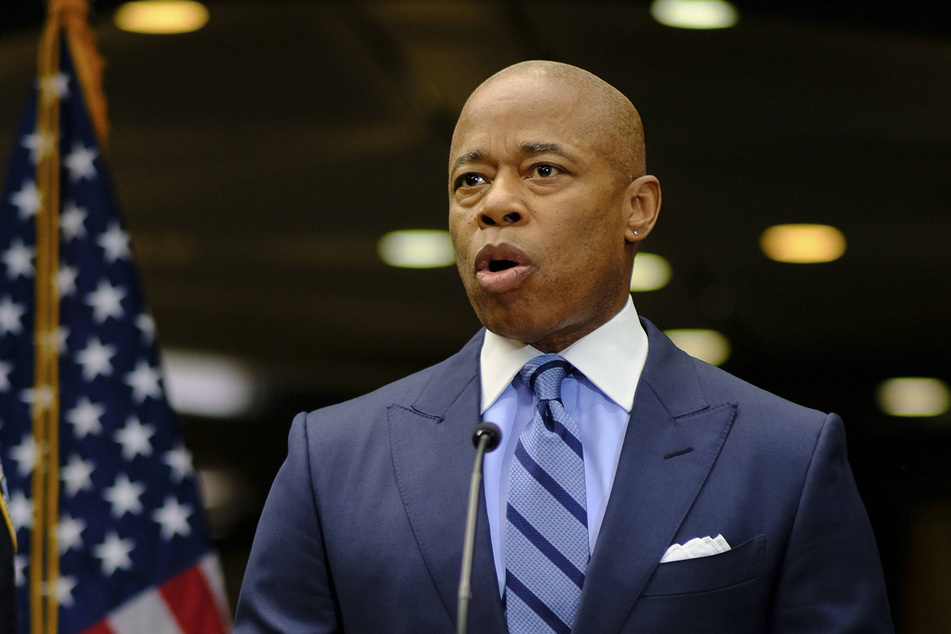 Over the last year, Texas Governor Greg Abbott has sent buses filled with migrants to cities around the nation, including NYC.
The strange form of protest has been Abbott's attempt to highlight his state's migrant crisis and demand that President Joe Biden addresses the situation.
The move created a crisis in NYC, with Mayor Adams declaring a State of Emergency last October.
In January, Joe Biden responded to Abbott's and numerous Republicans' cries and announced new measures to help curb illegal border crossings. He followed up the announcement by taking a trip to El Paso to see the state's issues firsthand.
Instead of remaining bitter with Abbott, Mayor Adams also visited Texas shortly after Biden and has since advocated alongside Republicans for the US government to handle the situation at the Mexico border better.
NYC has been forced to quickly provide assistance and accommodations for roughly 44,000 migrants who were sent to the city. Some of the facilities and programs have been criticized, but Adams has vowed to do what he can to not turn his back on them.
In his statement, Mayor Adams said the Brooklyn shelter is "providing the same services to asylum seekers as every other humanitarian relief center in the city," adding that it gives "new meaning to the words 'love thy neighbor.'"
Cover photo: Collage: Screenshots / Twitter / @NYCMayor