Ajike Owens: White woman who fatally shot Black neighbor won't face murder charges
Ocala, Florida - A white woman in Florida who fatally shot her Black neighbor will not face murder charges, the state attorney has announced.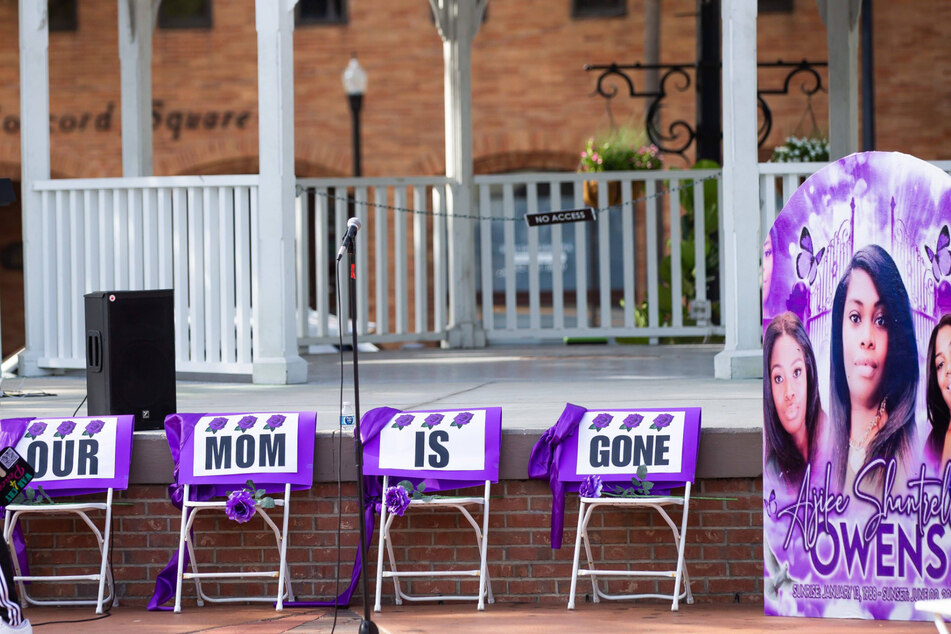 Susan Lorincz, a 58-year-old white resident of Ocala, was arrested on June 6 for shooting and killing her neighbor Ajike "AJ" Owens four days prior.
Owens, a Black woman and mother of four, had knocked on Lorincz's door after her children said Lorincz yelled, threw a roller skate, and swung an umbrella at them.
Lorincz fired at Owens from behind her front door, killing her as her 10-year-old daughter reportedly stood behind her.
The shooting sparked national outcry and demands for accountability, but Lorincz is only being charged with manslaughter and assault, not murder.
"In order to prove the crime of second degree murder, the State must prove beyond and to the exclusion of every reasonable doubt, the existence of a depraved mind toward the victim at the time of the killing," State Attorney William Gladson wrote in a press release.
"As deplorable as the defendant's actions were in this case, there is insufficient evidence to prove this specific and required element of second degree murder."
If found guilty, Lorincz faces up to 30 years behind bars.
Cover photo: IMAGO / USA TODAY Network