BLM protesters rally in Akron after police release video of Jayland Walker's killing
Akron, Ohio - Protests erupted after Akron police released body cam footage for the first time on Sunday of the killing of Jayland Walker, a 25-year-old Black man shot at least 60 times by local officers.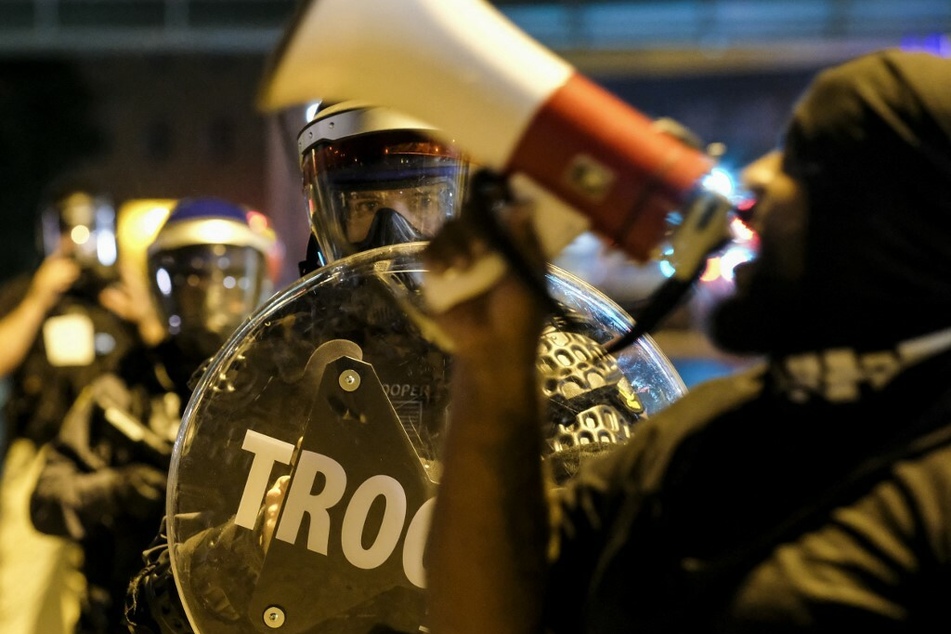 Protesters gathered outside the Akron Justice Center on Sunday evening to demand police accountability for the fatal shooting of Jayland Walker following publication of body cam footage earlier that day.
Walker was fatally shot on June 27 after being pulled over for traffic and equipment violations. Police claimed that a gun had been fired from Walker's car while they were chasing him.
Akron Police Chief Stephen Mylett said at a Sunday news conference that the encounter "went from being a routine traffic stop, to now a public safety issue. And then the pursuit continued."
Walker stopped his car and attempted to run away. Mylett said law enforcement officers pulled the trigger when Walker appeared to turn toward them and assume a "firing position."
After the shooting, Walker was found to be unarmed. Police said there was a gun and a wedding ring inside the car he had vacated before he was shot.
The medical examiner reported that the 25-year-old had been shot more than 60 times. The case is now under investigation by the Ohio Bureau of Criminal Investigation.
Police crack down on Justice for Jayland protests
Akron residents flooded the streets on Sunday after the graphic video was released, chanting "F*** the police," "Black Lives Matter," and "Justice for Jayland."
"We have developed an operations plan to manage and to provide safe space in this city for people to protest," Mylett had said at the press conference. "And in case that it turns to a situation where it's no longer peaceful, we have an operations plan in place for that as well, and I'm not going to discuss any of the details about that."
Videos posted to social media show police dressed in riot gear and firing tear gas at protesters.
Cover photo: Matthew Hatcher / AFP