Donald Trump vs. Joe Biden: two candidates, two radically different visions
Kenosha, Wisconsin/Latrobe, Pennsylvania - Two months before the election, the race for the White House is entering its critical phase. President Donald Trump and his challenger Joe Biden offer their voters a stark contrast on the coronavirus crisis, in their tone, and with their overall agenda.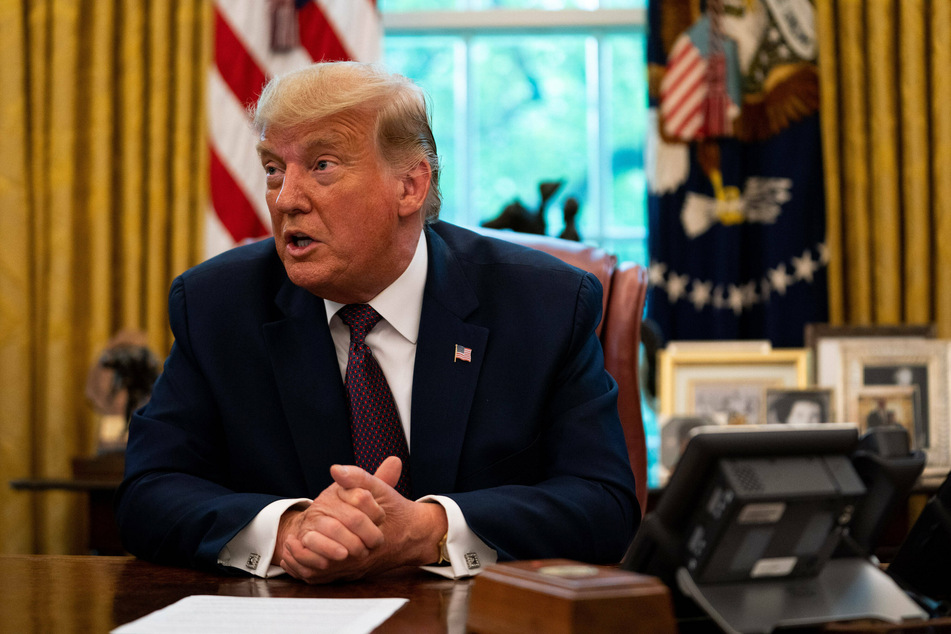 While Biden (77) is projecting a statesmanlike image and concern for institutional racism in the US, Trump (74) is pushing a law-and-order message. Biden makes a point of wearing a mask in public, Trump has rarely been seen with one on. Instead, the president likes to claim the pandemic is almost over.
Two months before the US elections on November 3, the Democratic presidential candidate and the Republican incumbent couldn't be drawing a sharper contrast with their messaging and personality.
On Thursday, Biden visited Kenosha. After a white officer recently shot a Black man, the city in Wisconsin has become the site of violent protests. Abiding by coronavirus rules, the former vice president spoke in a church in front of a small audience. He claimed he would confront America's "original sin": slavery and its aftermath.
On the same day, Trump appeared in front of hundreds of supporters packed closely together into a regional airport in Latrobe, Pennsylvania.
He promised four more years of his "America first" agenda and attacked his opponent Biden amid loud cheers.
Kenosha is at center of attention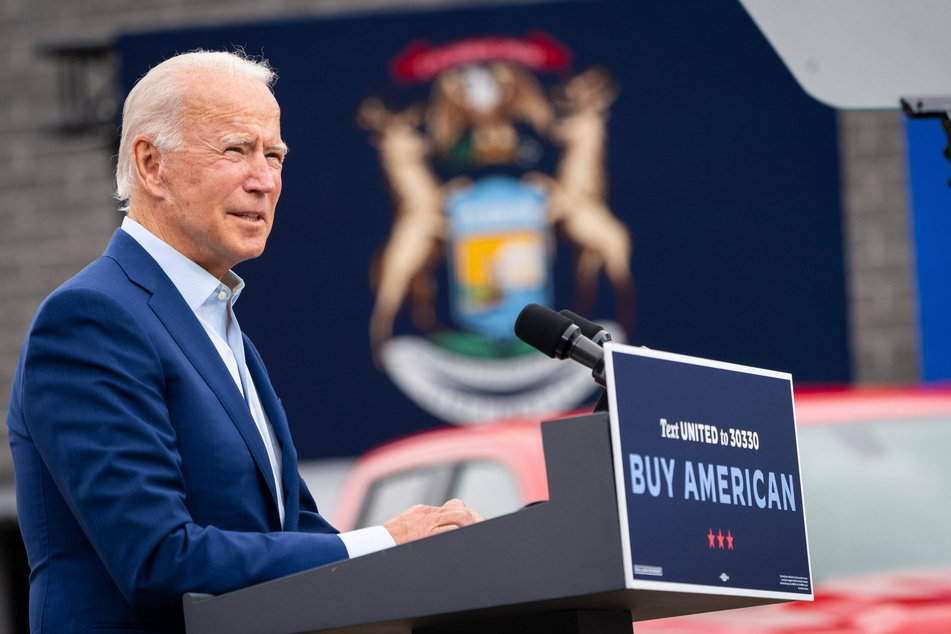 From the outset, Biden's trip to Kenosha was designed to set up a clear contrast to Trump; the latter had just visited the city the previous Tuesday. Biden talked of a city in desperate need of healing, while Trump promoted a message of law and order after the end of the riots.
The president did not mention the seriously injured African-American Jacob Blake, who was shot in the back seven times by a Kenosha police officer. Biden and his wife Jill, meanwhile, spent an hour and a half talking to Blake's family.
Biden spoke to Blake on the phone. He called the 29-year-old brave and revealed what Blake had said: "He talked about how nothing was going to defeat him, how whether he walked again or not, he was not going to give up."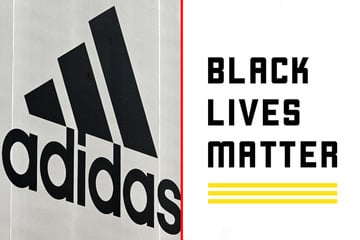 Blake is paralyzed from the waist down after the shots severely injured his spine.
Trump's visit revolved around the city's damage as a result of the riots. He emphasized the security forces' efforts to restore "law and order." The president mainly talked to police officers and business owners. There was no mention of what had triggered the protests.
In a church in Kenosha, Biden gathered with local activists and public officials to speak about racial injustice in the country. Black Lives Matter activist Porsche Bennett said she had been given a prepared list of demands by her organization, but she would go off-script. "The truth is, we are heavily angry," the 31-year-old said, denouncing everyday discrimination. "We want the same treatment. We are not asking, put us above anybody. For so many decades, we have been shown we don't matter."
Coronavirus: Trump thinks masks are a sign of weakness
Biden admitted that, as a white man, he had never experienced first-hand racism. "I can't understand what it's like to walk out the door or send my son or daughter out the door – and worry about just because they are black, they may not come back," Biden said. "I cannot really – I can intellectually understand it, but I cannot feel it."
Biden promised to fight against racism and for equality to the end.
Protests following the death of George Floyd in May have sparked a long overdue debate over about systemic racism in the country. "We're finally now getting to the point where we're going to be addressing the original sin of this country, 400 years old … slavery and all the vestiges of it," he said.
Biden talked slowly and carefully. Occasionally, his breathing was audible because he kept his mask on the whole time.
While Trump has publicly condemned Floyd's death, he insists instances of police brutality are just isolated incidents and continuously denies the existence of structural racism in America. He condemned riots on the fringes of the protests as domestic terrorism. "Biden's plan is to appease the domestic terrorists," Trump said at his rally in Latrobe, "and my plan is to arrest them and prosecute them." His remarks resonated with his cheering supporters.
In Pennsylvania, Trump proved that he can still energize his base. Thousands of supporters were turned away from the airport after the event reached its capacity. The organizers had expected significantly fewer participants. Attendees were officially required to wear masks, but many reportedly didn't comply. The coronavirus continues to spread across the US and has claimed the lives of almost 190,000 Americans.
Despite the ongoing pandemic, Trump mocked Biden for wearing a mask in public. "Did you ever see a man that likes a mask as much as him?" Trump asked, amid much laughter from his supporters. He said Biden's habit of letting his mask hang from one ear is meant to give his opponent a feeling of security. "If I were a psychiatrist, right, you know I'd say, 'This guy's got some big issues,'" Trump added.
Cover photo: imago images / Future Image