Juneteenth: Calls for reparations reverberate at Houston art show
Houston, Texas - Calls for a national reparations study commission have ramped up ahead of the second federally recognized Juneteenth, and Houston, Texas, is no exception.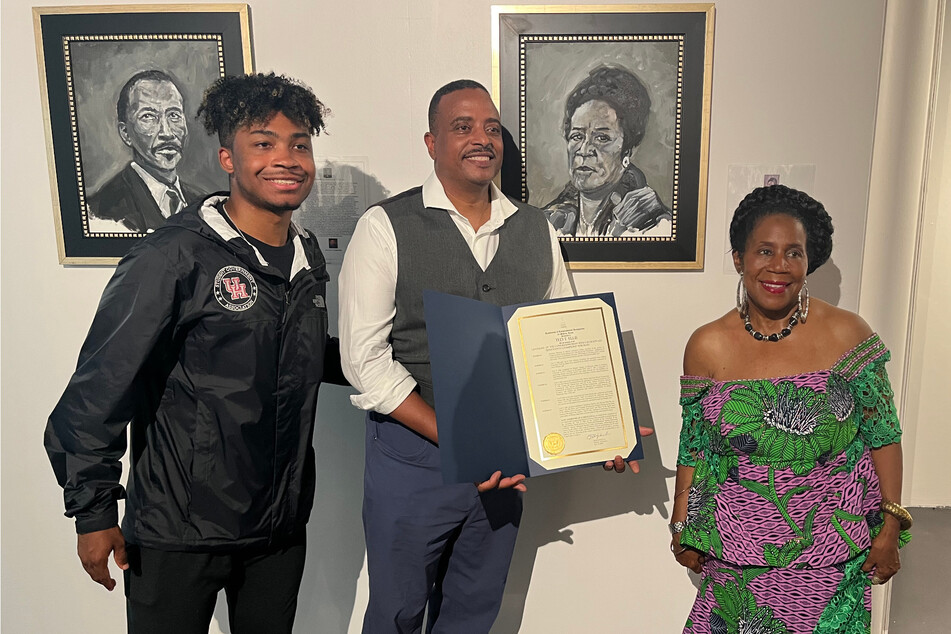 The Houston Museum of African American Culture (HMAAC) was one of many institutions around the city with special events marking the day in 1865 when Black people in Galveston, Texas, learned about the official end of slavery – two years after the Emancipation Proclamation took effect.

The museum's Juneteenth Champions exhibition featured 30 portraits of 30 figures who have played a role in the holiday's history – one person for each day of June. The paintings were done by renowned African-American artist Ted Ellis, and the historical research by his son, Tanner Ellis.
Congresswoman Sheila Jackson Lee, who represents Texas' 18th district, appeared at Saturday's reception. Known as the "Godmother of Juneteenth," she introduced the bill that made the occasion a national holiday – so it was more than fitting that she had her own portrait featured in the gallery.
Jackson Lee said she fought for the Juneteenth holiday as a way to encourage people to discuss and learn about the history of enslavement and racial discrimination in the US, and not allow that history to be covered up.
"In that period [of enslavement], there were people who were born, lived, worked, and died and never saw anything else," the congresswoman said.
"Slavery is one of the original sins. Slavery still exists in the world. We should be joining those who want to make sure that there is no one enslaved ever again."
Juneteenth as a springboard for action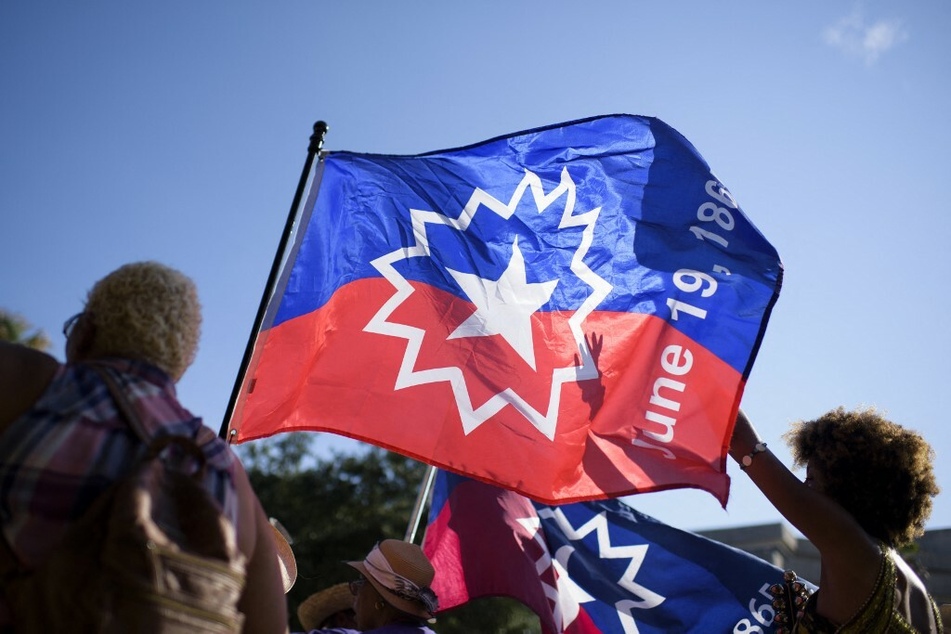 Though Juneteenth is a day of celebration, the congresswoman pointed out it is also a day of action.
True freedom has not yet been achieved because there is still work to be done to reach equity and justice.
"If you're white, you're not free. If you're Black, you're not free. If you're not unshackled by all we can't talk about with each other, you're not free," Jackson Lee explained. "America is only free when freedom belongs to everybody and we are past these enormous disparities."
"Freedom is when we can be honest, and it's also when we can pass HR 40 and not make light of it," she added, referencing the Commission to Study and Develop Reparation Proposals for African-Americans Act, of which she is primary sponsor.
Activists are pushing the Biden administration to enact the commission by executive order by Juneteenth. They say the US can no longer wait to address its history of racial violence and exploitation.
Jackson Lee called on Houstonians to enjoy the Juneteenth holiday, but also to use it as a springboard for further action.
Art as a tool for advocacy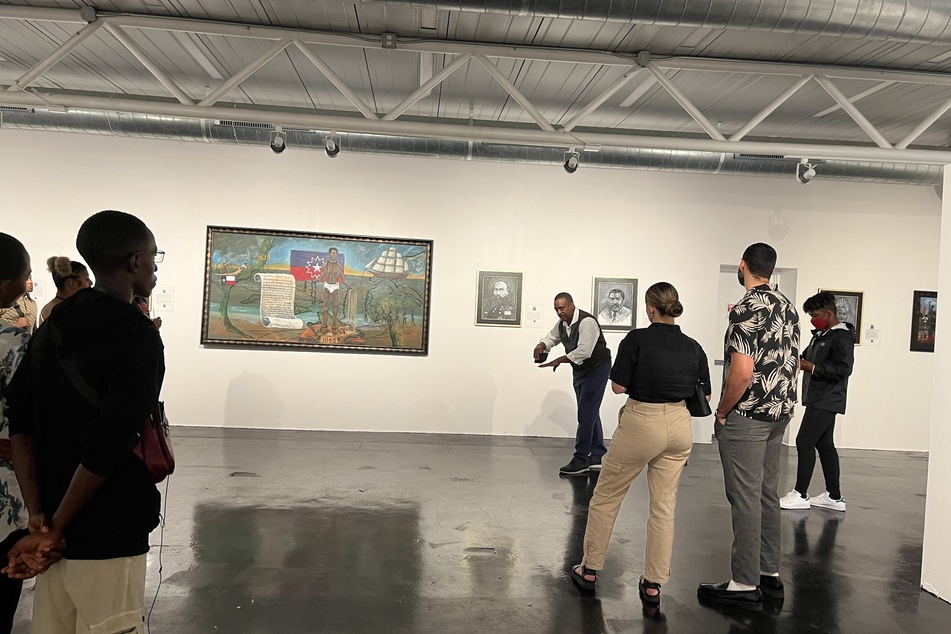 Ted Ellis, the artist behind the exhibition, also sees his Juneteenth Champions collection as a tool for advocacy.
"Each one of these portraits of these individuals has a story of fighting against injustice, fighting for equity, fighting for truth, fighting for freedom," he told TAG24 NEWS.
"Museums exist so that we can learn, we can improve our human worth – our human value – and become better human beings. That's why I paint."
When it comes to the fight for HR 40, Ellis calls Juneteenth "ground zero" and his own work a "vital resource" for pushing the movement forward.
"When you are talking about the manifestation of HR 40 and you're talking about freedom, equality, and reparations, these are the voices past or present who speak to that," he said of his portraits.
"By having this kind of tangibility to showcase that, a product that can go anyplace and advocate and get people involved, you end up being extremely efficient in getting that goal met."
The Juneteenth Champions exhibition will be on display at HMAAC through the end of June.
Cover photo: TAG24 / Kaitlyn Kennedy