Oklahoma state official Ryan Walters says 1921 Tulsa Race Massacre wasn't about race
Norman, Oklahoma - Oklahoma Superintendent of Public Instruction Ryan Walters has come under fire for appearing to suggest the 1921 Tulsa Race Massacre was not about race.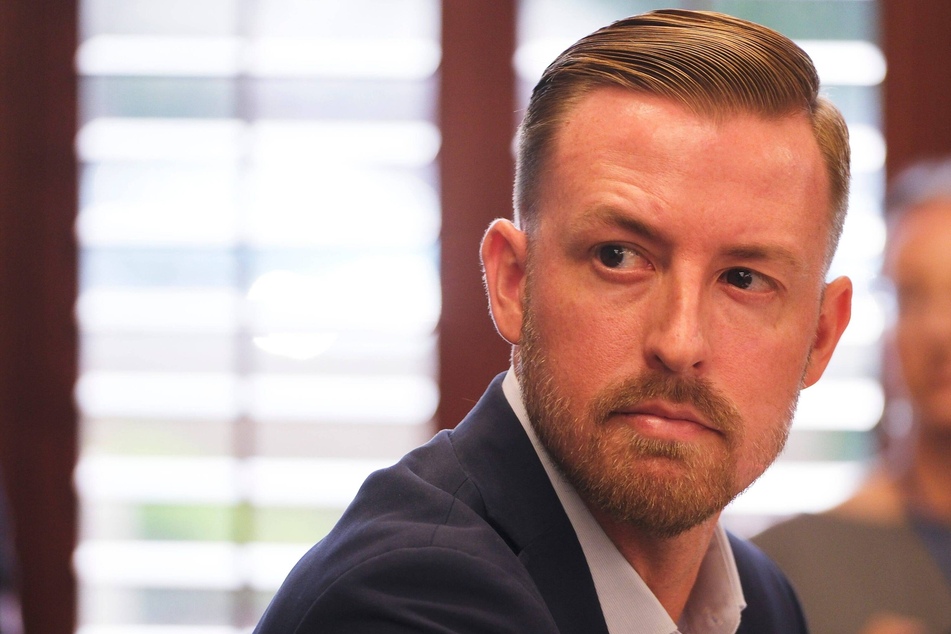 Videos shared on social media show Oklahomans booing as Walters arrives to speak at the Norman Central Library, at the invitation of the Cleveland County Republican Party, Fox 25 reported.
The far-right state official, who served as Oklahoma's secretary of education from September 2020 to April 2023 before taking up the superintendent role, has a reputation for trying to limit discussion of race and gender in classrooms and promoting what he calls "parental rights" in education.
The attendees of Thursday's event didn't shy away from asking Walters tough questions, including why he was speaking at a library when he supports banning books.
Another audience member asked how the Tulsa Race Massacre does not fall under Walters' definition of "critical race theory" – an academic term Republicans have co-opted to push back against Black history and representation in public school education.
"To say it was inherent because of their skin, that is where I say that is critical race theory," Walters responded. "You're saying race defines a person – I reject that."
"Let's not tie it to the skin color and say that the skin color determined that," he added, sparking widespread backlash.
1921 Tulsa Race Massacre among the worst acts of racial violence in US history
Known as one of the worst incidents of racial violence in US history, the Tulsa Race Massacre saw a white mob brutally attack and murder hundreds of Black residents in the thriving Greenwood District, known as Black Wall Street.
Over two days, from May 31-June 1, 1921, white Oklahomans shot Black residents, burned down hundreds of buildings and homes, and dropped firebombs on the Greenwood community from World War I-issue planes. Law enforcement officers deputized white civilians to take part in the killing spree. In the aftermath of the terrorist attack, culpable people and institutions attempted to hide the evidence by destroying police records and burying bodies in unmarked mass graves.
The last three living survivors of the attack – Viola Ford Fletcher (109), Lessie Benningfield Randle (108), and Hughes Van Ellis (102) – are currently embroiled in a legal battle with the City of Tulsa and other defendants seeking reparations for the horrors they endured in 1921 and the years since.
Fletcher describes her harrowing escape and government efforts to cover up the massacre in her upcoming memoir, Don't Let Them Bury My Story, which is expected to become publicly available in August.
Justice For Greenwood, the non-profit organization leading the reparations push, has accused officials of trying to stall the case in hopes that the survivors will pass away.
Cover photo: IMAGO / USA TODAY Network