Viola Fletcher, Tulsa Race Massacre survivor, turns 109 as fight for reparations continues
Tulsa, Oklahoma - Viola Fletcher, one of the last three known living survivors of the 1921 Tulsa Race Massacre, turns 109 on Wednesday as the fight for reparations continues.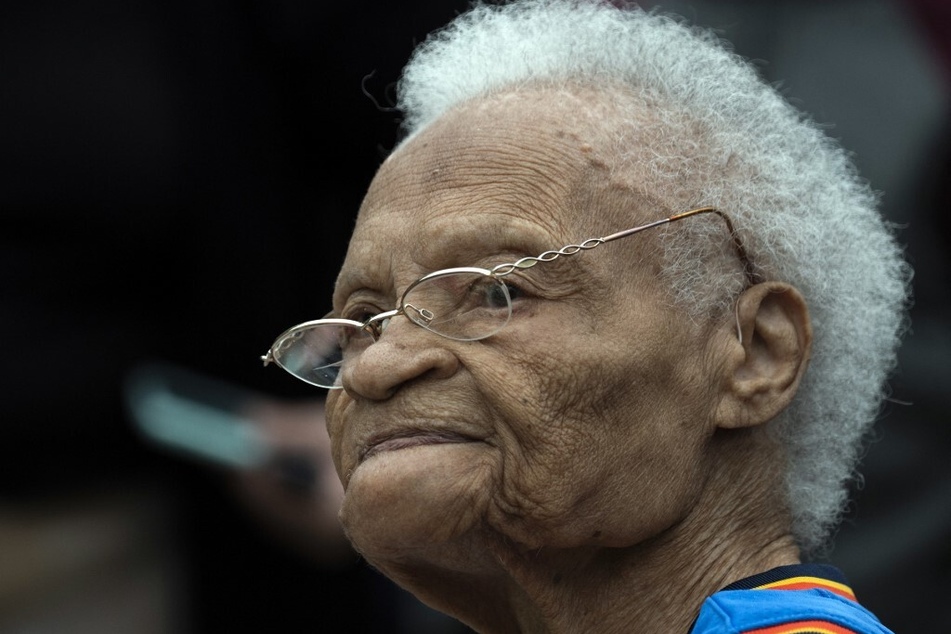 Viola Fletcher was just seven years old when a white mob tore through her neighborhood, murdering hundreds of Black Americans and destroying more than 1,000 buildings and homes in the infamous 1921 Tulsa Race Massacre.
Fletcher, her mother, and her three siblings managed to survive by hiding under a pile of clothes in their home, an account she shares in her upcoming memoir Don't Let Them Bury My Story.
Tulsa's Greenwood District, known as Black Wall Street, was damaged beyond recognition. Fletcher and her family were forced to flee the place they called home, having lost everything.
Meanwhile, the City of Tulsa began trying to cover up the incident by destroying police records and burying victims in unmarked graves.
In the 102 years since the terrorist attack, Fletcher went on to become a domestic worker, to raise a family, and, recently, to gain Ghanaian dual citizenship, but she never forgot the horrors she experienced as a child.
Together with her brother, Hughes Van Ellis (102), and fellow survivor Lessie Benningfield Randle (108), Fletcher continues to fight for reparations for the abuses she and her community suffered at the hands of white supremacists in 1921 and in the years since.
Viola Fletcher's ongoing fight for reparations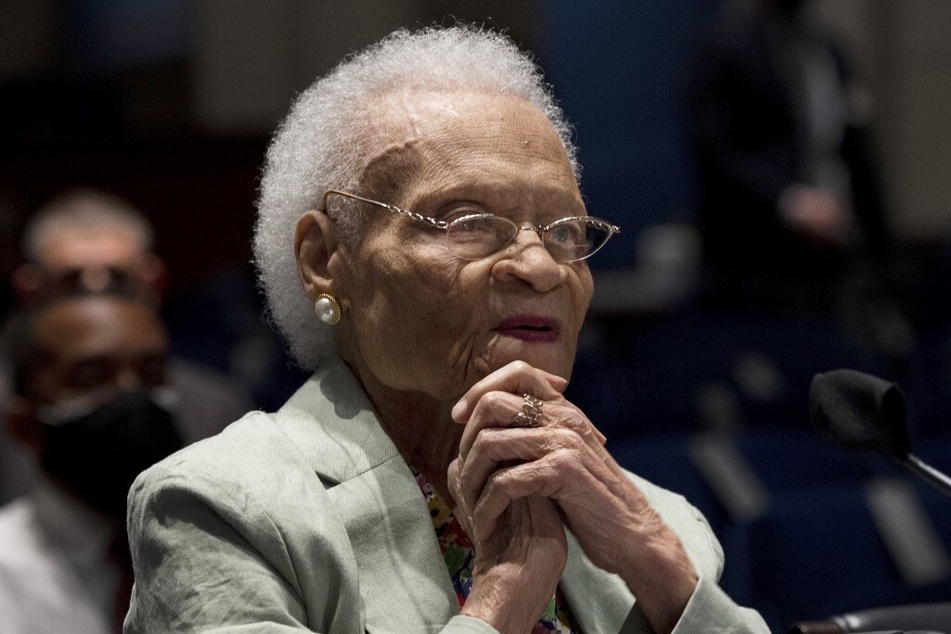 The urgent demand for repair is growing more acute as the 102-year anniversary of the massacre approaches.
Fletcher, Ellis, and Randle, together with civil rights attorney Damario Solomon-Simmons, launched a historic reparations lawsuit last year which is still making its way through the courts.
The City of Tulsa has yet to apologize to Fletcher and fellow survivors – instead, it has repeatedly tried to throw out the lawsuit. Fletcher's birthday marks the latest such attempt, with a hearing at the Tulsa County Courthouse at 10:30 AM CT on the defendants' motion to dismiss the case.
At the federal level, Fletcher, Ellis, and Randle have experienced more of the same treatment. The three survivors testified before a House Judiciary subcommittee in 2021, and President Joe Biden traveled to Tulsa to deliver remarks on the centennial of the Tulsa Race Massacre that same year.
While those events made international headlines, they did not result in concrete, reparative actions on the part of the US government, but things may soon be looking up. The Department of Justice invited Fletcher, Ellis, Randle, and Solomon-Simmons to a meeting on May 3 with investigators seeking to start a probe into the Tulsa Race Massacre, marking a significant development in their fight for recognition and restitution.
As the struggle for reparations continues, the Justice For Greenwood Foundation is encouraging people around the world to honor Fletcher's birthday and her legacy by signing a petition to finally let the survivors and their families finally have their day in court.
Update, 5:15 PM EST: Oklahoma judge declines to give immediate ruling
Judge Caroline Wall declined to give an immediate ruling on Wednesday on the defendants' motion to dismiss the public-nuisance lawsuit, saying the court would share a written decision in seven days' time.
Both the survivors and the defendants were expecting an immediate decision.
"[Mother Fletcher] deserves that. The community of Greenwood deserves that. More importantly, the law requires it," Solomon-Simmons said, according to the Black Wall Street Times.
Cover photo: Andrew CABALLERO-REYNOLDS / AFP