Tulsa Race Massacre survivor Lessie Benningfield Randle turns 108 as calls for reparations continue
Tulsa, Oklahoma - Lessie Benningfield "Mother" Randle was just seven years old when her community was torn apart by the infamous 1921 Tulsa Race Massacre. As she celebrates her 108th birthday on Thursday, she continues to fight for justice.
The Tulsa Race Massacre is known as one of the worst racist terrorist attacks in US history. A white mob brutally tortured and murdered hundreds of Black Tulsans between May 31 and June 1, 1921. Once the beating heart of Tulsa's Black community, the Greenwood District – known at the time as Black Wall Street – was reduced to rubble in a matter of days.

The violence wasn't perpetrated by civilians alone. Federal, state, and local actors were also culpable. Law enforcement officers deputized white citizens to take part in the killing spree as fire bombs were dropped from US military aircraft and private planes.
Mother Randle, one of three remaining survivors of the massacre, has lived with the memories of those terrible days for 101 years. In all that time, there has never been any effort on the part of the local, state, or federal government to repair the damage she and her community have suffered. Nevertheless, Mother Randle has remained relentless in the struggle for accountability and healing – and she's not alone.
Damario Solomon-Simmons, a Tulsa native and founder of the non-profit Justice For Greenwood, first met Mother Randle four years ago and has found inspiration in her enduring drive for restitution. "She came through the massacre. She was married. She had children. She's lived to 108. She's done all those things. She's persevered. She's been resilient," he told TAG24 NEWS.
"But to this day, she's like, 'They owe me. They harmed me. If I'm a first-class individual like they say as a Black person, I'm a human being, I have human and civil rights, and I should receive reparations and recompense for what happened to me and my community.'"
Tulsa Race Massacre survivors demand reparations in historic lawsuit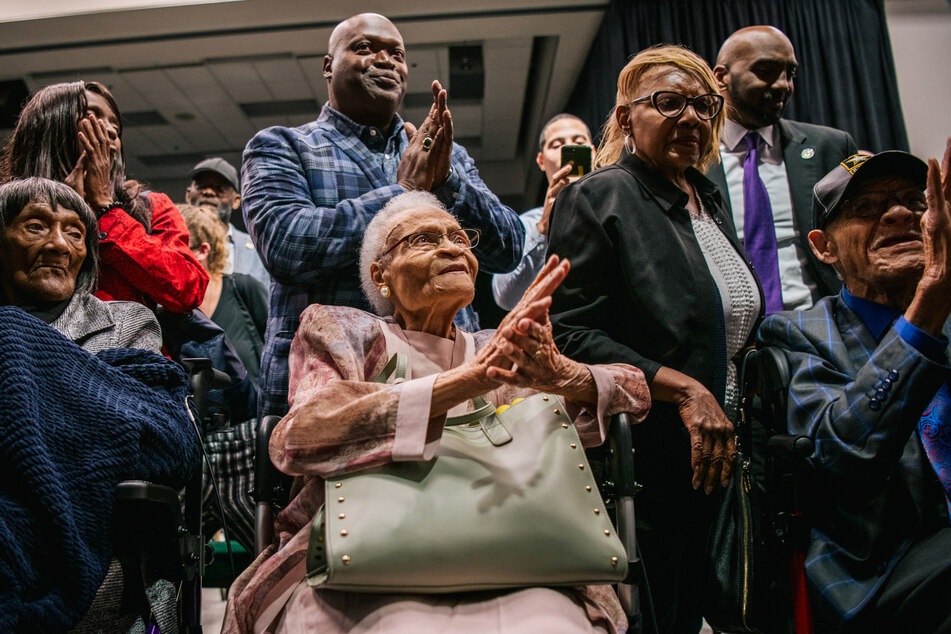 Solomon-Simmons has two decades of experience working alongside survivors of the Tulsa Race Massacre and shares Mother Randle's conviction that reparations are long overdue.
"This is not theoretical. This is not some policy statement. This is not some performative act that you want to do to feel good for the moment," he explained. "This is a real flesh-and-blood person who can tell me, like many others, 'This is what I remember, and this is what happened.'"
An attorney by profession, Solomon-Simmons has launched a historic public nuisance lawsuit seeking restitution from the City of Tulsa on behalf of Mother Randle and fellow survivors Viola "Mother" Fletcher (108) and Hughes "Uncle Red" Van Ellis (101).
The defendants, including the City of Tulsa, have filed three motions to dismiss the lawsuit so far. Solomon-Simmons and Justice For Greenwood advocates have accused them of trying to stall the case in hopes that the survivors will pass away.
Meanwhile, the City of Tulsa has begun mass grave searches, ostensibly to identify massacre victims' remains, which Solomon-Simmons said causes "anguish and emotional distress" for the survivors. Because the City was responsible for the murders to begin with, survivors do not believe that same entity should be charged with investigating the crimes.
Solomon-Simmons has warned against any further delays and shady tactics on the part of the City of Tulsa if it wants to live up to the country's stated ideals: "Repair and reparations are necessary for Black people in Tulsa and nationwide to be able to ever have the so-called American dream: life, liberty, and the pursuit of happiness."
Mother Randle's ongoing fight for reparations and racial equity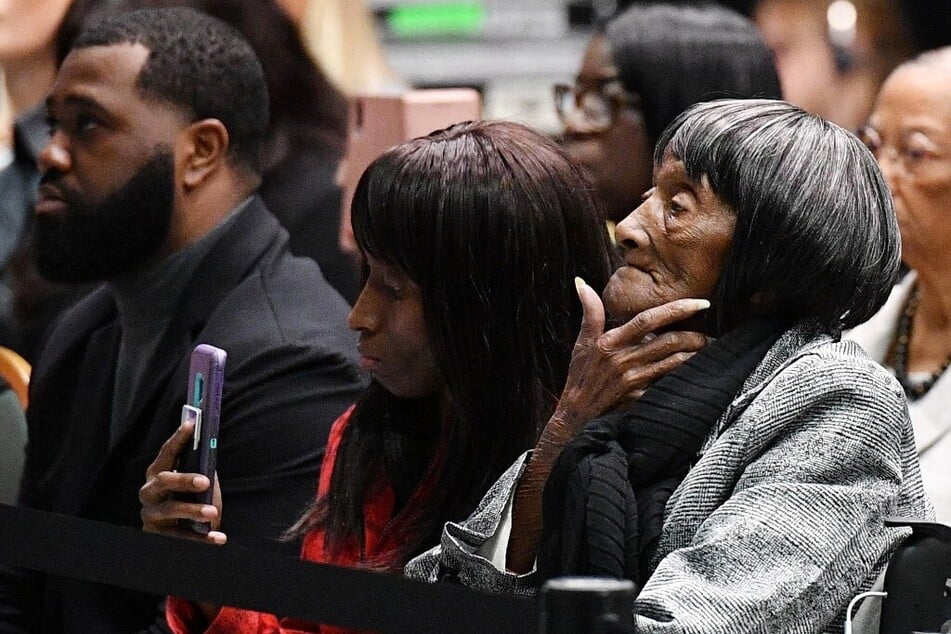 Winning the lawsuit on behalf of Mother Randle and the Tulsa Race Massacre survivors is a crucial piece of the puzzle when it comes to addressing the US' long history of white supremacy.
"This litigation and this issue is the point of the spear for reparations, restoration, and equity for Black people throughout this nation," Solomon-Simmons said, noting that there are living witnesses, photos, videos, and records of hundreds of insurance claims as evidence of the damage done.
"If we have all of that and we can't be successful, it makes it much more difficult to conceive that we can get reparations in this country as a whole," he continued.
Though the stakes are high and the opposition is deep, Solomon-Simmons remains optimistic at the odds of success. "This will set the precedent that is necessary for racial justice, reparations, and true equity to happen," he said. "There is no reconciliation without reparations. Point blank."
Solomon-Simmons invited people to honor Mother Randle on her special day by sending a birthday message and/or donating to Justice For Greenwood. Contributions go directly toward litigation, advocacy, and oral history projects in the community.
For his part, Solomon-Simmons also shared hopes to mark the occasion: "My birthday wish for Mother Randle is that the City of Tulsa and the other defendants who destroyed her community, terrorized her, forced her to see dead bodies in the street, forced her to run for her life, will say, 'On her birthday, we're going to do the right thing, and we're going to do right by this woman and her family.'"
"I also wish that the City would step back and say, 'We need to bring in the Department of Justice to do their investigation because we want to do the right thing.'"
Cover photo: Collage: Screenshot/Twitter/TiffanyCrutcher & Screenshot/Twitter/AttorneyDamario