AOC beefs with Elon Musk for fanning the flames of Twitter parody account
Washington DC - Representative Alexandria Ocasio-Cortez claimed that Elon Musk has been "boosting" a Twitter parody account of her, and she's not having it.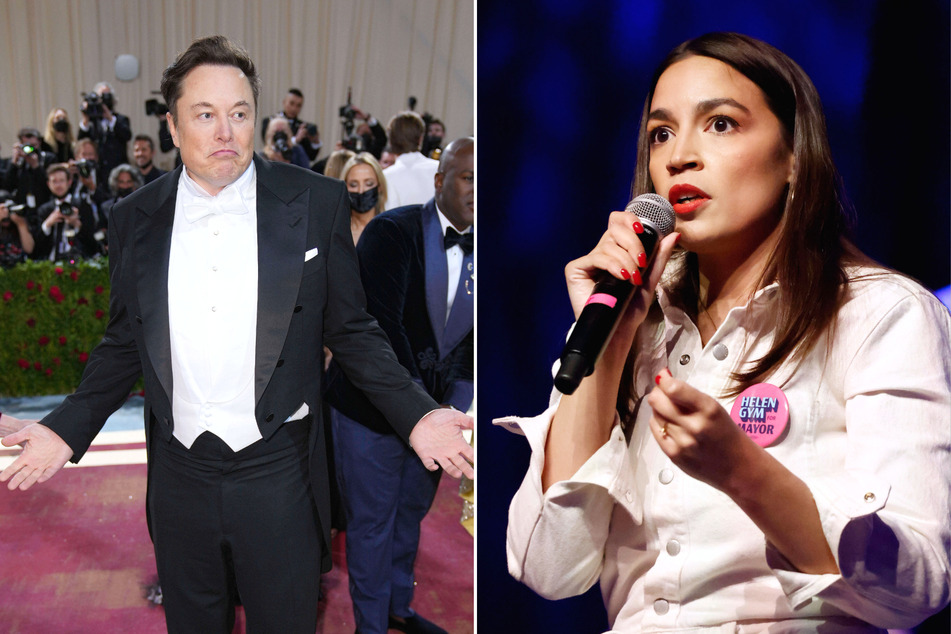 The New York Congresswoman shared a warning on Tuesday to those that follow her on Twitter that there is an imposter in their midst.
"FYI there's a fake account on here impersonating me and going viral," she said. "The Twitter CEO has engaged it, boosting visibility."
"It is releasing false policy statements and gaining spread," she continued, adding, "be careful of what you see."
AOC was referring to an account titled "Alexandria Ocasio-Cortez Press Release (parody)" which uses the same main photo as her actual account, uses the handle @AOCpress, and has a blue checkmark.
On Sunday, the account tweeted, "This might be the wine talking, but I've got a crush on [Elon Musk]," and the Twitter CEO surprisingly responded with a fire emoji.
Does Musk think the politician is fire, or that the parody account's comment is?
It has certainly heated things up between the two, and the account has sparked debate on Twitter. Some users have accused AOC of "crying" over an account that is clearly labeled parody, which follows Twitter's policies. Others point out that it is incredibly misleading and slanderous towards an elected official.
Musk has yet to comment on the situation, and the account remains active, today tweeting, "Cow farts are racist."
Since AOC's tweet, several new parody accounts have been created on the platform.
Cover photo: Collage: IMAGO / Future Image & ZUMA Wire