Barack Obama shuts down heckler while addressing Paul Pelosi attack
Detroit, Michigan - Former president Barack Obama was heckled during a campaign rally as he took a moment to offer a prayer for Paul Pelosi following his recent assault.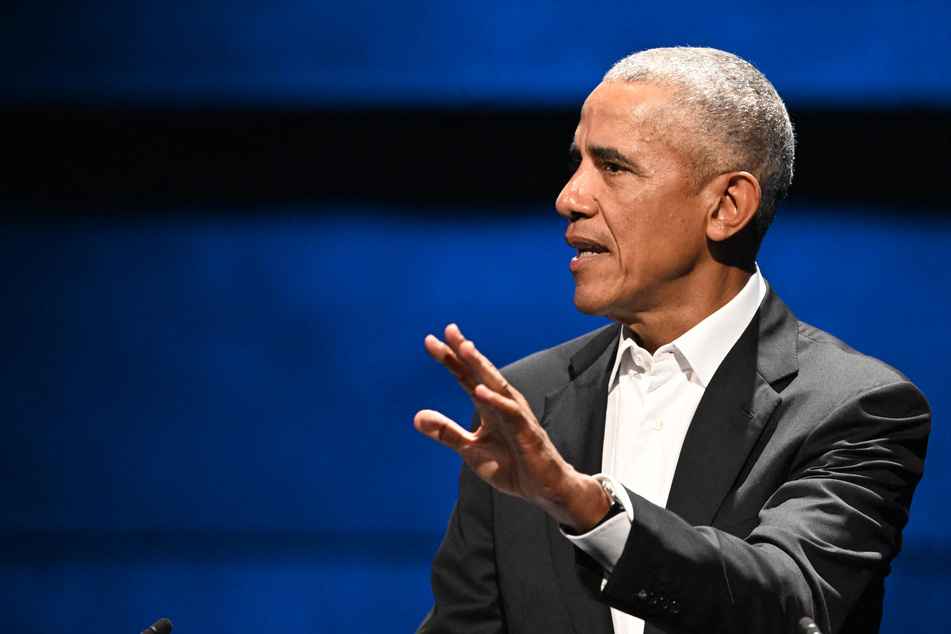 Obama was on the campaign trail supporting Governor Gretchen Whitmer on Saturday. He shared some thoughts on the tragedy that took place at House Speaker Nancy Pelosi's home, where her husband Paul was violently attacked with a hammer.
"We got politicians who work to stir up division to try to make us angry and afraid of one another for their own advantage, and all of it gets amped up, hyped up 24/7 by social media," Obama said in a clip of the event.
He went on to explain that it is, "because a lot of times those for-profit platforms find it more profitable to feed you controversy and conflict instead of facts and truth."
"And sometimes it can turn dangerous," he added.
As he began to offer a prayer for Pelosi, who underwent surgery, a man in the audience shouted "Mr. President," before continuing on an unintelligible rant.
"Sir-" Obama started, unable to get a word in. "Come on. This is what I mean."
"There is a process that we set up in our democracy," he went on. "Right now, I'm talking, you'll have a chance to talk sometime soon. We don't have to interrupt each other. We don't have to shout each other down."
Moments later, the man began heckling the ex-president again, and was eventually escorted out of the rally.
Per CNN, the man accused of attacking Paul Pelosi, David Wayne DePape, has been charged with assault and attempted kidnapping.

Cover photo: Philip Davali / Ritzau Scanpix / AFP