Obama, back at White House with Biden, celebrates his health care law
Washington DC – Former president Barack Obama returned to the White House on Tuesday for the first time since leaving office to celebrate the 12th anniversary of his landmark health care law, which President Joe Biden wants to bolster with two new actions.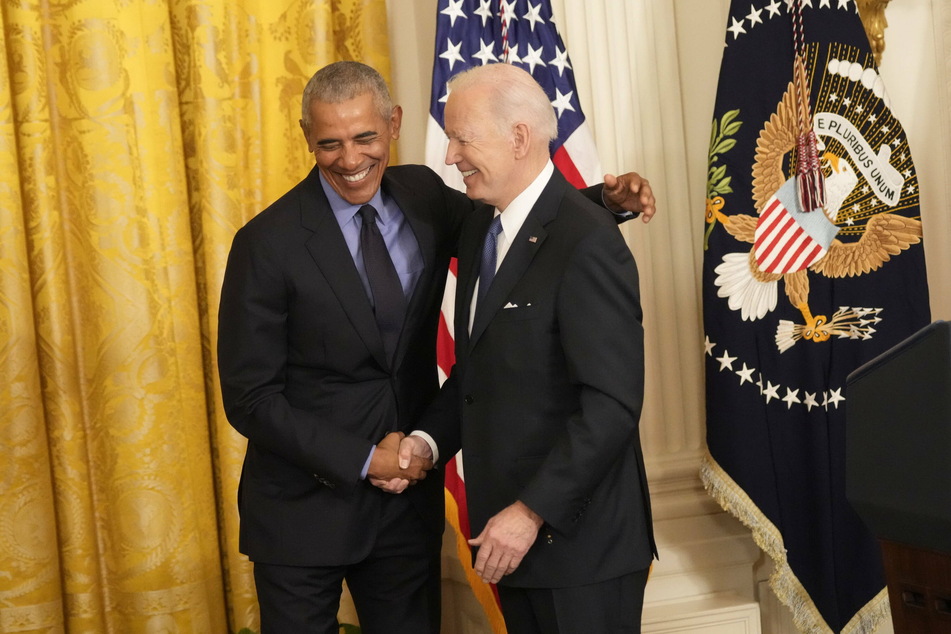 Biden, who as Obama's vice president famously celebrated the Affordable Care Act's passage as a "big f***ing deal," signed an executive order on Tuesday directing federal agencies to investigate ways to make health care more accessible and affordable.
Meanwhile, the Treasury Department announced a regulation designed to reduce premiums required to cover spouses and dependents on employer-based plans, closing a loophole in the law.
About 5 million families who are paying more than 10% of their income for employer-based health care or who are unable to afford quality coverage would be eligible for subsidies to reduce those costs.
In announcing the new measures, Biden gave all the credit to Obama, saying, "It's because of you." He previously introduced himself as Obama's vice president.
Obama also jokingly referred to Biden as his vice president in his remarks. He also commented on some of the changes in the White House since his time there, including Joe Biden's affinity for ice cream and aviator sunglasses and the presence of First Cat Willow. "I guarantee you Bo and Sunny would have been very unhappy about it," Obama said, referring to his dogs.
Turning to health care, he said that "the ACA was an example of why you run for office in the first place," adding that its passage was the "high point" of his presidency. Biden agreed that the law was the "most consequential piece of legislation" since Medicare and Medicaid were established in 1965.
The Biden administration believes its actions will continue Obama's legacy by making it easier for consumers to obtain and retain coverage.
Significance of the visit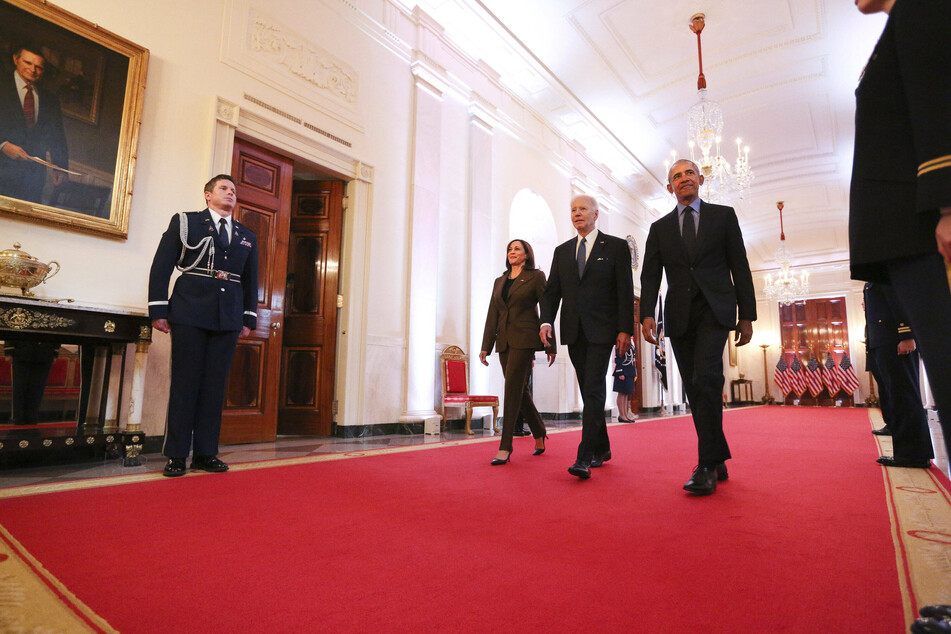 Obama left office in January 2017, last departing the White House residence along with then-President-elect Trump and their wives en route to the Capitol, where he lifted off in Marine One just before his predecessor's inauguration.
Obama campaigned for Biden and other Democrats in 2020. But with the exception of the release of the first volume of his memoir last year, he has kept a relatively low profile since his former vice president took office in January 2021.
With Biden's broader domestic agenda stalled and November's midterm elections looming on the horizon, the summoning of Obama – and the White House's emphasis on an existing law – underscored the degree to which Democrats are working to remind voters, many frustrated by rising costs and the pandemic's persistence, about what they have already accomplished.
Biden underscored the efforts his administration has taken in its first 14 months to increase access to health care.
The president highlighted how a measure in last year's American Rescue Plan enabled 14.5 million Americans to sign up for coverage. Additionally, enhanced subsidies included in the $1.9-trillion coronavirus relief package ensured 9 million Americans were able to lower their monthly premiums by at least $50 per person. Those premiums may return to a higher rate if extensions included in the stalled Build Back Better Act are not passed before the end of the year.
In addition to their public remarks, Biden and the former president also had lunch together, as they did on a weekly basis during Obama's presidency.
"They continue to talk regularly," White House Press Secretary Jen Psaki said ahead of the visit. "They are real friends, not just Washington friends, and so I'm sure they will talk about events in the world as well as their families and personal lives."
Cover photo: IMAGO / ZUMA Wire