Meow! New Fur-st Pet arrives at the White House
Washington DC – A pawsome new member of the Biden family has arrived at the White House!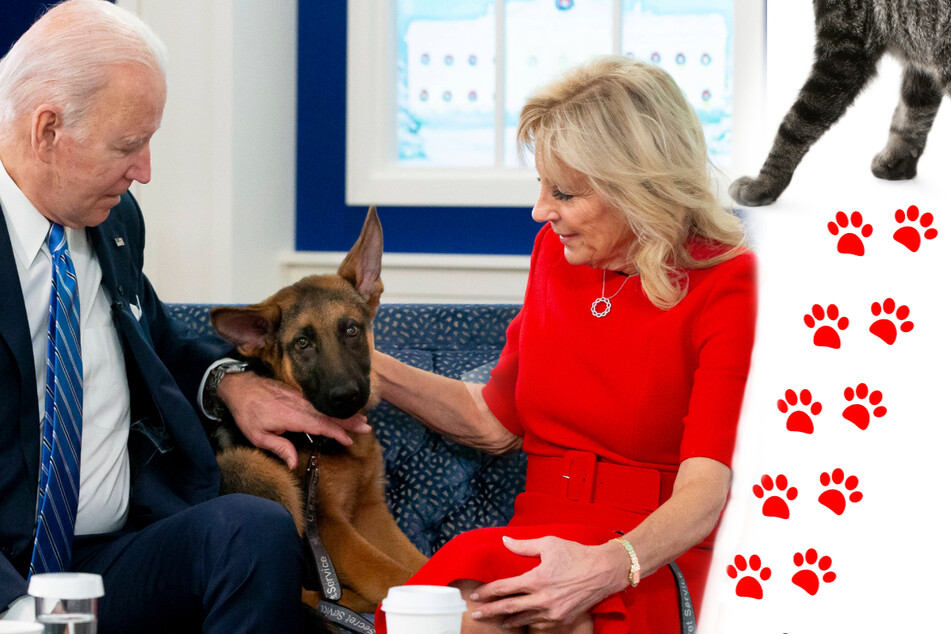 Last Spring, Dr. Jill Biden announced that a pet cat was "waiting in the wings." Finally, the furry feline has entered the stage.
Willow, a gray shorthair tabby with jade-green eyes, made her public debut on Friday.
She is named after the first lady's hometown of Willow Grove, Pennsylvania, and actually took centerstage while Dr. Biden was on the campaign trail for her hubby.
"Willow made quite an impression on Dr. Biden in 2020 when she jumped up on the stage and interrupted her remarks during a campaign stop," the first lady's spokesperson Michael LaRosa told the New York Times. "Seeing their immediate bond, the owner of the farm knew that Willow belonged with Dr. Biden."
Since then, the animal had been living with a foster parent until it moved into the White House on Wednesday.
"Willow is settling into the White House with her favorite toys, treats and plenty of room to smell and explore," LaRosa said.
Willow will join a German Shepard sibling, five-month-old Commander, who the Bidens welcomed last month.

When Joe Biden took office last year, the family had two different German Shepards in tow. Champ died in June at the age of 13, and Major was re-homed to a "quieter environment" after injuring two people in biting incidents and undergoing special training. Last January, the pups received their own "indoguration" ceremony, as Major became the first ever rescue pooch in the White House.
Purr-haps the First Family will continue to fur-ther expand their cuddly crew!
Cover photo: Collage: IMAGO/MediaPunch, 123RF/Isselee & konstantinks