Did Mar-a-Lago docs detail Trump's "naughty" dirt on the President of France?
West Palm Beach, Florida - During the FBI's raid of former President Donald Trump's Mar-a-Lago estate, a file labeled "info re: President of France" was reportedly found. Its discovery has national leaders and the public searching for answers about the file's contents as Trump's calls for a special master get complicated.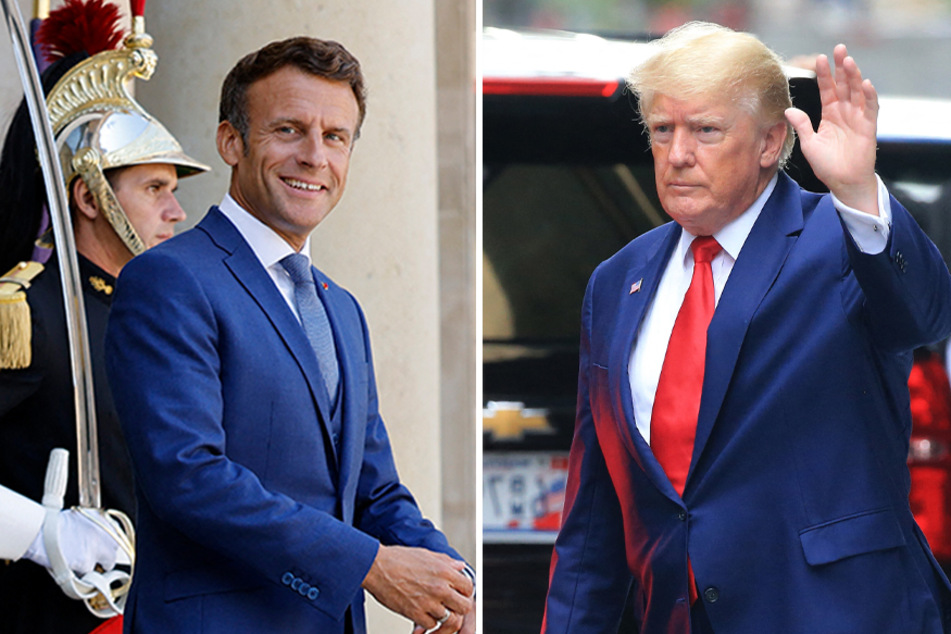 Trump reportedly spent years bragging to his confidants about knowing the deep and dark secrets of French President Emmanuel Macron's sex life. The former president also previously claimed he found some of this info out through "intelligence" he had been briefed on, anonymous sources close to the matter told Rolling Stone.
The contents of the "info re: President of France" file are unknown, as is whether the info on Macron seized by the FBI was classified or if it was even US intelligence information at all.
However, given Trump's history of boasting about knowing illicit details of Macron's love life, It's not far-off to assume that the former president might've stored docs containing such dirt in this folder.
According to the anonymous sources, Trump's alleged comments on Macron's "naughty" ways have raised concerns with US and French officials whether the docs taken from Mar-a-Lago in the FBI's August 8 raid posed any risk of a national security breach, or if the file was just stolen memorabilia for Trump.
A spokesperson for the French embassy told Rolling Stone that while they did make an inquiry to the US government, it did not include asking the Biden administration for information about the documents taken in the FBI's raid.
But the file about the President of France is likely the least of Trump's worries right now.
Trump's battle for a "special master" review of seized docs intensifies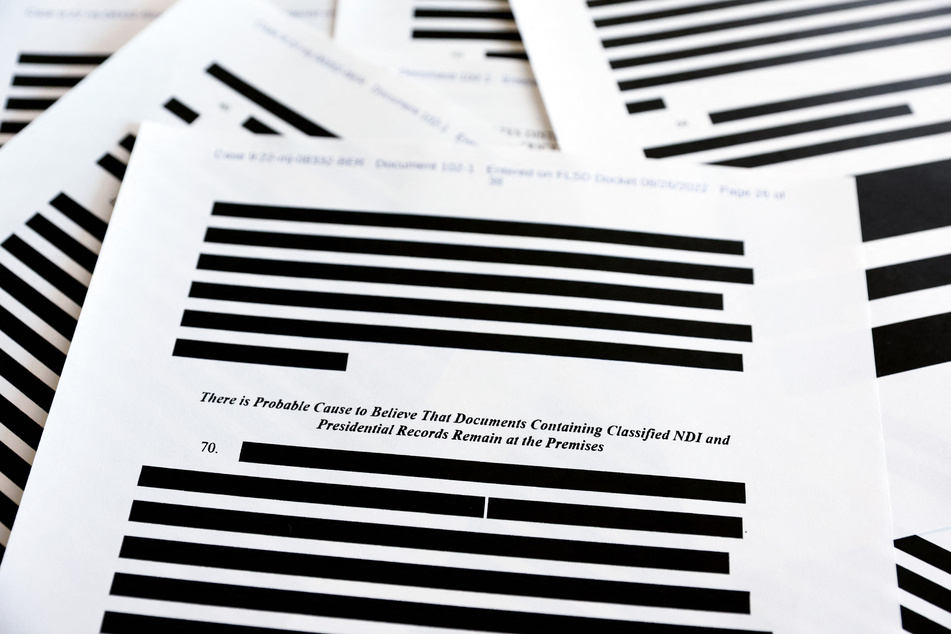 In a Monday court filing, the Department of Justice said a specialized team had already completed its review of "a limited set of materials that potentially contain attorney-client privileged information" within the documents seized at Mar-a-Lago, per CNBC.
The DOJ also indicated that this review took place prior to Judge Aileen Cannon's notice on Saturday of her "preliminary intent to appoint a special master" for the review of documents seized by the FBI from Mar-a-Lago.
Because this was done prior to Judge Aileen Cannon's ruling on whether Trump's legal team's request for a special master would be granted, some are asking if appointing one to review the documents for such material now is even necessary.
The judge had also ordered the DOJ to submit a sealed detailed description of the materials that were seized, which the department signalled it would do in its Monday filing.
Additionally, Cannon granted the department's request to file a 40-page response to Trump's ask for a special master, something the DOJ said was essential to "adequately address the legal and factual issues raised" by the motion.
Judge Cannon had previously scheduled a hearing for Thursday to discuss the matter more with Trump's legal team and the DOJ, which currently still stands.
Trump is reportedly beefing up his defense ahead of Thursday's hearing, too, with the Guardian's Hugo Lowell reporting the 76-year-old added Florida solicitor general Chris Kise to his legal team.
Cover photo: Collage: LUDOVIC MARIN & STRINGER / AFP