DOJ throws legal shade Trump's way, but the former president has complaints of his own
West Palm Beach, Florida - Donald Trump is in hot water with the Department of Justice, who are now claiming his team knowingly concealed a large stash of classified documents at Mar-a-Lago ahead of the FBI's raid on August 8. But the former president's main concern isn't the DOJ's latest accusation, but rather that the FBI "haphazardly" sprawled classified docs across his floor to snap an evidence pic.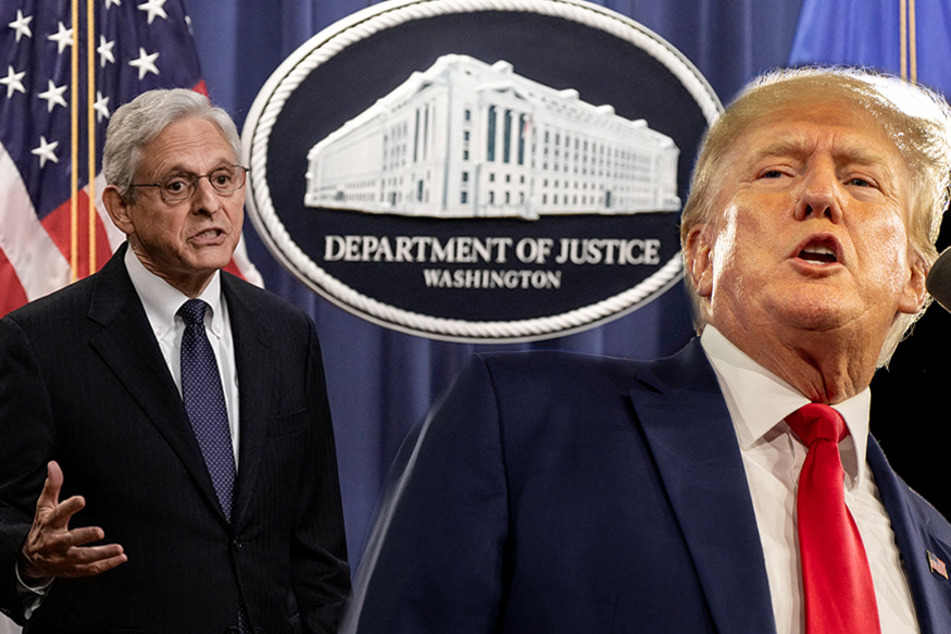 More details about the events leading up to the raid at Mar-a-Lago, and the documents seized during it, have emerged thanks to a new bombshell court filing by the DOJ.
The document was released Just before midnight on Tuesday, and it suggests – amongst many things – that Trump and his team deliberately withheld classified documents from the US government, despite the fact Trump's attorney signed an affidavit on June 3 confirming no such material was stashed at Mar-a-Lago.
The filing, which included an evidence photo of several documents with "top secret" cover pages spread out on the floor at Mar-a-Lago, also indicated that 13 additional boxes containing 100 classified docs were found during the FBI's August 8 raid – some with "confidential" and "top secret" markings. Three classified documents were also found inside a desk in Trump's personal "45 Office," directly contradicting his legal team's affidavit claiming no such docs existed on the premise.
The DOJ also noted that investigators had to get additional security clearances for certain material they discovered before they could review it because of its highly sensitive nature.
While things are looking increasingly bleak for former President Trump in the credibility department, his concerns don't seem to be within the realm of the law, but rather how law enforcement snaps its evidence photos.
Trump airs out grievances with FBI's photography skills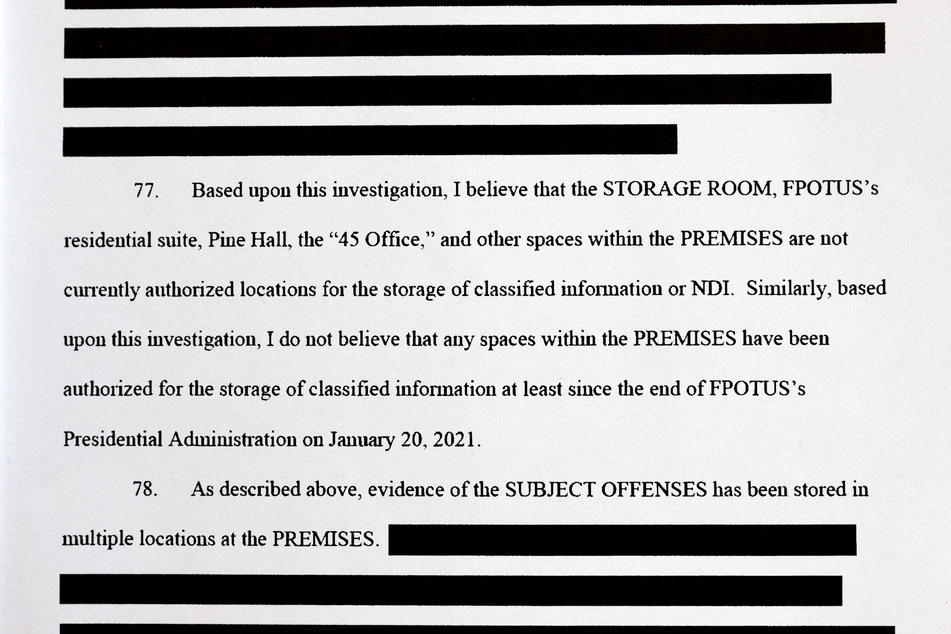 Clearly, Trump was informed about the DOJ's Tuesday court filing, which was made in response to the 76-year-old's heavily delayed request for a judge to appoint a "special master" to review the material seized at Mar-a-Lago by the FBI.
In its bombshell filing, the DOJ argued that appointing a "special master" was not only unnecessary considering the FBI already reviewed them, but that it would also "significantly harm important governmental interests."
But rather than taking offense to the accusations made against him by the department or its overall stance on the whole "special master" thing, Trump seemed more concerned about the FBI's photography skills.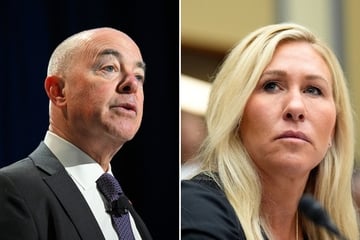 Taking to Truth Social per usual, Trump wrote: "Terribly the way the FBI, during the Raid of Mar-a-Lago, threw documents haphazardly all over the floor (perhaps pretending it was me that did it!), and then started taking pictures of them for the public to see."
It's unclear if the former president understands that taking evidence photos is, in fact, part of law enforcement's job in certain instances. Someone denying they have classified documents, and then the FBI finding said documents in their home, is certainly one of those instances.
"Thought they wanted them kept Secret? Lucky I Declassified!" Trump concluded, referencing his public claim that he "declassified" the documents that were found at Mar-a-Lago, an argument that hasn't been cited in any of his legal filings.
The DOJ and Trump's legal team are due for a hearing in a West Palm Beach court on Thursday with Judge Aileen Cannon expected to make an official ruling on the request for a "special master" review.
Cover photo: Collage: Drew Angerer & Brandon Bell / GETTY IMAGES NORTH AMERICA / Getty Images via AFP