Donald Trump claims he'll "have fun" in "trial of the century" if he heads to court
Palm Beach, Florida - Donald Trump cannot stop ranting about his mounting legal troubles, but he has now claimed he plans to "have fun" on the witness stand if he's taken to court.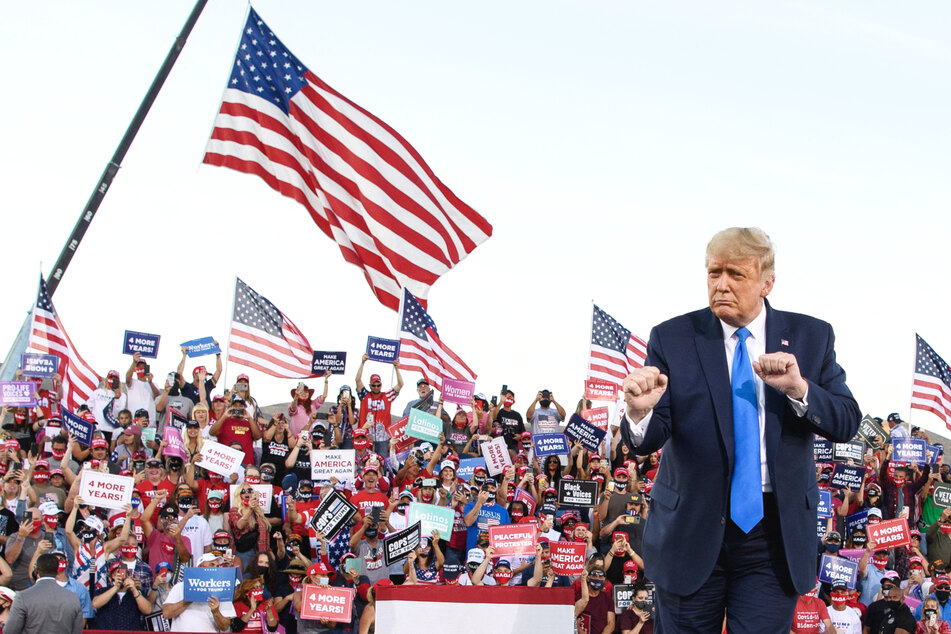 The former president spent the entire day Wednesday sharing countless posts to his Truth Social platform about the criminal cases he is currently facing, blaming everyone but himself.
He touted his usual catch-phrases to criticize the cases, such as "2024 ELECTION INTERFERENCE!" and "PROSECUTORIAL MISCONDUCT!" and pointed fingers at Joe Biden, who he described as the "most corrupt president" in US history.
But Trump also sought to assure his MAGA fans that while this may be the only thing he talks about, he's not afraid – as it's all one big party.
"We'll have fun on the stand with all of these people that say the Presidential Election wasn't rigged and [stolen]" Trump shared.
"THE TRIAL OF THE CENTURY!!!" he added.
What legal cases is Donald Trump facing?
Trump has so far been indicted twice this year: once in the New York hush money case, and another regarding his mishandling of classified documents.
He potentially has two more indictments on the way, as Special Counsel Jack Smith and Georgia District Attorney Fanni Willis are expected to soon close their separate investigations into his role in overturning the 2020 election results.
Trump's unfounded claims that the 2020 election was stolen from him are at the forefront of the probes, but he still refuses to back down.
Cover photo: MANDEL NGAN / AFP