Donald Trump hints at big plans for Supreme Court if re-elected
Philadelphia, Pennsylvania - Donald Trump said he'd expand the Supreme Court to "maybe even nine" justices if re-elected as president in 2024.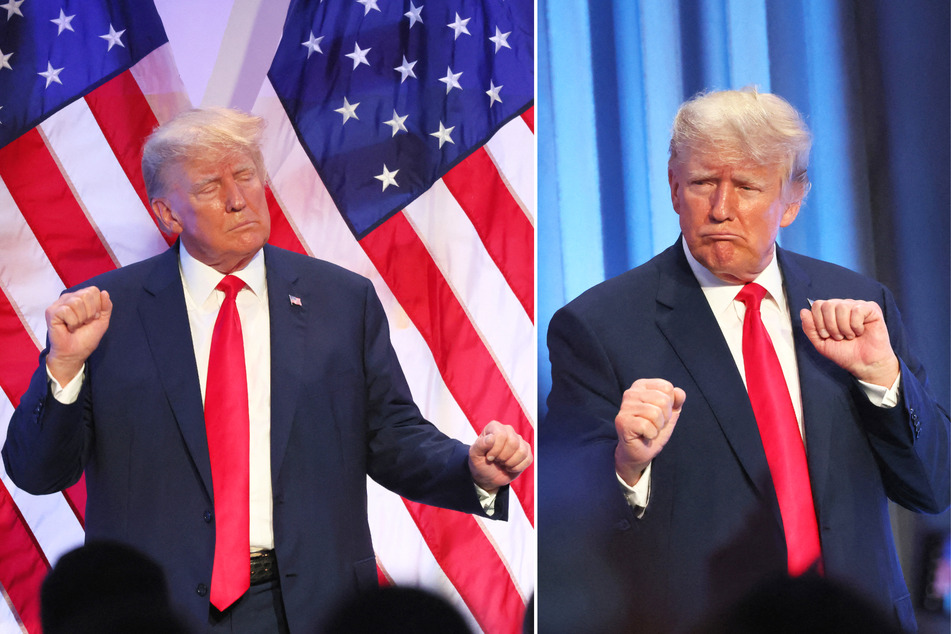 On Thursday, the far-right Moms for Liberty (MFL) group kicked off their second Joyful Warriors national summit, a multi-day event that has Republican politicians and presidential hopefuls giving speeches
With speakers including Florida Governor Ron DeSantis and former South Carolina Governor Nikki Haley, Friday's event was its biggest, as Trump took the stage
"You have proven beyond all doubt that there is no earthly force more powerful than the love of a mother for her children," Trump told the crowd.
"You have taught the radical left Marxists and communists a lesson they will never forget: don't mess with America's moms," he added, going on to describe the group as "the best thing that has ever happened to America."
Trump went on to make sweeping promises to the group if he wins re-election. Aside from possibly expanding the Supreme Court to "seven, eight, maybe even nine" justices, he said he would allow parents to vote for school principals each year, so they can kick out ones they don't like.
Rolling Stone reported that he also promised to sign an executive order that will cut federal funding to schools teaching critical race theory, and called for incarcerating bad students in an attempt to "get violent monsters out of your children's classrooms and into reform schools or correction institutions."
Although the group has said it will not endorse a presidential candidate, Republican politicians are scrambling to win their favor as MFL represents a massive portion of the party's voter base.
Moms For Liberty designated as extremist group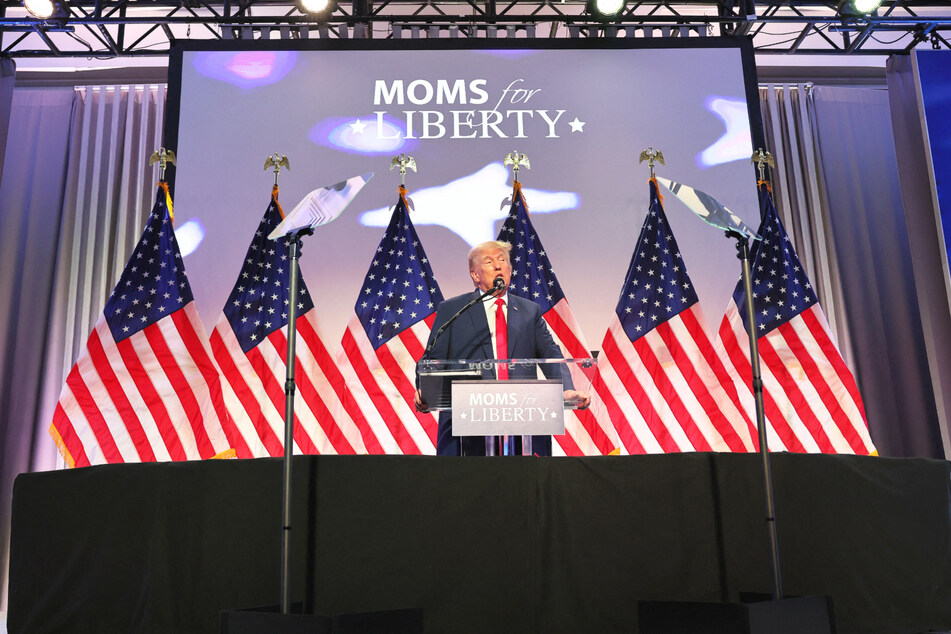 Moms For Liberty was formed by three Florida mothers in January 2021, aiming to fight for "parental rights at all levels of government." Within their brief existence, they have established 285 chapters in 45 states with over 115,000 members.
The group gained popularity as it fought against books and school curriculums that focus on race, gender, and sexuality, calling for massive bans. The Daily Beast reports that they have also harassed opposing groups, threatened gun violence, and formed a close relationship with the white supremacist Proud Boys.
Last month, the Southern Poverty Law Center designated MFL as an extremist group.
The move was met with criticism from conservative allies.
Cover photo: Collage: Michael M. Santiago / GETTY IMAGES NORTH AMERICA / Getty Images via AFP