Nikki Haley 2024: Her story, experience, and policies
Bamberg, South Carolina - Former South Carolina governor and United Nations ambassador Nikki Haley has joined the 2024 presidential race, but does she have what it takes to secure the Republican ticket and go on to win the White House?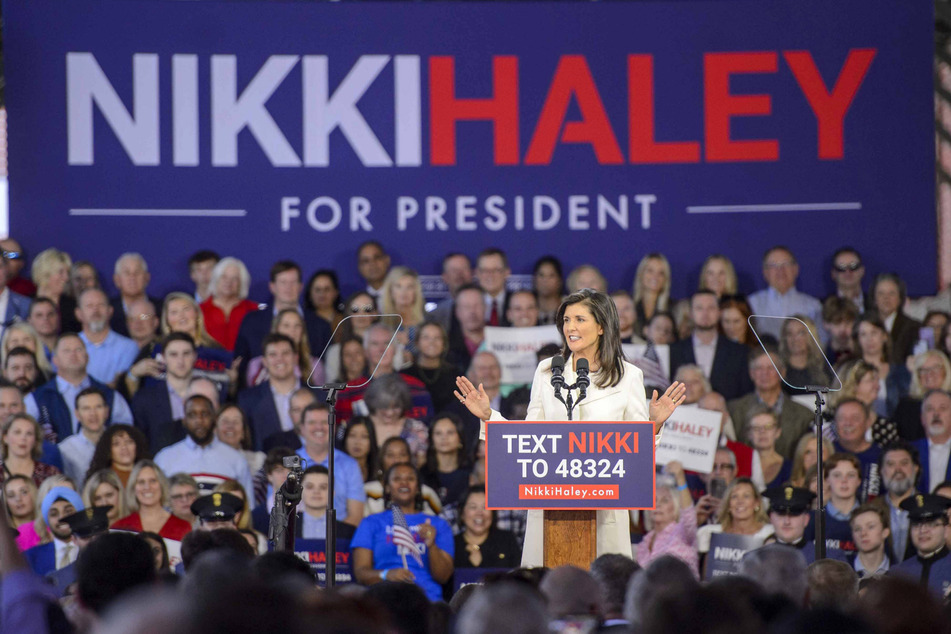 The former South Carolina governor shared the news that she would be running for president in a video via Twitter on February 14, outlining the issues that concern her most.
"Republicans have lost the popular vote in seven out of the last eight presidential elections," she said at the time. "That has to change."
At the age of 51, Haley is describing herself as part of "a new generation" of politicians ready to make a change.
But who is Nikki Haley and what are her plans for the country if she is elected president in 2024?
TAG24's candidate guide is here to answer all your questions.
Who is Nikki Haley?
Haley, whose full name is Nimrata Nikki Randhawa, was born on January 20, 1972, in a small, segregated town of Bamberg, South Carolina.
Born to immigrant parents from India, Haley has described her younger self as "not Black, not white... I was different."
In her book Can't Is Not An Option, Haley shared a handful of experiences she had while growing up "different."
In 1994, she graduated from Clemson University with a degree in accounting.
During her first weekend at college, she met Michael Haley, whom she would go on to wed in 1996. The two have been married for 26 years and have two children, Rena and Nalin.
Nikki Haley's career in politics began in 2004, when she won a seat in South Carolina's House of Representatives, which she was reelected to in 2008.
By 2010, Haley ran to be the state's governor and made history when she took office in 2011 as the first woman and minority to ever hold the position. She went on to win reelection in 2014.
Why is Nikki Haley running for president?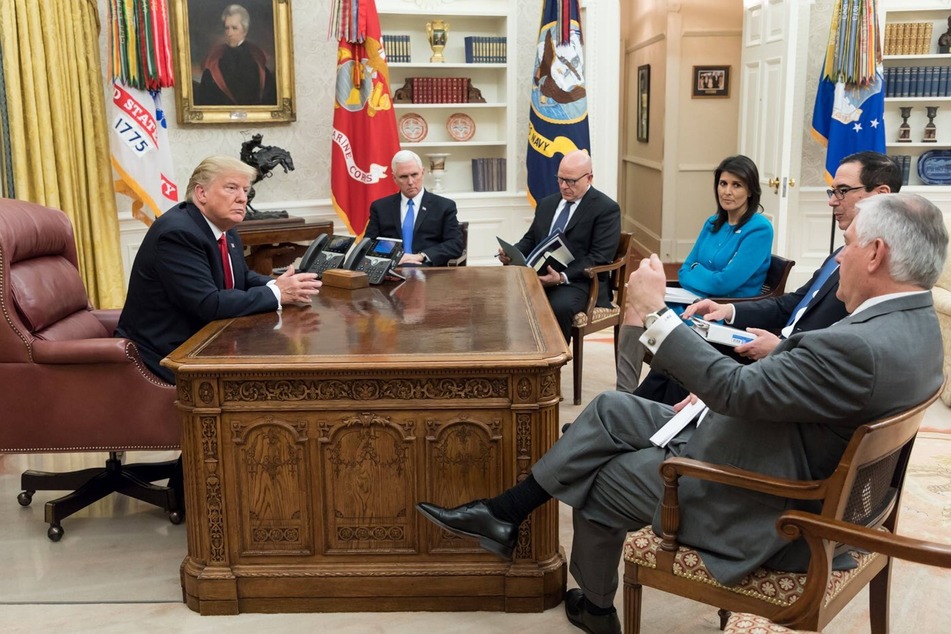 "The reason I actually ran for office is because of Hillary Clinton," she told The New York Times back in 2012. "I went to Birmingham University, and Hillary Clinton was the keynote speaker on a leadership institute, and she said that when it comes to women running for office, there will be everybody that tells you why you shouldn't, but that's all the reasons why we need you to do it, and I walked out of there thinking, 'That's it. I'm running for office.'"

Haley and her state received national attention in 2015 when a white gunman opened fire in a church in Charleston, South Carolina, killing nine African Americans in a racist act.
Despite her initial opposition, the events in Charleston led her to get behind the charge to take down a Confederate flag at the state's Capitol building.
In 2016, Haley got another big break when then-president Donald Trump tapped her to be his ambassador to the United Nations. After only serving a bit more than a year, Haley resigned from the position in 2018 to "take a break" from public service.
While her split from the Trump administration appeared amicable, Trump took it personally when Haley announced her own run for president back in February, bringing up how the former governor told reporters that she would not run against him.
Now, Haley's campaign for president is in full swing, as she has set out to "save America."
Nikki Haley's policies ahead of the 2024 presidential campaign
During her appearance at the Conservative Political Action Conference (CPAC) on March 4, Haley delivered a lengthy speech laying out everything that her candidacy will stand for going into the Republican primaries, and possibly into the White House.
Since the start of her campaign, she has adamantly pushed an idea that no other Republican has: creating mandatory mental competency tests for potential elected officials over the age of 75.
It's unclear if it's a policy she seriously wants to enforce, or if she's using it to troll the idea that some politicians like President Joe Biden are simply too old for the job.
Nikki Haley's education policies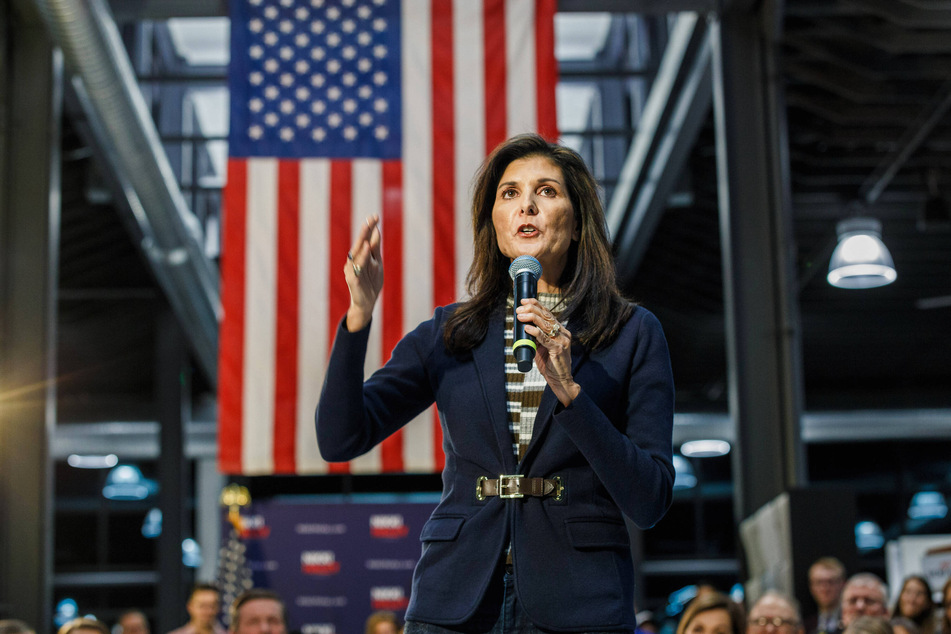 Despite detailing her experiences growing up an Indian girl in a small, segregated Southern town, and having seen the effects of racism in Charleston, Haley boldly believes that "America is not a racist country."

She has touted similar ideas as Florida Governor Ron DeSantis' war against "woke-ism," vowing to "get the self-loathing out of our schools" if elected.
"Wokeness is a virus more dangerous than any pandemic hands down," she claimed during her speech.
Nikki Haley's policies on policing and the criminal justice system
Another major talking point for Haley is painting liberals and Democrats as something to fear and disdain, blaming them for everything from "America's downward spiral towards socialism" to "trying to take our freedom."
She vows to "bring back law and order" by "letting police and border patrol know we have their backs."
Nikki Haley's foreign policy
While she is very pro-military, Haley believes that "a strong military doesn't start wars; a strong military prevents wars." She also states that the US should "stop giving money to countries that hate America."
Nikki Haley's immigration policies
Even though her own parents were immigrants, Nikki Haley is very much in favor of restrictive immigration policies, and signed a bill as governor that made it mandatory for immigrants in South Carolina to carry identification at all times to prove their legal status.
Nikki Haley's economic and healthcare policies
Haley is very much against anything she classifies as a "government handout," including student loan forgiveness, advocating a "pull yourself up by your bootstraps" mentality.
She also refused to expand health care in South Carolina during her time as governor, and supported a plan proposed by Paul Ryan that would have ended Medicare.
Nikki Haley's views on abortion
What Haley didn't bring up during her CPAC speech was her history of fighting against reproductive rights, signing a host of bills as governor that banned abortion and allowed jail time for providers.
What are Nikki Haley's chances in the 2024 election?
Nikki Haley, on the surface, seems the perfect fit for the Republican base, speaking to the issues the party sees as important and delivering meticulously crafted platitudes in well-written speeches. But is it enough to beat out opponents like Donald Trump in the Republican primary?
Cover photo: IMAGO / ZUMA Wire