Donald Trump rages against conspiracies in first address after arraignment
Bedminster, New Jersey - Former President Donald Trump whipped up his supporters in his first address since being arraigned on 37 charges related to the Mar-a-Lago classified documents case.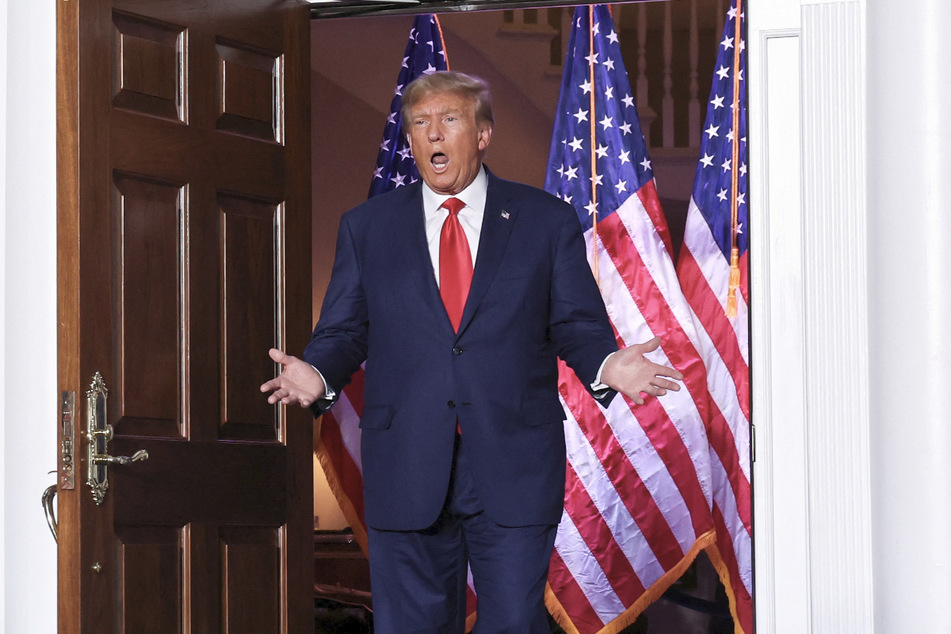 Trump appeared in a Miami federal court on Tuesday to plead not guilty to charges that include violations of the Espionage act, making false statements, and conspiracy regarding his mishandling of classified material.
Speaking at his golf resort in Bedminster, New Jersey later in the day, the Republican railed against baseless conspiracies mostly blamed on sitting President Joe Biden.
"Today we witnessed the most evil and heinous abuse of power in the history of our country. Very sad thing to watch," he said to supporters.
"A corrupt sitting president had his top political opponent arrested on fake and fabricated charges, of which he and numerous other presidents would be guilty, right in the middle of a presidential election, in which he's losing very badly."
Trump brands special counsel Jack Smith a "thugh"
Trump delivered his invective from the front of the clubhouse, on a podium flanked by American flags. His supporters cheered and sang "Happy birthday," hours ahead of their preferred candidate turning 77.
Special counsel Jack Smith, who is leading the investigations into him, was also a target of his rage, with Trump calling him a "thug."
"I will appoint a real special prosecutor to go after the most corrupt president in the history of the United States of America Joe Biden," he promised. "I will totally obliterate the deep state."
Trump may be facing even more days like this. Aside from his two indictments – the first in the Stormy Daniels hush money scandal – he is also under investigation for alleged election interference in Georgia following the 2020 presidential election.
Cover photo: REUTERS