Donald Trump rants about Biden and election in Mar-a-Lago wedding speech
Palm Beach, Florida – On this bride and groom's special day, Donald Trump gave a toast to... himself.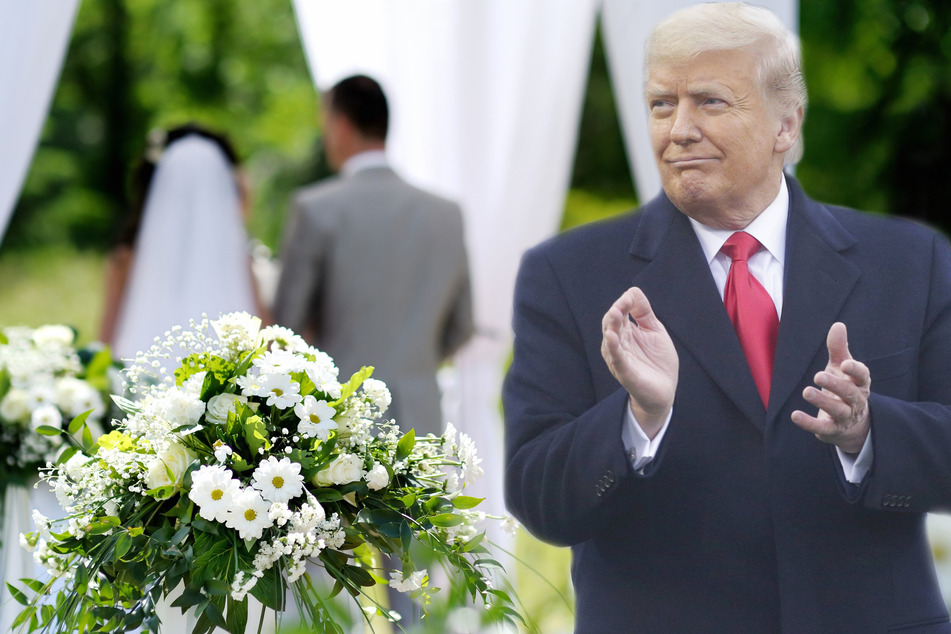 Trump gave a very bizarre wedding speech at his Mar-a-Lago estate on Saturday night, TMZ reported.
The newlyweds, Megan and John Arrigo, are long-time Trump allies and donors. Nevertheless, they may not have been expecting this kind of tribute on their special day.
Rather than speak about the couple's happy future, Trump launched into a self-congratulatory tirade against the Biden administration.
He slammed policy deals with China and Iran before turning to the situation at the southern border. Ironically, the ex-president suggested that his treatment of migrants was more "humanitarian" than the current administration's.
The crowd erupted into cheers and applause when he asked, "Do you miss me yet?"
Finally, Trump repeated false claims of election fraud, suggesting once again that he was the true winner of the 2020 presidential election.
Apparently remembering where he was, Trump ended the rant by congratulating the newlyweds and calling them "a great and beautiful couple."
Cover photo: Collage: 123RF/maximkabb, IMAGO / UPI Photo