Donald Trump reportedly refused to wear masks after makeup mishap
Palm Beach, Florida - During his presidency, Donald Trump was famously averse to wearing masks despite the raging Covid-19 pandemic. A new book hints at what was actually behind his reluctance.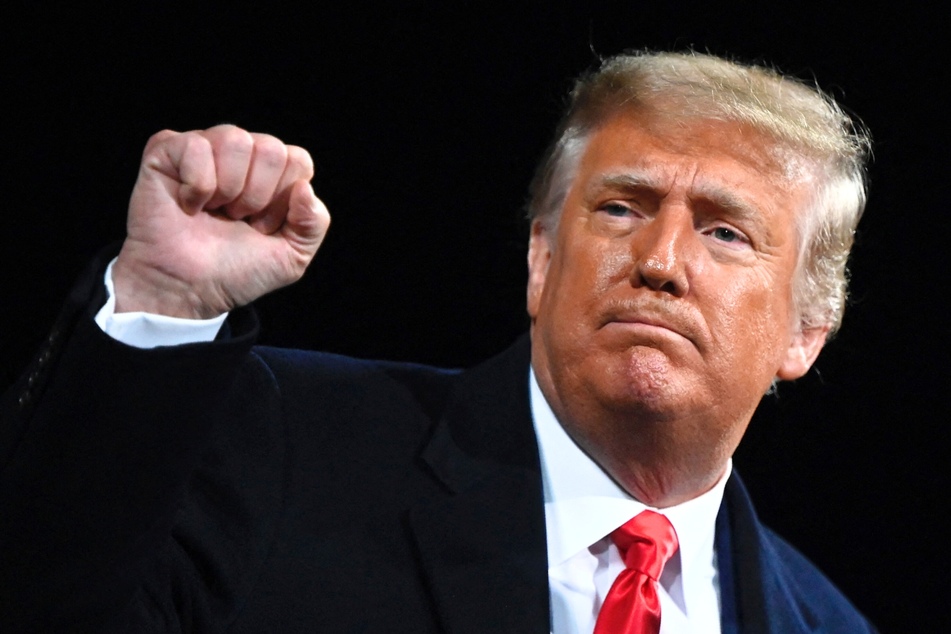 Cassidy Hutchinson, a former aide to Trump's chief of staff Mark Meadows, will soon release a memoir titled Enough, in which she recounts the evolution of Trump's public dismissal of the pandemic.
According to an excerpt seen by the Guardian, in May 2020, Trump visited a mask-making factory in Phoenix, Arizona. Prior to the event, he put on a mask and asked staff their thoughts on how he looked.
"I slowly shook my head," Hutchinson says in the book. "The president pulled the mask off and asked why I thought he should not wear it. I pointed at the straps of the N95 I was holding. When he looked at the straps of his mask, he saw they were covered in bronzer."
"'Why did no one else tell me that,' he snapped. 'I'm not wearing this thing.'"
Trump went on to tour the factory without a mask, despite everyone else doing so, and a large sign that read "Face Mask Required" was visible on the floor. Trump's MAGA base ran with the sentiment.
"The press would criticize him for not wearing a mask, not knowing that the depth of his vanity had caused him to reject masks – and then millions of his fans followed suit," Hutchinson added.
Donald Trump treads lightly when speaking on his COVID response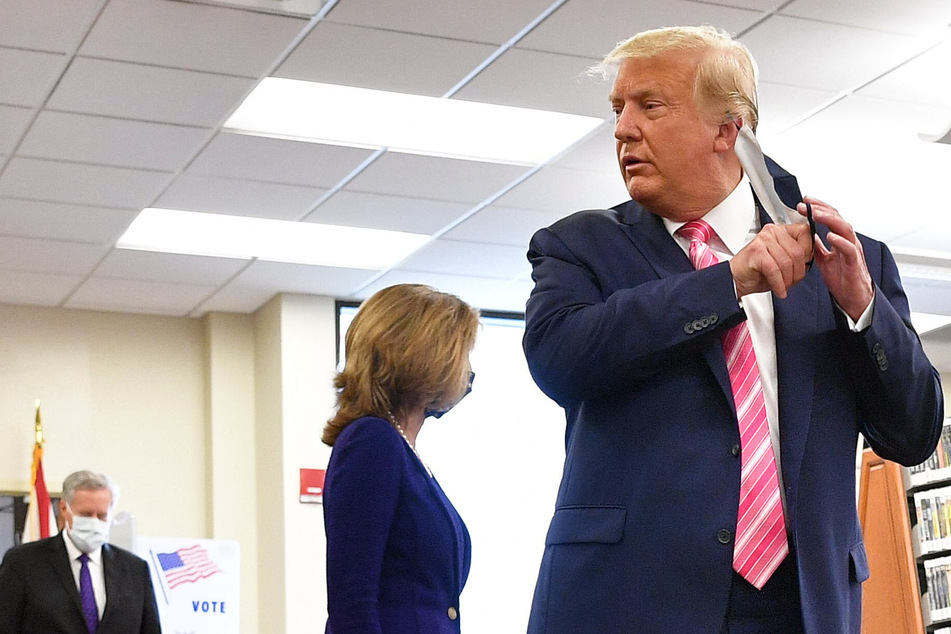 Hutchinson also recounts other instances of Trump refusing to take the pandemic seriously.
He reportedly joked about possibly having the virus while on a plane with Meadows, and ignored the possibility of being positive.
Many on the right and within his MAGA base still believe in conspiracy theories about the pandemic and vaccines, a subject that Trump treads lightly on. In a recent interview with NBC, Trump dodged taking too much credit for his Operation Warp Speed, a program he implemented to administer vaccines across the nation quickly, instead claiming that "a lot of Democrats" told him that he saved millions of lives.

In classic Trump fashion, the former president has also said that Hutchinson's claims are "fake news."
Cover photo: MANDEL NGAN / AFP