Donald Trump sets sights on "attacking Mexico" if reelected
Palm Beach, Florida - Donald Trump has reportedly been asking advisors to help him plan a military strike against Mexican drug cartels if he manages to win the presidency again in 2024.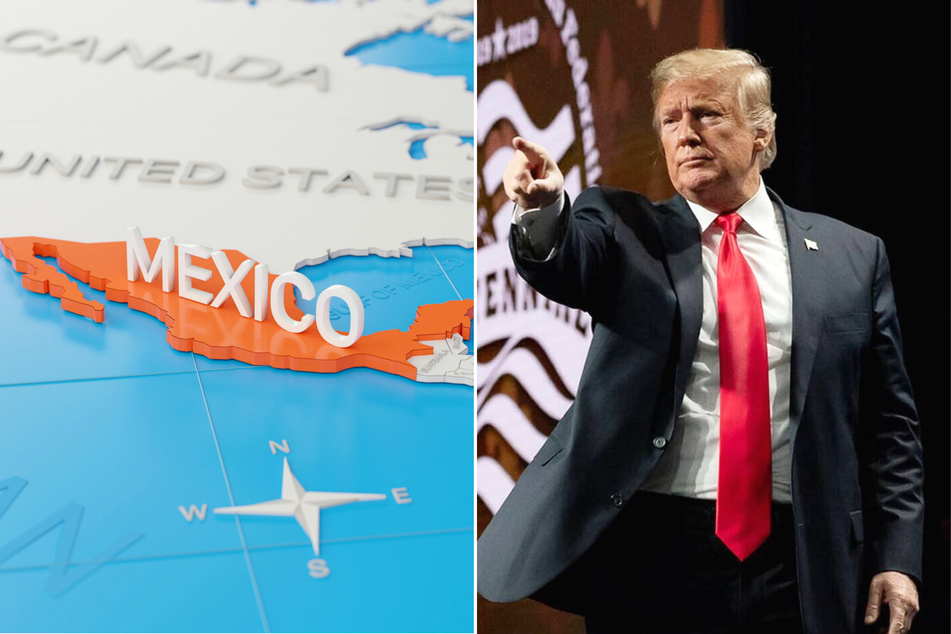 According to Rolling Stone, two sources close to the former president claim he has been reviewing options, and would be willing to do it with, or without, the Mexican government's consent.
"'Attacking Mexico,' or whatever you'd like to call it, is something that President Trump has said he wants 'battle plans' drawn for," a source told the outlet.
"He's complained about missed opportunities of his first term, and there are a lot of people around him who want fewer missed opportunities in a second Trump presidency," they added.
One proposal that Trump has allegedly mulled over is a policy paper titled "It's Time to Wage War on Transnational Drug Cartels" by the Center for Renewing America, a pro-Trump think tank.
"The goal is to crush cartel networks with full military force in as rapid a fashion as possible," the paper explains. "This means expanding the role beyond Special Forces, targeted strikes, and intelligence operations to include elements of the Marines, Army, Navy, Air Force, and Coast Guard."
Trump was the first Republican candidate to announce his bid for the 2024 presidency, but he currently faces multiple legal investigations that may threaten his campaign chances.
Cover photo: Collage: IMAGO / Panthermedia & Everett Collection