Election workers tell January 6 committee how Trump's fraud lies ruined their lives
Washington DC - As the January 6 committee hearings continue, Tuesday's testimony featured the chilling story of two election workers from Georgia whose lives were shattered by the Trump campaign's lies about voter fraud in the 2020 presidential election.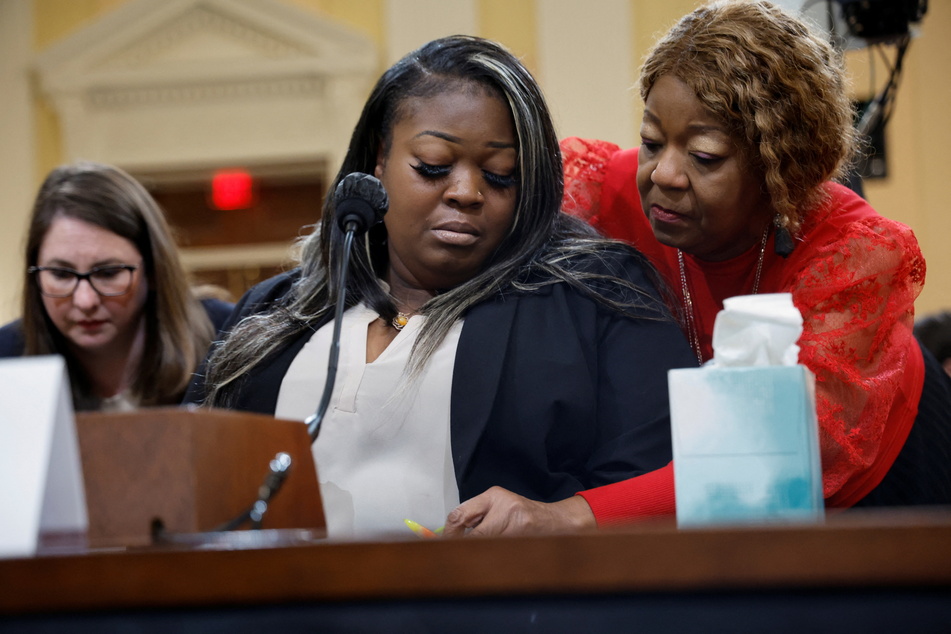 Wandrea "Shaye" Moss and her mother, Ruby Freeman, described how their jobs as poll workers in Fulton County, Georgia, turned into a nightmare after ex-President Donald Trump and his allies singled them out for false accusations of vote tampering.
Videos of Moss and Freeman just going about their work on Election Day ended up being used by Trump's personal lawyer, Rudy Giuliani, as supposed evidence that the ballot count had been marred by fraud.
As their names and faces began spreading all over the internet – along with claims that the two had been carrying suitcases of fake ballots – the threats came poring in, both on social media and in person. Many of them were racist, such as one Facebook message that told her to "be glad it's 2020 and not 1920."
Moss detailed the horrific toll that the relentless attacks have taken on her: "It's turned my life upside down. I no longer give out my business card. I don't transfer calls. I don't want anyone knowing my name. I don't want to go out with my mom because she might yell might name out over the grocery aisle or something. I don't go to the grocery store at all. I haven't been anywhere at all."
Freeman also suffered much of the same treatment and was even forced to leave her home after the FBI told her she wouldn't be safe there. "I felt homeless," she told the committee.
Georgia Secretary of State Raffensperger details calls with Trump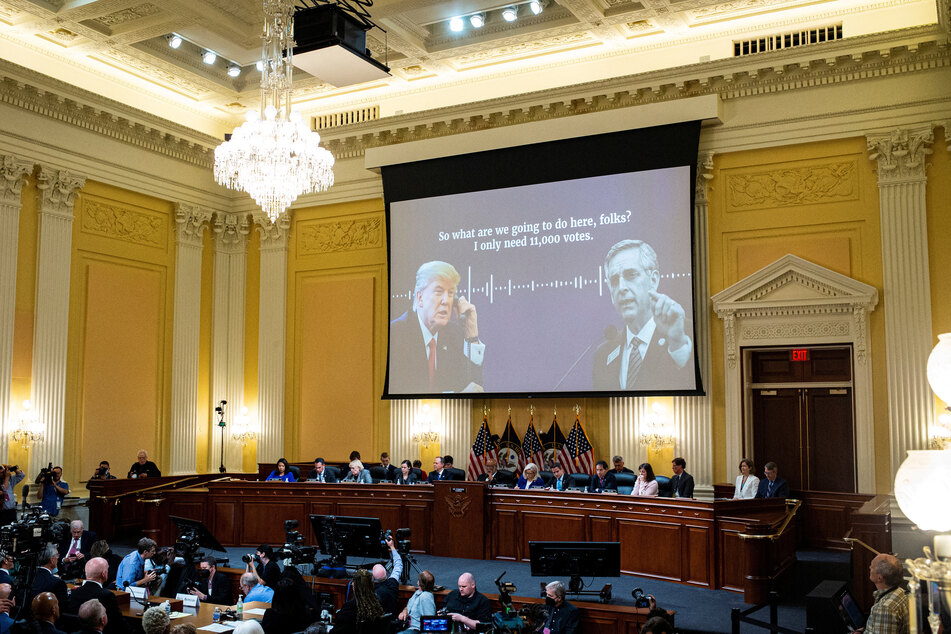 This kind of pressure was extended all the way to the state's top election officials, Georgia Secretary of State Brad Raffensperger also attested to.
He was infamously flooded with calls by Trump after the election.
"'I just want to find 11,780 votes,' " Raffensperger said Trump told him during one conversation. "I need 11,000 votes, give me a break."
The audio played by the committee depicted an increasingly frantic Trump, with the former president's requests to Raffensperger growing more explicit as time went on.
"I think you're gonna find that they are shredding ballots, because they have to get rid of the ballots," Trump said on one phone call to Raffensperger. "The ballots are corrupt."
Raffensperger said that he maintained his stance that the election in Georgia was not rigged or subject to fraud.
"What I knew is that we didn't have any votes to find," Raffensperger told the panel Tuesday. "There was no shredding of ballots."
Cover photo: REUTERS