Trump says US has become a "third world country"
Washington D.C. - President Donald Trump says the United States has become "like a third world country," as he continues to make unsubstantiated claims of election fraud and refuses to concede that he lost to President-elect Joe Biden.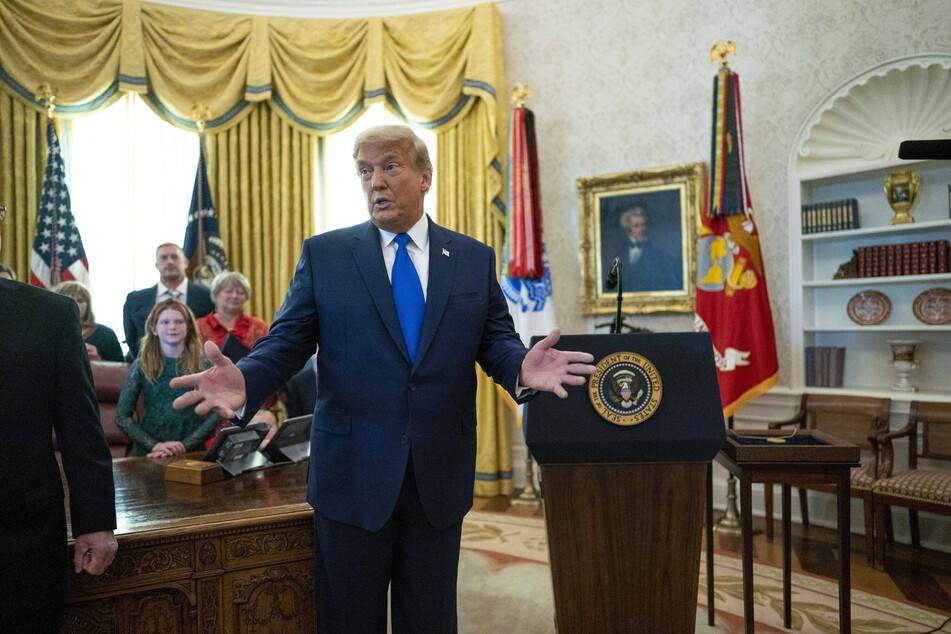 "It was a rigged election, you look at the different states, the election was totally rigged," Trump said, speaking briefly with reporters in the Oval Office. "It's a disgrace to our country. It's like a third world country."
Trump's claims have been rejected by state officials, including members of his own Republican party, some of whom are now being harassed.
Among his unproven allegations is a claim that voting machines were stacked against him.
"They have glitches, as they call them, glitches. The glitches weren't glitches, they got caught sending out thousands of votes, all against me, by the way," he charged, without any evidence. Courts have repeatedly ruled against Trump's legal team.
Trump was back on the campaign trail over the weekend for the first time since the November election, holding a rally in Georgia to support two Republicans facing run-off races for the Senate next month.
Biden, for his part, is moving ahead with his transition, announcing nominees for key cabinet and administration posts.
The Democrat is due to take office on the afternoon of January 20, with all paths for Trump to overturn the result effectively closed.
Tuesday is the so-called safe harbor deadline for states to certify their elections. All key states have already certified, meaning members of Congress will not be able to intervene in the results in any substantial manner.

Cover photo: Imago Images / MediaPunch