Ilhan Omar defeats centrist challenger to win Democratic primary
Minneapolis, Minnesota - Progressive Congresswoman Ilhan Omar has won a shot at a third term in office after defeating a centrist challenger in her Democratic primary on Tuesday.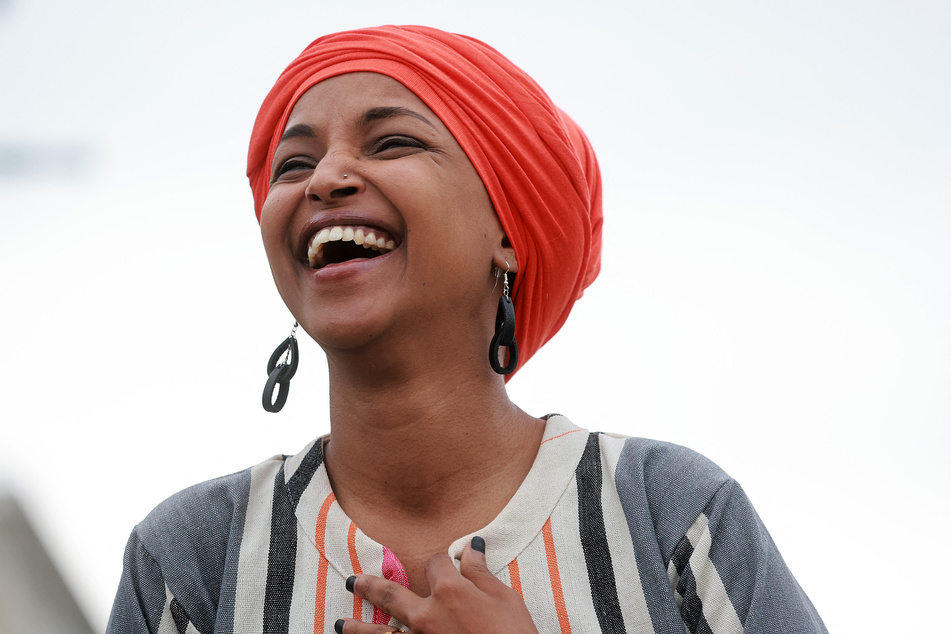 Incumbent Rep. Ilhan Omar squared off against former Minneapolis City Council Member Don Samuels in the Democratic primary for Minnesota's fifth congressional district.
Omar came out on top by just two percentage points when the Associated Press called the race in her favor. It was a clear but closer-than-expected victory for the Squad member.
Samuels had attempted to make inroads in Omar's support by challenging her stance on policing. He pointed to her endorsement of Minneapolis' Proposition 2, a failed ballot measure that would have replaced the city's police department with a Department of Public Safety.
Omar was a vocal proponent of the Yes 4 Minneapolis movement in the wake of several racist police killings in the Minneapolis area, including George Floyd in 2020 and Daunte Wright in 2021. The proposal to divest from the Minneapolis Police Department and reinvest in community and social services was firmly in line with demands outlined by the Movement for Black Lives.
Since the Black Lives Matter movement has gained steam in recent years, many centrist candidates have tried to use progressives' support for comprehensive police reforms to hurt their electoral chances. In Samuels' case, the strategy didn't pull through.
Omar celebrated the win late Tuesday, saying, "Tonight's victory is a testament to how much our district believes in the collective values we are fighting for."
The district is solidly blue, meaning that Omar is expected to go all the way when she takes on Republican nominee Cicely Davis in the general election on November 8.
Cover photo: JOE RAEDLE / GETTY IMAGES NORTH AMERICA / GETTY IMAGES VIA AFP