Ilhan Omar ousted from House Foreign Affairs Committee by Republicans
Washington DC - Republicans voted on Thursday to kick Minnesota Representative Ilhan Omar off the powerful House Foreign Affairs Committee.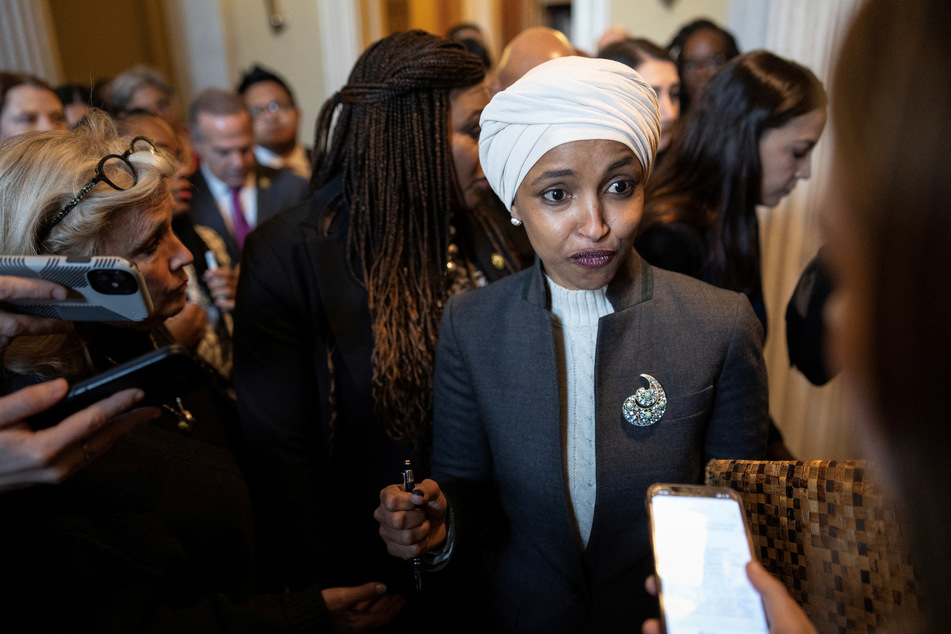 The House voted 218-211 along party lines to remove Omar, who came to the US as a Somali refugee and is one of the first Muslim women in Congress.
The resolution, sponsored by Republican Rep. Max Miller of Ohio, who is Jewish, accuses the congresswoman of making antisemitic remarks in the past which make her unfit to serve on the panel.
House Speaker Kevin McCarthy has been on a mission to oust Omar from the committee since 2021 over what he said were antisemitic remarks. Included in the resolution was Omar's 2019 comment that AIPAC, a pro-Israel lobbying group that has poured huge sums into defeating progressive candidates, was paying US politicians to support Israel.
Defending herself on the House floor, Omar said the Republican ouster had a lot more to do with her identity than anything else: "This debate today, it's about who gets to be an American. What opinions do we get to have, do we have to have to be counted as American?" she asked.
"That is what this debate is about, Madam Speaker," Omar insisted. "There is this idea that you are suspect if you are an immigrant, or if you are from a certain part of the world, of a certain skin tone or a Muslim."
"Well, I am Muslim. I am an immigrant and, interestingly, from Africa. Is anyone surprised that I'm being targeted? Is anyone surprised that I am somehow deemed unworthy to speak about American foreign policy?"
"My leadership and voice will not be diminished if I am not on this committee for one term. My voice will get louder and stronger," she said. "So take your vote or not – I am here to stay."
AOC delivers impassioned defense of Ilhan Omar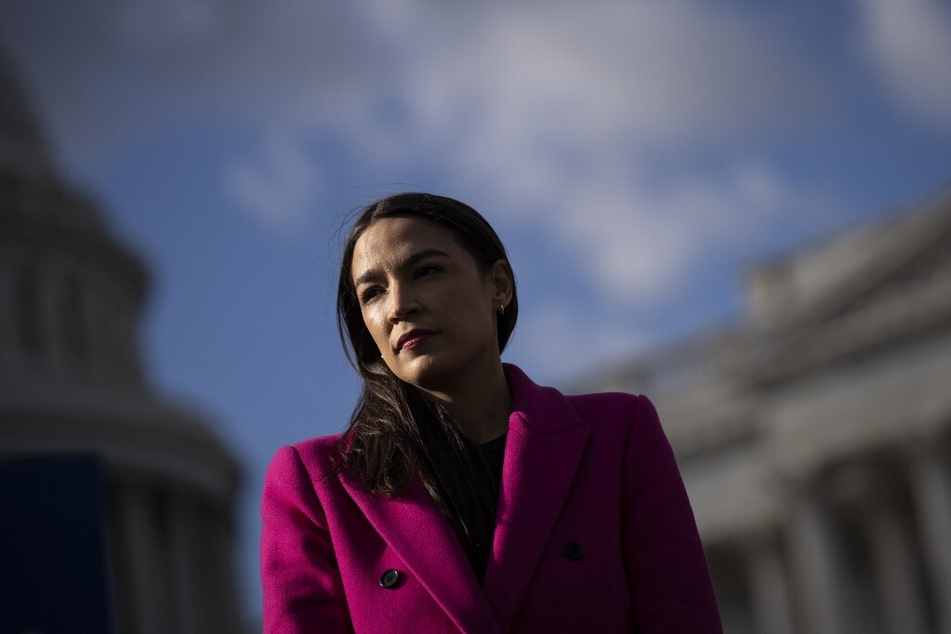 New York Rep. Alexandria Ocasio-Cortez also rose to her colleague's defense with an impassioned speech, describing Republicans' efforts to oust Omar as yet another example of the racist targeting of Muslims in post-9/11 America.
"There is nothing consistent with the Republican Party's continued attack except for the racism and incitement of violence against women of color in this body," the congresswoman said.
"I had a member of the Republican caucus threaten my life, and you all in the Republican caucus rewarded him with one of the most prestigious committee assignments in this Congress. Don't tell me this is about consistency," AOC continued, referring to Arizona Rep. Paul Gosar, who came under fire in November 2021 for sharing an anime video of himself attacking migrants and killing the congresswoman. Gosar now sits on the House Natural Resources and Oversight Committees.
AOC next turned her sights on Marjorie Taylor Greene, saying, "Don't tell me this is about condemnation of antisemitic remarks when you have a member of the Republican caucus who has talked about Jewish space lasers and a tired amount of tropes and also elevated her to some of the highest committee assignments in this body."
Greene, who once suggested a Jewish family was responsible for wildfires in California by shooting laser beams from space, sits on the House Homeland Security and Oversight Committees. She also compared Covid-19 pandemic measures to the Holocaust.
"This is about targeting women of color in the United States of America," the New Yorker said, slamming her notebook against the podium.
Cover photo: REUTERS