Biden announces major student loan debt relief program
Washington DC - President Joe Biden finally circled back to one of his earliest campaign promises as he announced a wide-ranging student loan forgiveness program on Wednesday morning.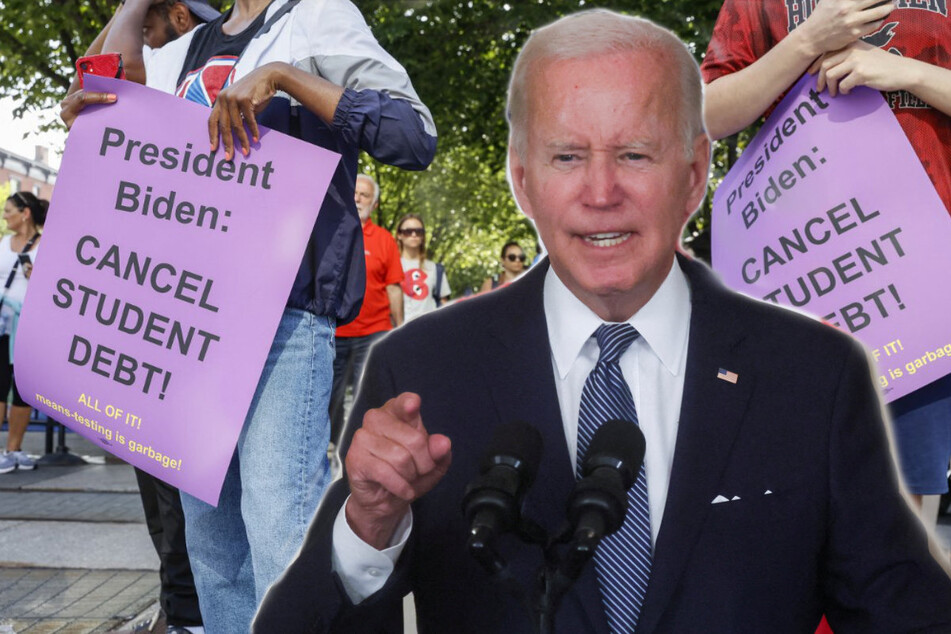 Biden broke the news on Twitter, after days of rumors that he would make a major move on a crunch issue for many young and progressive voters. In the end, though, he fell short of his early proposal.
"In keeping with my campaign promise, my Administration is announcing a plan to give working and middle class families breathing room as they prepare to resume federal student loan payments in January 2023," the president tweeted.
According to the Federal Student Aid's full explainer, the plan involves forgiving up to $20,000 for those who received a Pell Grant, and up to $10,000 for those who didn't. Only those making less $125,000 a year can apply to the program, while household incomes are capped at $250,000.
Repayment of undergraduate student loans will also be reduced to 5% of monthly income, down from 10%. A new rule proposed by the Biden administration would scrap monthly payments altogether for those making the yearly equivalent of the $15 minimum wage.
In addition, people working for non-profits, the military, as well as employees of local, state, federal, or Tribal governments will be able to apply for Public Service Loan Forgiveness, but applications have to be made before October 31.
Meanwhile, all student loan repayments will remain frozen for the rest of the year, "[to] ensure a smooth transition to repayment and prevent unnecessary defaults."
While this is a significant moment in Biden's term, it bears repeating that his 2020 campaign promise had to been to "forgive all undergraduate tuition-related federal student debt from two- and four-year public colleges and universities for debt-holders earning up to $125,000".
More to follow, as Biden prepares to give an address.
Biden rejects inflation arguments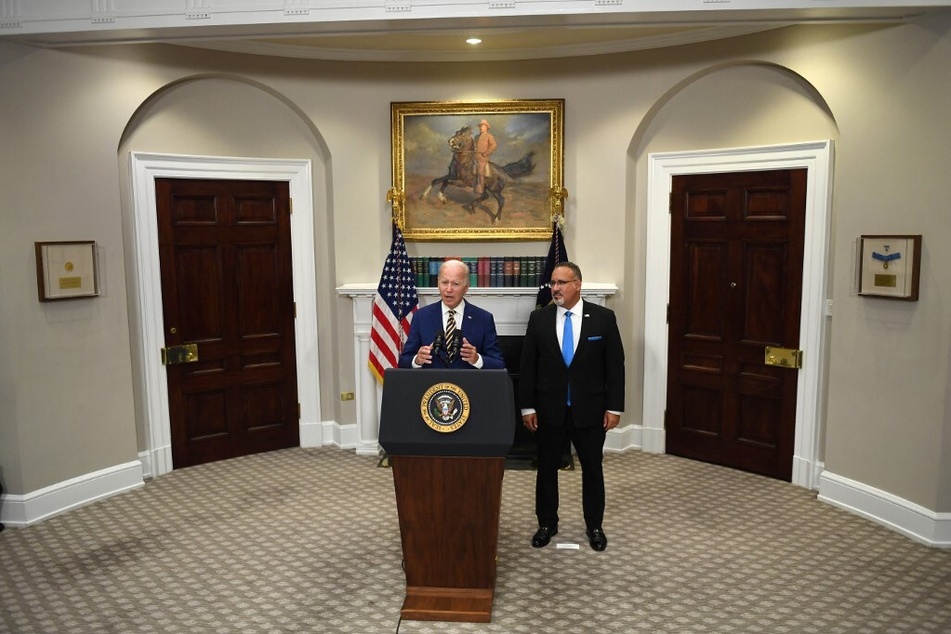 Starting his afternoon address with a story about his own struggles to fund a college degree, Biden said admitted that millions of Americans have become "saddled with unsustainable debt" that his administration aims to lift.
According to the president, "95% of the borrowers can benefit from these actions: that's 43 million people." He added that nearly 45% of borrowers would have their debts fully canceled under the debt relief plan.
With Secretary of Education Miguel Cardona by his side, Biden again rejected any notion that the plan would have any meaningful impact on inflation, or that it would add significantly to the deficit.
"The point is this: there is plenty of deficit reduction to pay for the program... many times over," he insisted.
The commander-in-chief also aimed a jab at his Republican critics: "I will never apologize for helping working Americans and the middle class, especially not to the same folks who voted for a $2-trillion tax cut that mainly benefitted the wealthiest Americans and the biggest corporations."
Cover photo: Collage: REUTERS & Jemal Countess / GETTY IMAGES NORTH AMERICA / Getty Images via AFP